The promotions were made across four specialist areas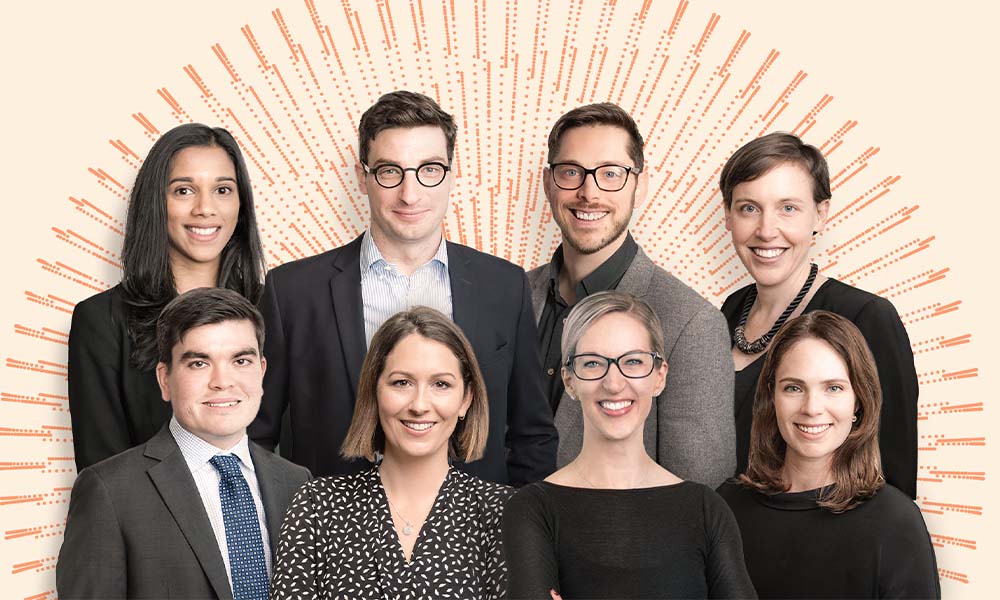 Chapman Tripp has elevated eight of its senior solicitors from four specialist areas to senior associate roles.
Robbie Bennett, James Glover, Jeryl-Lynn Govender, Stephanie Gray, and Stephanie Kalburgi commenced their new positions at the firm's Auckland office.
Meanwhile, David Birdsall-Smith and Penelope Ward started their new roles in Wellington, while Victoria Joseph became the newest senior associate in Christchurch.
Bennett specialises in commercial property law and assists clients on development, acquisitions, disposals, leasing, and subdivisions.
Glover is an expert in trust matters, helping clients in trust formation and administration, trust structuring, and succession planning. He has extensive knowledge of trust law from both a private client and commercial perspective.
Govender advises on a broad range of corporate and commercial matters, with a focus on capital raisings, business acquisitions, and general commercial law. Her experience includes advising New Zealand and offshore clients on acquisitions, property syndications, and commercial contracts.
Gray guides clients on a variety of commercial matters and contractual arrangements, with a focus on privacy, intellectual property, consumer law, and regulatory issues. She has also worked on commercial disputes, including IP infringement matters.
Kalburgi advises on all aspects of trust law and succession planning. She boasts significant experience in the establishment, variation and reorganisation of trust structures, and inter-generational asset planning. She also guides clients on a range of corporate matters and the establishment and operation of not-for-profit entities.
Joseph specialises in commercial property. She advises clients on a range of property matters, including acquisition and sale of commercial and rural property, infrastructure and utilities arrangements and leasing, licensing, and related property rights.
Birdsall-Smith has a strong interest in technology law and works with clients in a range of industries, including energy, telecommunications, banking, the creative industries, and the public sector. He regularly advises clients in relation to data protection, commercial contracting, and consumer protection laws. Birdsall-Smith also has a background in public law.
Ward is an expert in front-end commercial, transactional, and regulatory advice. She devotes her practice to regulated industries and infrastructure delivery. She has extensive experience in telecommunications and energy, advising clients on new product development, supply arrangements, regulatory approvals, and dispute management. Ward is also well-versed in environmental regulatory and public law matters.
"The appointments are an acknowledgement of each lawyer's passion and dedication to delivering excellent client service," said Pip England, chief executive partner at Chapman Tripp. "Each has proven themselves to be a successful lawyer within their field, and an emerging leader within the firm. We are thrilled to be able to recognise their hard work and talent with this promotion."