Linda Mackinlay seeks to bolster the representation of Aboriginal and Indigenous lawyers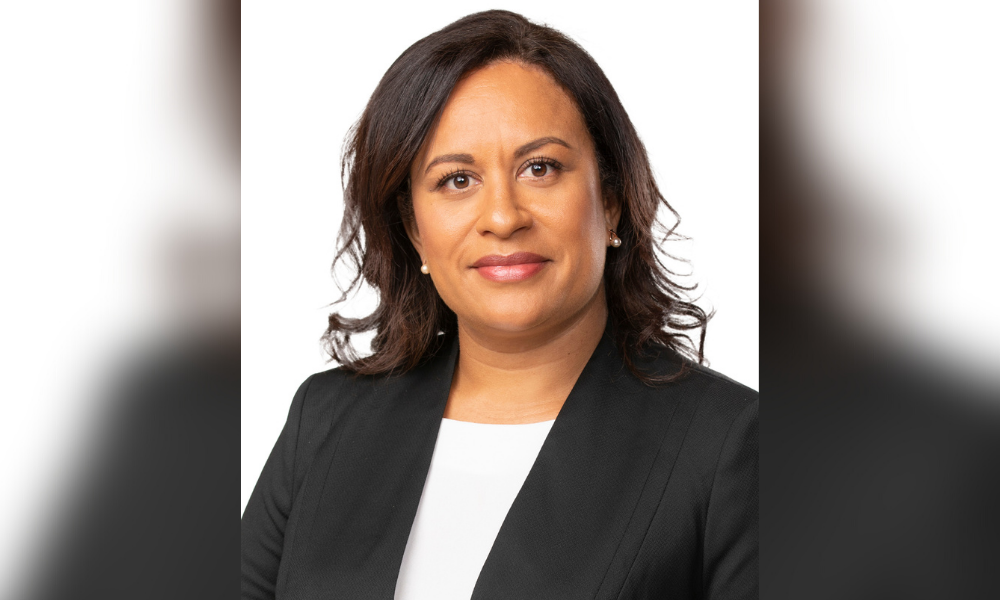 Boosting the profile of Aboriginal and Indigenous lawyers in Australia is a strong area of focus for recently promoted Bartier Perry partner Linda Mackinlay. The employment law specialist believes that the legal profession should be representative of the communities around it.
Mackinlay is an avid supporter of the firm's commitment to bolstering the provision of opportunities to Indigenous Australians and its provision of pro bono services to the community. She is also a champion for mental health and wellbeing for lawyers, particularly in light of the stresses created by the COVID-19 pandemic.
In this interview, Mackinlay shares what she loves about her career, her views on tech adoption, the industry's COVID-19 response as the world goes digital and anticipating a lockdown-free holiday.
What's your favourite part of work as a lawyer?
Firstly, employment law is challenging. Secondly, it provides me with a great sense of personal fulfilment when I can help a client to navigate their way through often complex and sensitive issues to achieve a solution or strategy that accomplishes their objectives.
What is the most memorable case you've taken on/been involved in?
The nature of employment law cases tends to offer up some fairly interesting and challenging cases, but the most memorable would be the successful defence of a client against proceedings brought by a former employee where there was an intersection of issues involving child protection, technology and the workplace.
What is going on at the firm? Are there any new programs and initiatives that you're particularly interested in?
Bartier Perry's focus on Aboriginal and Torres Strait Islander people and on creating greater opportunities is a real focus for me – not only from a social perspective, but also from a professional perspective noting the vast underrepresentation of Aboriginal and Indigenous lawyers in Australia.
We are committed to increasing the number of Indigenous Australians we employ each year as well as providing pro bono legal services to Indigenous businesses. We are incorporating Indigenous procurement through our supply chain and providing internship opportunities for Indigenous students.
What tech-related initiatives adopted by the firm, if any, are you most excited about?
Tech is fine but it needs to be relevant to a firm and its culture – in our case a focus on clients. Bartier Perry is implementing a new CRM system which will help us monitor our client service standards, better understand the industries our clients are involved in, and also help us to see the personal links within our firm.
What has been your proudest accomplishment in the last year or so?
My proudest accomplishment in the last year has been the promotion to partner, which has been the culmination of a lot of hard work and commitment.
What's the biggest lesson you learned in the past year and what advice can you give fellow lawyers about it?
The biggest lesson I have learnt this last year is the importance of maintaining good mental health and wellbeing so that you can remain adaptable and resilient to the challenges that are presented.
What should the profession and law firms focus more on?
Continuing to build on diversity and inclusion within the legal profession and in law firms so that we better reflect the communities in which we live.
In addition, mental health and wellbeing is another priority particularly given the challenges presented by COVID-19 combined with the stressors of running a legal practice.
What are the challenges you expect in your practice, and in the business of law in general, going forward? What challenges are particularly pressing in the country's legal industry?
An obviously pressing issue in my practice and in the legal industry generally is our response to the ever-evolving impacts of COVID-19. This also naturally requires us to embrace and harness new and emerging technologies that will improve the way we service our clients and meet their objectives in an increasingly virtual world.
What are you looking forward to the most in the coming year?
Hopefully and optimistically, a re-emergence for everyone to a post-coronavirus world – and a lockdown free holiday would be nice too!