A top NSW court's ruling "changes the way owners corporations can govern their strata schemes"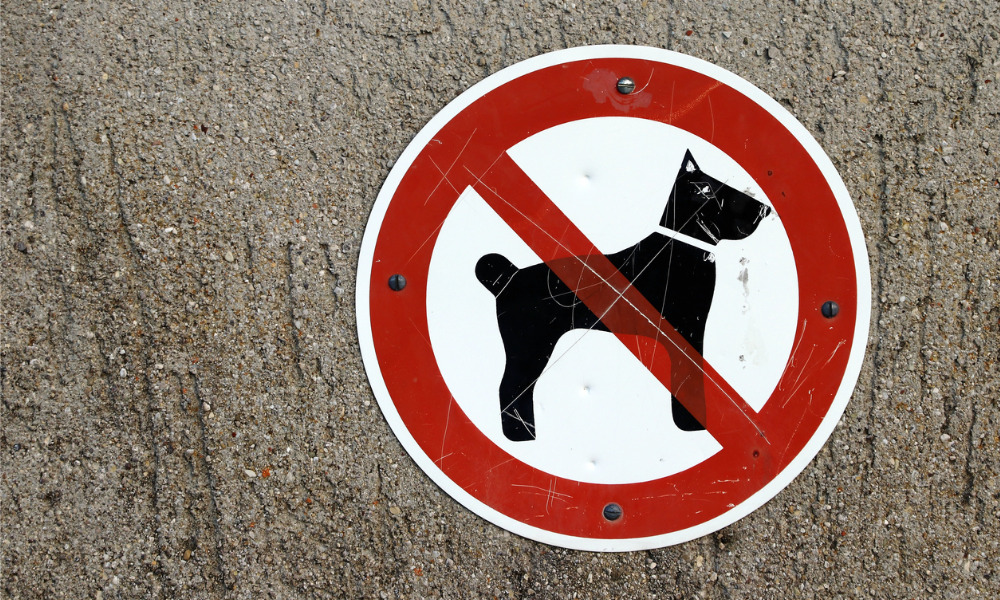 Bartier Perry has helped secure a significant win for pet owners in apartment buildings as the NSW Court of Appeal struck down The Horizon Apartments' ban on animals.
The firm acted for resident Jo Cooper, who sought to keep her 13-year-old miniature schnauzer, Angus. The legal battle had been going on for five years.
"The court has found that banning animals breaches strata scheme legislation which provides that by-laws can't be 'harsh, unconscionable or oppressive'," Bartier Perry partner Sharon Levy said.
Three court judges ruled unanimously in Cooper's favour, a decision that Levy said "effectively changes the way owners corporations can govern their strata schemes."
"This ruling may have far wider ramifications as to the by-laws owners corporations can impose on apartment owners. Every dog has its day but Angus' win could mean some significant changes and legal challenges to by-laws for years to come," she said.
The judgment, Levy said, is expected to have an impact on apartment owners throughout NSW.
Cooper said she was "overwhelmed" by the decision, and highlighted the support she received from pet and apartment owners as she pushed on with the legal fight.
"The emotional toll from pursuing this case has been incredibly hard. Yet throughout the last five years I've also lost count of the number of pet and apartment owners who have reached out and supported our stance," she said. "Today is a win for Angus but it's also a decision that will hopefully ensure owners corporations take a more balanced approach to the governing of apartment owners," she said.
Last month, the firm had also assisted retailer Sneakerboy in a dispute with its landlord, and helped secure a milestone decision from the NSW Supreme Court which said that commercial tenants may be protected under the Retail and Other Commercial Leases (COVID-19) Regulation even after it is due to be repealed later this month.
"This decision has significant implications for both NSW landlords and retailers leading into the key Christmas trading period. The court has made it clear that come October 24th when the regime is due to be repealed, tenants may still be protected under the COVID-19 regulations, with the court indicating that the subsequent reasonable recovery period would likely be at the minimum a further six months after the end of the pandemic period," said partner Adam Cutri. "Given this decision addresses the National Cabinet Mandatory Code it's likely to have national implications."