The firm also elevated five to senior associate and associate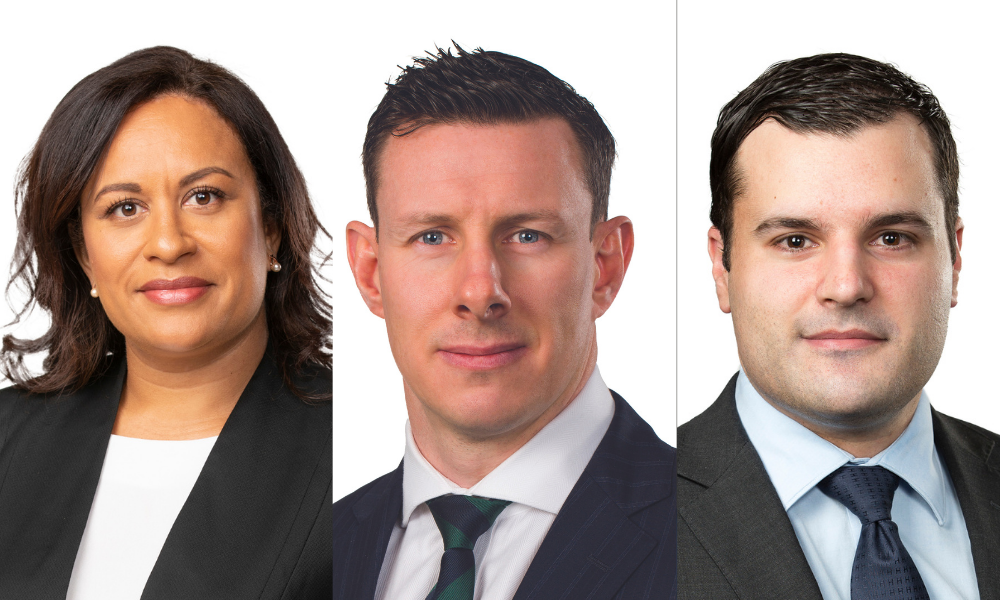 Bartier Perry has welcomed three lawyers to the partnership.
The promotions of Linda Mackinlay, Steven Griffiths and Peter Kramer bolster the firm's offerings in workplace law and culture, property, planning and construction, and private clients, respectively.
"The last 12 months has seen significant growth across the firm. These appointments reflect that and equally, the firm's ongoing commitment to aligning growth with our culture," CEO Riana Steyn said.
Mackinlay is a seasoned workplace relations practitioner with 14 years under her belt in the field. She has worked not only with law firms, but also with organisations as an in-house counsel.
Her clients include corporates and government bodies, to which she has provided advice on industrial relations and human resource management, anti-discrimination, terminations and workplace litigation. She has tackled employment and industrial disputes, unfair dismissal and general protections claims, as well as conducted investigations into staff misconduct matters.
Griffiths has handled various issues related to environment, planning, land acquisition and local government law. In addition to his legal experience, he brings to the table knowledge gleaned from 12 years spent as a town planner, consultant and manager for local government in NSW.
He has appeared before the Land and Environment Court, NSW Supreme Court and the Federal Court. He is an expert on matters involving the Environmental Planning and Assessment Act and Regulation.
Kramer specialises in estate planning, taxation, superannuation, trusts and asset protection issues. He has guided clients through matters involving the ATO and Revenue NSW, and has helped to commercially resolve taxation audits and investigations.
He has helped to draft documents like testamentary trust wills and superannuation binding death benefit nominations and deeds. He has also advised on issues involving state and federal taxes like CGT, GST, income tax, duties, payroll tax and land tax.
In addition to its three new partners, Bartier Perry also elevated insurance lawyer Sherilyn Dunkley to senior associate. Emma Boyce (dispute resolution and advisory), Malcolm Griffin (insurance), Claire Perry (corporate and commercial) and Jeremy Tjeuw (private clients) made associate.
"We've taken a very strategic approach as to what work we are chasing, and pleasingly, that's
resulted in an incredible tender success rate in the last year and importantly new opportunities for our associates in particular," Steyn said. "We'll also continue the programs and commitment we have in place to bring more women through and into partnership, and that ongoing focus is reflected in these appointments."
From the firm's shared services team, Alicia Burdett was promoted to finance supervisor while Kasun Bulathsinghala was elevated to senior systems administrator.