Caroline Snow lauds the recognition of the relevance of flexibility and D&I issues to the workforce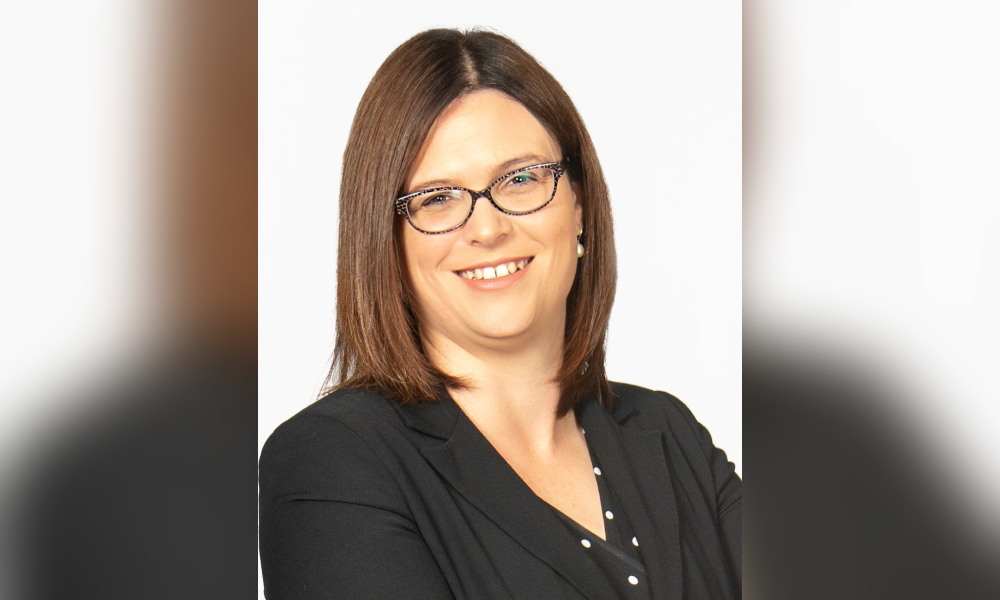 Caroline Snow has gone places since her secondary school yearbook predicted her career in law. She began gleaning in-house experience early as an analyst while pursuing her law degree, and went on to serve as a corporate adviser, special counsel and now Dentons' newest corporate partner.
She has worked "late nights and early mornings," and has enjoyed serving as a mentor to young lawyers. A parent whose proudest achievement over the past year has been watching her eldest graduate from high school in the midst of COVID-19, Snow also keeps a sharp eye on the profession's handling of flexibility, diversity and inclusion – issues she highlights as being relevant not only to working parents like herself, but to the workforce in general.
In this interview, Snow talks teamwork, being adaptable to different ways of working to reflect client agendas and learning as essential to being a lawyer.
What made you choose a career in law, and what's your favourite part of the job?
Natural curiosity and a propensity to solve problems led me to law, and it remains my favourite technical part of the role. Unpacking complex situations for my corporate clients gives me a deep sense of satisfaction! This technical exercise of my mind, together with the opportunities I have to collaborate with my partners and clients and to mentor bright younger lawyers makes each day satisfying – no two days are ever the same!
Whilst my year 12 yearbook correctly reveals my future career as a lawyer, my path to partnership was not conventional. I have spent a large proportion of my career in house with a fund manager as an analyst whilst completing my law degree, and then as a corporate adviser. I returned to private practice as a special counsel (and then partner) after the arrival of my second child.
What is the most memorable case you've taken on/been involved in?
In 2019, I acted for an ASX-listed company that was subject to two competing bids in a Chapter 6 Corporations Act takeover which involved seven Takeover Panel applications. It was a fast-moving, complex and satisfying transaction where my role was to lead our team to ensure that the interests of the company and the directors were protected.
This involved many late nights and early mornings, and the comradery of my team in delivering for our clients under extenuating circumstances over the Christmas period of that year was outstanding, making this my most memorable recent transaction.
What is going on at the firm? Are there any new programs and initiatives that you're particularly interested in?
Being new to Dentons, I'm particularly excited about the overall focus on client-centricity, and the opportunity to connect clients to top legal talent in more than 77 countries around the world. Collaboration is also a key focus, with all our offices across Australia working as a fully integrated, national solution to provide a seamless experience for our clients and to meet their needs no matter where it might be. Growth is a particularly important initiative to Dentons, and in Brisbane, under the leadership of head of office Craig Chapman, we are working to expand our offering for clients in this state.
Diversity and inclusion is also an ongoing focus for Dentons, and I have been impressed with the level of commitment and action the firm takes to further inclusion and diversity not only in the workplace, but also in the communities in which we live and work. Our D&I initiatives span LGBTQ+, ability, culture, gender, reconciliation and flexibility; the firm has already achieved some impressive milestones, such as Small Employer of the Year and Gold Status for LGBTQ+ inclusion by the Australian Workplace Equality Agency, an Employer of Choice by the Workplace Gender Equality Agency, and a long-term partner of CareerTrackers and the Watarrka Foundation as part of our Reconciliation Action Plan. It's certainly a very exciting time to be joining as part of the Dentons team.
What has been your proudest accomplishment in the last year or so?
Personally, my proudest accomplishment has been getting my eldest son through his last year of high school in a pandemic. It was a certainly a great celebration on his graduation day!
Professionally, the last year has taught me the importance of trusting my team and ensuring that I am surrounded by outstanding talent. I have paid particular attention to my own health and wellness as professional life has been challenging on many fronts.
What's the biggest lesson you learned in the past year and what advice can you give young lawyers about it?
Always be true to yourself, never stop learning and look after yourself. Being true to yourself means you might not immediately find your professional tribe and your path may not be linear. I have found that the less-travelled path can be the most rewarding, and my experience has been that I have a skillset which has revealed itself to be useful in out-of-the-box situations. The landscape in which I work can change dramatically and quickly, and learning is essential.
I have found that it is important to be well-read, well-educated and to surround yourselves with likeminded people who are able to pivot and make the most of opportunities as they present themselves.
What should the profession and law firms focus more on?
It is common ground that flexibility, diversity and inclusion remain challenges for the profession. It is exciting to see that these issues are being recognised now as relevant not only to working parents, but to the broader workforce, and getting this right is vital to attract and retain a diverse and truly inclusive workforce. There is keen focus on this at Dentons as a leading global law firm, and I expect that this will continue to be an area of focus for law firms and the profession into the future. In short, our profession needs to be in keeping with the diversity of our clients.
What are the challenges you expect in your practice, and in the business of law in general, going forward? What challenges are particularly pressing in the country's legal industry?
Governance issues continue to be an emerging factor for my clients, and it is likely that this will continue to be at the forefront of agendas for boards of directors. Moving from a more traditional approach to more open and adaptive ways of working is crucial to ensure that we reflect the progressive agendas of our clients.
What are you looking forward to the most in the coming year?
I'm delighted to have joined the Brisbane office as a corporate partner at Dentons, so I am looking forward to the opportunities that the year will bring. I'm looking forward to being involved some exciting cross-border transactions for my international and local clients and working with our head of corporate, John Mollard, to provide a fully integrated national solution for our clients, no matter where they are based.