Sheranga Fernando urges lawyers to "always keep learning and be curious"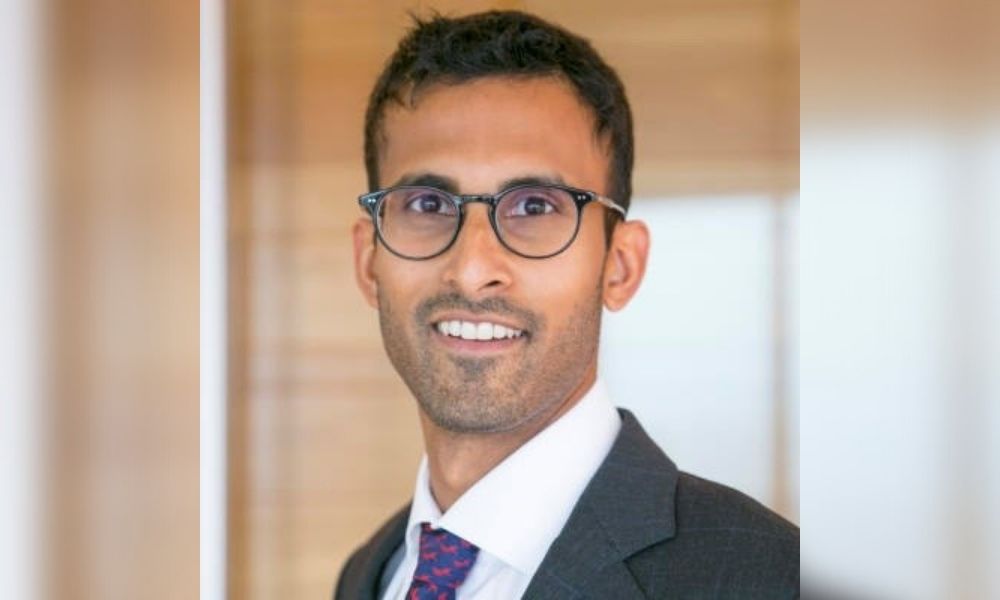 While Sheranga Fernando made the call to pursue law as a young student, he confesses that he didn't fully appreciate his passion for the field until he actually started applying what he learned in a real-world setting. Since then, Fernando has come to love the challenge of thinking quickly and utilising a mix of skills in his practice.
In his career, Fernando has worked with top firms such as King & Wood Mallesons, and is presently one of EY Law's newest partners. Over the past 18 months, he has learned that change can come quickly, and one can never be too complacent.
In this interview, Fernando discusses the importance of learning continuously on the job, the changing expectations of clients when it comes to law firms and coming up with innovative legal solutions.
What made you choose a career in law, and what's your favourite part of the job?
To study law was a decision I chose following my interests in History and English in high school. I don't think I fully appreciated my passion for law until I started my career, when I was able to practically apply the skills I had learnt at university and was learning on the job in a real-world situation.
What I love about my job is the combination of skills that it allows me to utilise in any one day or week. Legal analysis, business development, strategy, contract documentation, negotiation, mentoring and collaboration are all essential parts of what I do – this mix is what makes my work so stimulating and fulfilling.
What is the most memorable case you've taken on/been involved in?
One matter that stands out is the work I did in a previous role in connection with the Barangaroo precinct in Sydney. It required the use of my skills in multiple inter-linked areas including finance, real estate development, investment and joint ventures. It also involved dealing with stakeholders in the government and private sector.
As a lawyer, I enjoy the challenge of having to think on your feet and provide strategic advice to clients, which I was able to do through multiple stages of this matter.
What is going on at the firm? Are there any new programs and initiatives that you're particularly interested in?
What I'm most excited about at EY is the connectivity between the areas of business. Unlike a traditional law firm, our colleagues are not only lawyers, but experts in the full suite of professional services including strategy and transactions, consulting, assurance, and tax.
EY Law is harnessing these relationships to provide a unique legal and commercial service offering. In my case, this means, working closely with my colleagues in capital debt advisory, real estate advisory, tax and the other EY Law practice groups to tailor solutions to the specific needs of a client.
What's the biggest lesson you learned in the past year and what advice can you give fellow lawyers about it?
The past 18 months has shown us that the world can change in a heartbeat. Leaving aside the human cost of what has happened, the economy, the stock market and the housing market have experienced great volatility.
Whilst the legal market has remained relatively strong, the past year has demonstrated that you can't be too complacent. I have a relatively broad practice across both finance and real estate projects that is intended to be flexible to meet market movements.
My advice to fellow lawyers is to always keep learning, be curious and think about new paths to explore and new people to collaborate with. To be successful, it is a great help if you can be adaptive to broader change in the market and client demands.
What should the profession and law firms focus more on?
How things have been done in the past is not necessarily the best indicator for how things should be done in the future. It makes business sense for law firms to regularly review how work practices can provide better outcomes for both staff and clients.
Circumstances relating to COVID-19 forced many law firms to quickly move to flexible working arrangements for staff, online collaboration platforms and alternative means of connecting with clients – all things which I have learnt in my first few months that EY is greatly focussed on.
What are the challenges you expect in your practice, and in the business of law in general, going forward? What challenges are particularly pressing in the country's legal industry?
What clients expect from law firms has changed since I started practice. More than ever, clients are wanting clear demonstration of the value proposition that their lawyers are providing, and they want solutions. This is continually evolving. To be successful, lawyers in private practice need to be receptive to this change and be able to provide innovative legal solutions – for example, through appropriate pricing mechanisms, outsourced and managed legal services, integrated service offerings and the clever use of new technology.
What are you looking forward to the most in the coming year?
Definitely less COVID-19 related restrictions and a bit more normality in the world. Since joining EY, I have met all my interstate colleagues through video-link only, even those I work with daily. It would be fantastic to be able to connect with my interstate colleagues and clients face to face in the near future.
And enjoying a couple of those previously cancelled holidays would be nice as well!