Through law, Amber Cerny indulges her love of history, human interaction, power and politics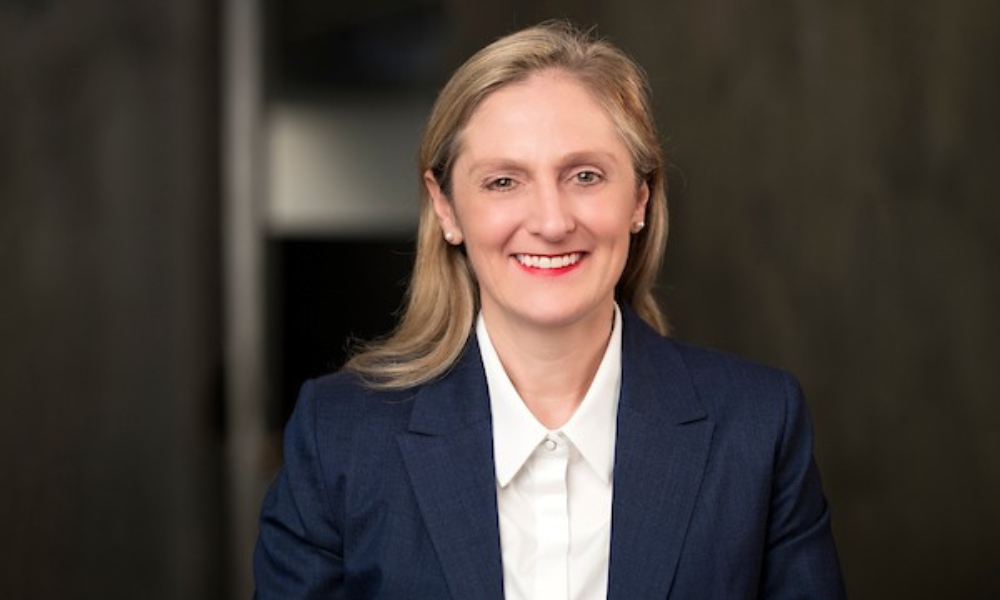 Amber Cerny didn't see herself as becoming a lawyer growing up, but what she did have was a passion for "history, human interaction, power and politics." Heading into the legal profession, she found, enabled her to indulge that passion.
A corporate and commercial lawyer with in-house experience, Cerny enjoys guiding clients in her position as one of EY Law's newly promoted partners. Beyond her day job, she also enjoys helping to drive legislative development as an NSW Law Society councillor and business law committee chair.
In this interview, Cerny talks EY Law's push to implement new specialist services, the importance of work-life balance – especially in the COVID-19 environment – and how lawyers shouldn't underrate themselves and the value they offer to clients.
What made you choose a career in law?
Law was something I never envisaged myself having a career in when I was growing up. I wasn't ever someone who knew exactly what they wanted to do. Completing a long degree in law stood out to me – and it turned out to be one of the best decisions I have ever made. I get to indulge in my passions of history, human interaction, power and politics; there is never a dull moment when working in the legal profession.
What do you love most about your job?
As a corporate/commercial lawyer, I get to join clients on the journey to undertake transactions or help them improve how their organisations function. In addition to my day-to-day job at EY, I have the privilege of participating in consultations and contributing to policy and legislative development in my roles as a councillor of the Law Society of NSW and as the chair of the business law committee – not only do I get to give back to the industry through these roles but I also get the opportunity to learn from and work alongside colleagues from a vast range of cross-sectors.
What is going on at the firm? Are there any new programs and initiatives that you're particularly interested in?
EY Law is growing, both locally and globally. Now that we have established our core legal services in the Australian market, we are looking to add specialist services around those growing practices, such as our real estate practice. Currently we are focussing on taking that to the next level by innovating the way that we deliver those services to our clients, through bringing a unique combination of people, processes and technology together for our clients.
The key differentiator for EY Law as opposed to competitors is that we don't see this as "alternative" legal services. We see this as part of being an evolving legal practice, transforming ourselves as lawyers, and supporting our clients as they transform the way that their in-house legal function deliver their services to the wider business.
What has been your proudest accomplishment in the last year or so?
Making it to partner this year was very proud and pivotal moment in my career. I see this opportunity I now have as a culmination of the hard work of all the existing law partners, wider firm leadership team and of course my own amazing team which demonstrates proactivity and ingenuity every day in law.
I am also proud of the relationships that I have managed to build across EY and with our wonderful EY clients over my past five years at the firm – and how I have maintained these throughout COVID-19.
What's the biggest lesson you learned in the past year and what advice can you give fellow lawyers about it?
If there is one thing that this global pandemic has shown us, it's the importance of balancing a personal life with your career. Being a lawyer can be a very time-intensive job but, it's vital to surround yourself with those who can not only support you but also pull you up when it's time to take that step back and recalibrate.
What should the profession and law firms focus more on?
Lawyers often tend to underrate themselves, the services that they offer and the value that they provide their clients. For our professions to thrive and survive, we need to acknowledge our value and the knowledge we bring to our clients as professionals and as people. Valuing our services, our skills and our people is key to our ongoing viability and success, even though I feel strongly that we must evolve those skills to serve our clients into the future. Evolution does not require abandoning those important skills that lawyers bring to our work now and going forward.
What are the challenges you expect in your practice, and in the business of law in general, going forward?
COVID-19 has unleashed a great deal of anxiety across the world, reaching all industries and sectors across the globe. The choices that we make as lawyers as we come out of this pandemic will be defining for the future generation of legal practitioners. Like other professions, many lawyers have had to be switched on and available 24/7 to support clients and their own employers during this global crisis. It's vital that in a post-COVID-19 world we give ourselves permission to switch off, recharge and reset – something that may not come naturally for many people.
What challenges are particularly pressing in the country's legal industry?
The acceleration of working remotely has presented great challenges for our industry, which is traditionally a very much face-to-face working environment. Maintaining and establishing new relationships with clients in a virtual world has required us to adapt quickly to this new way of working. This is not something that is unique to our industry though, it's something that people across a range of industries have had to adjust to very quickly.
What are you looking forward to the most in the coming year?
EY has long embraced flexible working arrangements, and while COVID-19 has accelerated this even further, there is something to be said about the value of being able to collaborate with your team, colleagues and clients in person. I look forward to the day that this returns, but in the meantime, I'm grateful for the support and resources that EY has provided us to complete our jobs so successfully remotely.