Law firms in Australia are implementing cost-cutting strategies while continuing to serve clients the best way they can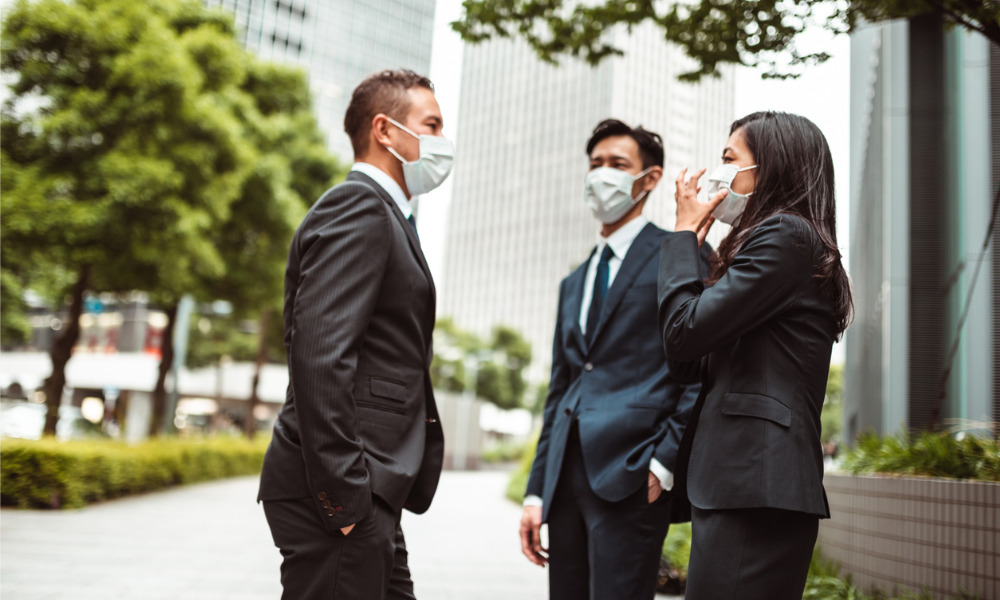 The COVID-19 pandemic has caused a seismic shift in the legal profession, prompting law firms to adopt unprecedented measures to protect both their businesses and clients.
The rate at which the virus spreads has prompted governments around the globe to impose various social-distancing and quarantine measures to curb transmission. The outbreak has also exposed the vulnerability of congested workplaces, as well as public transport and mass gatherings.
In Australia, as in many other parts of the world, law firms have introduced work-from-home arrangements for employees to minimise in-person contact, either with colleagues or existing and potential clients. Remote lawyering is fast becoming the "new normal" – but even this has given rise to new challenges.
Technology takes a larger role in the legal profession
Reliable connection and access to digital modes of communication are essential in any remote work setting, and firms are starting to take advantage of existing technologies to reach out to clients and colleagues.
Email and calls are highly encouraged to replace traditional face-to-face communication.
Video conferencing technologies, which are especially useful when communication involves more than two people or when computer screens need to be shared, has become a popular option for lawyers and firms.
Several court hearings across the country have started to be conducted this way. Cybersecurity measures, however, should still be taken into consideration.
COVID-19 has economic impacts on law firms
Apart from the health risks, the coronavirus pandemic has significant economic impacts on Australian law firms.
Courtrooms are among the first to feel the financial effects of the outbreak in the legal profession. The physical-distancing measures in place mean there are fewer cases as hearings are postponed, depositions cancelled or rescheduled, and deadlines extended.
With the urgency that usually drives the law practice largely removed, clients are seeing less need to hire lawyers in the short-term, posing a threat to income.
Already, several law firms have implemented measures to protect their businesses and staff.
Here are some cost-cutting strategies major law firms in Australia are taking in response to the COVID-19 pandemic.
And, you can get insights on more strategies at Australasian Lawyer's Online Event: Guiding Clients Through Difficult Contract Law Challenges in the COVID-19 Era on 5 May.
As part of the firm's "Stronger Together Programme," Ashurst is cutting the pay of partners by 20% for the next six months. The firm also expects partners' incomes for its financial year, which starts 1 May, to be significantly reduced. The pay most staff will receive will also be slashed by a fifth from May to July, but with an equivalent reduction in hours.
Employees in the firm's busiest areas, which include the equity capital markets, infrastructure, financial services, dispute resolution, restructuring and employment practice groups, and those who are paid below a certain threshold, will stay on their regular pay and hours.
All staff, however, will retain all full-time entitlements such as leave, superannuation and pension contributions.
The current bonus programme will be maintained, but only 50% will be paid in line with the firm's standard timetable in July, with the remainder coming in November. Salary reviews for the coming financial year were also deferred to the start of November.
The firm expressed concerns about cash flow because it expects clients to look at their own finances and delay bill payments at the height of the pandemic.
In response, Clayton Utz has instituted a hiring freeze and redeployment of some workers, and invited support services employees to purchase additional special leave over the next three months. The firm is also considering reducing employee hours if economic conditions worsen.
In a statement, managing partner Rob Cutler said: "The business is holding up well for now but concern as to workflow is increasing, particularly in our private sector transactional areas of practice."
"Maintaining adequate cash flow will be a real issue given our expectation is that clients will be looking at their own finances and may delay bill payments," he said. "While our priority is to keep our people, and keep them actively employed, if conditions worsen for us then we may look at other measures such as reduced hours."
Herbert Smith Freehills (HSF) will split its bonus payments annually paid to its 5,000 employees. Normally paid in full to employees in July, the bonus will be split into two increments, will staff being paid half in July, and the rest will be paid towards the end of the calendar year.
The firm will also reduce its partner profits distributions but will no longer undertake employee salary reviews. Its staff globally will remain on the same salary that they are regularly paid. HSF plans to review this policy after six months.
MinterEllison is slashing partner draws by 50% and asking staff to buy six weeks of what is internally called "COVID leave" as it prepares for up to 40% drop in revenue.
In a statement, chief executive Annette Kimmitt said all permanent staff had been asked to take part in a leave purchase program, which involves cutting salaries by around 15% for the rest of the year in exchange for an extra six weeks of leave.
Two weeks of the leave must be taken before June, unless staff are part of a busy practice area, and the rest by the year's end.
In addition, the firm has imposed a hiring freeze, but excludes its graduate intakes for 2020 and beyond. It is also deferring the next round of promotions, which were set on 1 July, until at least 1 January.
Wayne Spanner, managing partner in Australia, and Alison Deitz, managing partner-elect, said in a joint statement that the firm has instituted "prudent measures" in Australia, including a new flex program, a pause in recruitment and salary reviews, furloughs, and a temporary reduction in partner draws.
As part of its new flex program, most staff have been asked to "flex their hours" with the aim of reducing staff hours up to a maximum of 20%, with a corresponding decrease in pay. The firm told Australasian Lawyer that the reduction affects each staff member differently, as it will be based on available work across the different practice areas.
Between 2% and 3% of staff have also been furloughed, but the firm said it continues to support its employees by giving access to a variety of leave arrangements and the firm's employee assistance programs.
NRF plans to roll out several other measures in the future, including postponing non-core project expenditures.
How law firms help their clients during the pandemic
Although many areas of the legal profession are experiencing a slowdown, certain fields of practice are anticipating an uptick.
Many business owners, for instance, are expected to seek lawyers to help them incorporate or legally protect their businesses. Enterprises are likely to ramp up collection efforts in anticipation of defaults, forbearances, and alterations to short-term payment plans.
Many law firms are also stepping up information dissemination efforts to provide clients clarity and guidance during these uncertain times.