Measures include a new flex program, a pause in recruitment and salary reviews, furloughs, and reduced partner draws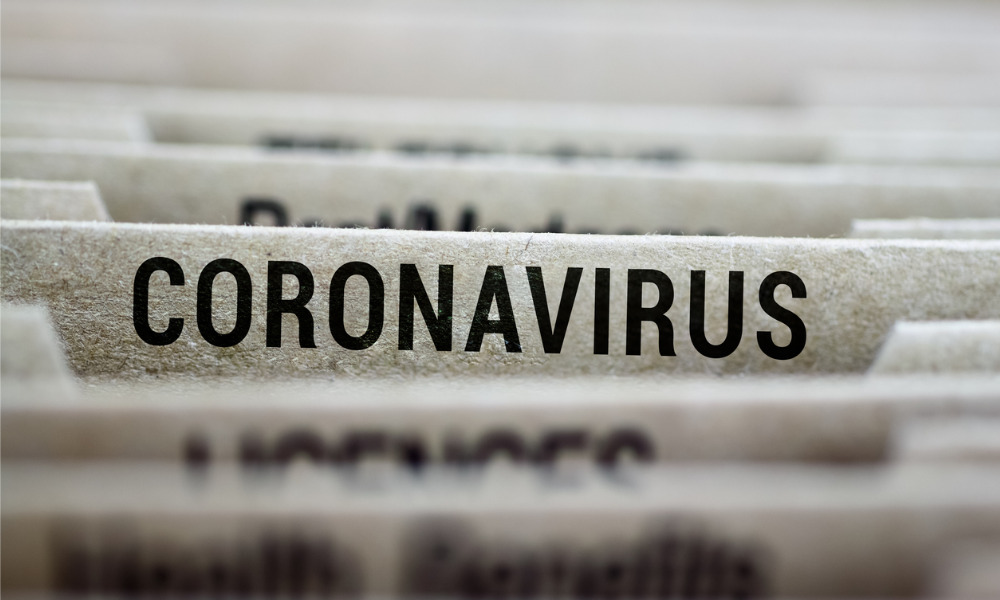 Norton Rose Fulbright (NRF) has executed a wide-ranging program in Australia to help the firm through the coronavirus crisis.
Wayne Spanner, NRF managing partner in Australia, and Alison Deitz, managing partner-elect, said in a joint statement that the "prudent measures" the firm has instituted in Australia include a new flex program, a pause in recruitment and salary reviews, furloughs, and a temporary reduction in partner draws.
As part of its new flex program in Australia, a majority of its staff have been asked to "flex their hours" with the aim to reduce staff hours up to a maximum of 20%, with a corresponding reduction in pay. The firm told Australasian Lawyer that the reduction affects each staff member differently, as the reduction will be based on available work across the different practice areas.
"The ability for our staff to flex will ensure that we are able to retain as many roles as possible during this crisis. The underlying philosophy behind our proposal is a simple one – we are asking our people to face this situation together and, by acting as one, to come through this stronger. Flex is a concept that was successfully used by our international firm in London during the global financial crisis," Spanner and Deitz said.
The leaders also said that between 2% to 3% of staff have been furloughed since they "unfortunately" are "unable to perform their roles under a work from home arrangement."
The firm said that it continues to support its people in several ways, including giving access to a variety of leave arrangements and the firm's employee assistance programs.
The firm's leaders also said that several other measures will be rolled out in the future, including postponing non-core project expenditures.
"We believe the comprehensive steps we are taking are an appropriate and prudent response, but of course none of us can predict exactly how long and how severe the COVID-19 crisis will be. Coupled with our strong foundation and continued dedication to assist clients in areas of great demand, we are confident our business will emerge from this crisis in a strong position and ready to embrace an improving economy," they said.
Complex impact
Spanner and Deitz also talked about the complex impact of the crisis on the firm in Australia. While the firm has seen silver linings in some areas, the firm is "unlikely to be immune from the business impacts of the COVID-19 pandemic," just like other professional services firms, they said.
The firm said that its investment in recent years in its capability in restructuring and insolvency, risk advisory, regulatory, and government are likely to pay off in the crisis. It also noted more activity in its workplace health and safety and its litigation practices. But the firm expects work in some other areas to be reduced in the coming months.
"Therefore, we are taking proactive and decisive steps to address the likely business impacts of the COVID-19 pandemic while continuing to support our clients and preserve jobs. Just as important will be ensuring that we have the right teams in place to support our clients through the crisis and the eventual recovery," NRF's leaders said. "We are keenly focussed on creating a bridge for our business from the current crisis to the more positive conditions that await as the economy recovers, in line with pronouncements from the prime minister and the governor of the Reserve Bank."
Spanner and Deitz said that the firm's partners are "very proud" of the way the firm's people have responded to remote working. Nearly 1,000 staff have quickly transitioned to working from home. "Our people have displayed incredible resilience and dedication to their work in difficult circumstances, and that stands us in good stead for the months ahead," they said.