The judiciary official was solicitor-general and a judge of the High Court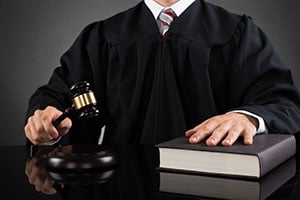 Justice David Collins has been appointed as a judge of the Court of Appeal.
After earning his first-class honours law degree from Victoria University of Wellington in 1975, he went on to earn his masters and doctorate degrees in law from the same university in 1976 and 1993, respectively. He also earned an LLM-JS from Duke University in North Carolina.
He was admitted as a barrister and solicitor in 1976 and became a partner in 29185 at the firm now known as Rainey Collins. After leaving the firm in 1995 to become a barrister sole, he was appointed Queen's Counsel in 2000.
Collins was appointed solicitor-general in 2006 and as a judge of the High Court in 2012. He was previously president of the Wellington District Law Society, chairman of the Accident Compensation Corporation, chairman of the Health Practitioners Disciplinary Tribunal, and executive vice-president of the World Association of Law and Medicine.
The appointment follows that of justice Patricia Courtney, who was appointed a judge of the Court of Appeal in February.
Related stories