Are your privacy settings set to "friends only"? Here are eight tips to protect your digital privacy.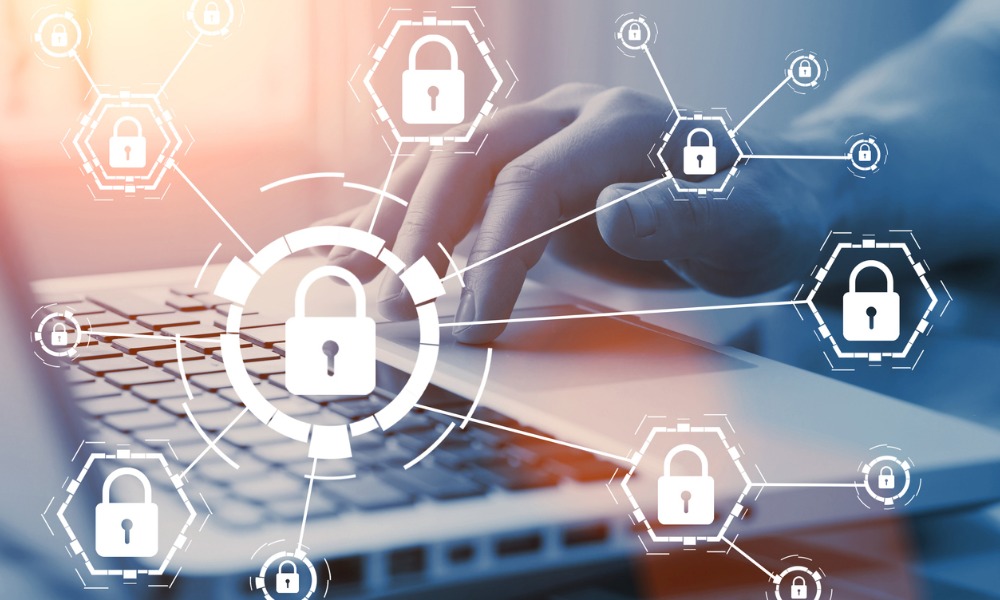 Internet privacy issues are becoming an increasingly important part of everyday life. Companies and individuals need to be vigilant of tracking, surveillance, and online theft, and find new ways to protect their digital privacy from increasingly savvy con artists and data pirates.
While there is a Privacy Act in Australia, there is no general legal right to privacy in Australian law, which makes every citizen responsible for their own actions in the digital world.
To help protect your digital privacy, here are eight tips everyone should follow:
Share as little personal information on your social media profiles as possible (and check your privacy settings!)
Look at your social media profiles from a public point of view. You can do this by visiting your page without logging in. Check if there's any personal information that you can see that is set to public, and take the time to delete it or set this information's viewing options to 'friends' or 'only me.'
Strangers and even acquaintances do not need to know your birth date, email address, maiden name or phone number. There is absolutely no need to post these details on social media. Having this information available to the public will only put you and your family more at risk of identity theft and other other privacy violations.
Additionally, make sure that your successive social media posts are seen by your closest family and friends only. Some settings are 'public' by default, so double check before you post anything for the online world to see.
In Singapore, Facebook impersonation scams victims have been robbed of at least $1.2m in 2019.
Scammers usually create new Facebook profiles and pretend to be the victims' relatives or friends, who will dupe the victims into sending private information and large amounts of money.
These scammers, as expected, would use the information already provided online by the people they're impersonating. These include public photos, addresses, or any personal details.
In a situation like this, make sure to take the extra steps needed to confirm if the sender is genuine. Give them a call or talk to them in person. Do not engage through their other social media accounts as these may be already compromised.
Use the incognito window when browsing and use only HTTPS
Love online shopping? It's truly great service, but be careful.
Those bow ties or cardigans sold for half the price may tempt you into clicking into the seller's website as fast as you can, but make sure that you're visiting an "HTTPS" website.
With HTTP, hackers tapping into your internet connection can see your screen as you see it. They can see everything you're writing or looking at. Https contains an added security that is not on an HTTP website.
Another tip is to always use the incognito or private mode window when browsing online. Private browsing deletes cookies and your browsing history after closing the window. It also doesn't save your typed passwords.
When your online activities are not deleted, online advertisers can create personalised advertisements for you based on the sites you visit and what you buy, as well as your liked pages and products you've recently browsed. You may also be a victim of stalker ads.
Be cautious when using public Wi-Fi
Using free public Wi-Fi may be convenient, but this seemingly harmless luxury may pose some risks.
Hackers may be able to steal all your personal information and credit card details and install malicious codes on your phone without you noticing.
In the UK, an 86-year-old man, with very little computer and hacking skills, hacked a public Wi-Fi hotspot in just 16 minutes. It's that easy.
Just imagine what professional hackers can do with public Wi-Fi, and how that would affect your data privacy.
To prevent hackers from your private information, Norton Antivirus advises the following dos and don'ts of using public Wi-Fi.
Update all your apps and devices
"One of the easiest and most effective ways to protect the security of your computers and mobile devices is to keep the software up to date," said Consumer Reports Senior Director of Product Testing Maria Rererich.
Keeping your apps updated improves security, fixes bugs and betters your device's operating system.
Never underestimate the power of a strong password
What's your password?
Your password is sacred, and is something that you should not share with anyone for various reasons. However, even if you don't share your password, what's the point if it's easy to guess?
As reported by News.com, 2019's most common passwords are 123456, 123456789, qwerty, password, 111111 and 12345678. These easy-to-guess passwords will make it effortless for hackers to get access to your account. Who knows what they'll do to your private information?
Make your passwords secure and hard to crack by making it long, making sure to include a combination of numbers, symbols and uppercase and lowercase letters. Do not include any personal information in any of your passwords, such as date of birth or mother's maiden name.
Click carefully
Watch out for phishing! In 2019, Australia was ranked as the seventh phishing host country, and has facilitated over 3% of the world's phishing attacks in 2019's second quarter.
In 2019, an Asutralian man fell victim to a phishing scam. He received an email with a link and instructions to an online cash survey. The instructions asked him to provide his credit card number, which he did, and by doing so, the scammers got a hold of his confidential information.
The scammers then used the man's details to create transactions with merchants outside Australia that totalled over $5,000. The Australian Financial Complaints Authority has to determine whether the man was liable for the losses, as his financial services provider denied liability.
In the end, the man won the case, as he did not authorise the transactions recorded against his credit card, and that he did not "voluntarily" disclose his passcodes to anyone.
Further, phishing messages and websites look legitimate, and may look exactly like the official ones they're imitating. To prevent phishing, the Australian Cyber Security Centre advises the following:
Use two-factor authentication;
Don't open messages and links from people or organisations you don't know; and
Never provide personal information to unverified sources.
7. Keep your antivirus software protected
Prevent virus attacks on your computer by keeping your antivirus software updated.
Antivirus software updates may be quite a hassle, but it is mandatory. Failing to update may put your privacy and confidential information at risk. Be secured from cyber threats by updating your antivirus software regularly.
Turn off the 'save password' feature and clear your cache
Your saved cookies, web history and past searches may lead to the discovery of your sensitive information. If you forgot to use your private browser (or you really need to work on the regular browser), it's a good practice to delete your browser's cache.
Additionally, make it a habit to turn off the 'save password' feature on your browser, or click 'never' whenever websites would ask if you want to be automatically logged in when browsing on your computer.
"It amazes me that browsers by default still prompt to save your web passwords. Turn that off… It's a simple change, with a big boost to security," said Fahmida Y. Rashid, security tech journalist and PCMag contributing editor.