The firm now has four offices and close to 90 lawyers across China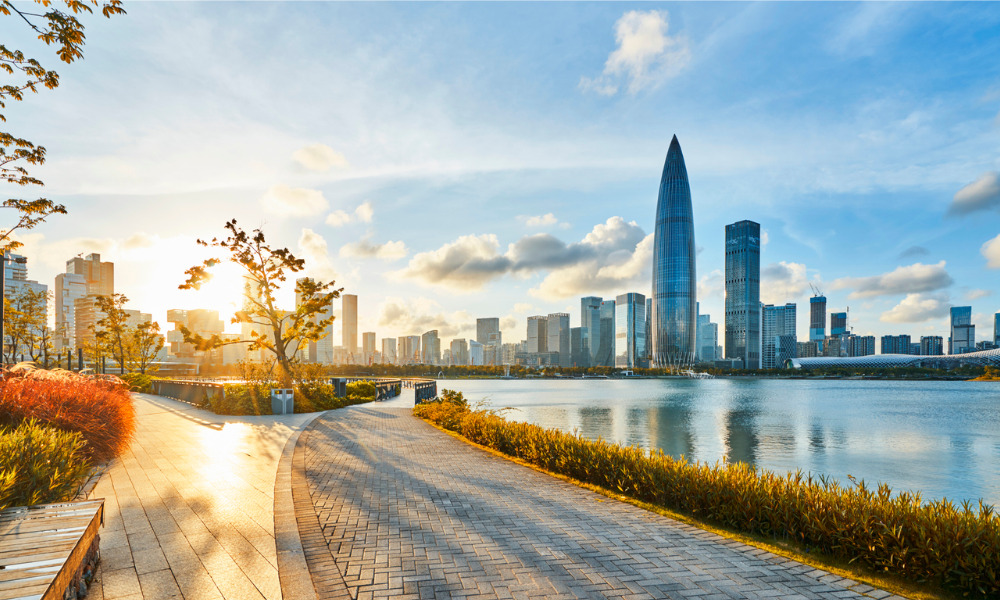 Morgan Lewis & Bockius has joined the ranks of multinational law firms headquartered outside China with at least four offices there, announcing on Wednesday that the Chinese Ministry of Justice has approved its proposal to open a new office in the mainland – this time in global technology centre Shenzhen.
Morgan Lewis will be opening an office in Shenzhen city hoping to extend the reach of its full-service IP capabilities to the technology and life sciences companies in the Shenzhen region, as well as to those across Asia, the Middle East, Europe, and the United States.
Shaobin Zhu, one of the firm's Silicon Valley partners, has been chosen to lead the Shenzhen team as office managing partner. His team will include lawyers already based in mainland China and Hong Kong who have practised together for well over a decade.
"Shenzhen is home to many of the world's innovators and global technology companies," Zhu said. "Having an onshore presence demonstrates that we are committed to serving all of our clients' needs, including those clients that we already work alongside with interests in the region. We are committed to the wider business community as they increasingly look to grow their businesses globally and require a broader set of legal services."
Morgan Lewis' Shenzhen office marks the firm's eighth in Asia and fourth in China, where it has close to 90 lawyers, including 21 partners. It opened its first office in China more than 17 years ago in Beijing before expanding to Shanghai and Hongkong.
Its Beijing and Shanghai offices operate as representative offices of Morgan, Lewis & Bockius, while in Hong Kong, Morgan, Lewis & Bockius operates as a separate general partnership registered with the Law Society of Hong Kong. This is the firm's first office in Shenzhen city.
The Shenzhen office will focus on the technology and life sciences sectors. It will support new and old clients in the area by providing the full range of IP litigation and support services, including patent and trade secrets disputes, leading and negotiating commercial transactions and license agreements, and due diligence.
"Shenzhen is a major hub of China's technology industry with the highest density of start-ups of all the mainland cities in China, and it is a staging ground for large high-tech companies from all over the world," said Morgan Lewis chair Jami McKeon. "Our lawyers are already working with dozens of clients operating in and connected to this market, and this further demonstrates our continued commitment to serving our clients in the technology and life sciences sectors, including biotechnology. Our team on the ground will collaborate closely across our offices in Asia and with our global technology and life sciences industry teams to bring our cross-practice, cross-jurisdictional capabilities for inbound and outbound matters to the forefront for our clients."
With around 200 dedicated lawyers and professionals boasting advanced scientific and engineering degrees and deep tech expertise, Morgan Lewis' IP practice remains one of the largest IP practices of any full-service law firm in the world.