New partners span 14 offices and 13 practices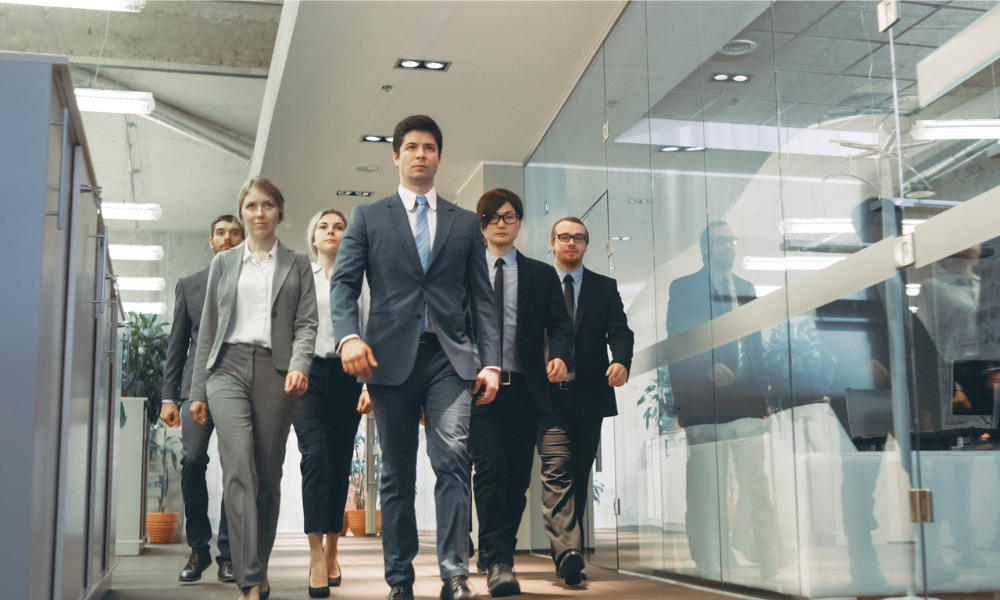 Morgan Lewis has elevated 47 lawyers to partner, effective Oct. 1, 2022. They hail from 14 offices and 13 practices.
"Our newest partners have demonstrated excellence and the commitment to being best in class for our clients, our firm, and our local and global communities," said firm chair Jami McKeon. "Their expertise and experience reflect our firm's diverse strength and depth of resources across the globe and throughout key industries. They represent diversity in its broadest sense, and include many leaders of our ML Women, returning parent, veteran, persons of color, LGBTQ+ and other network groups within the firm."
The newest partners include alumni of both government service and in-house positions, and all share the firm's dedication to pro bono, inclusion and service.
FOLLOWING ARE THE NEW PARTNERS:
CAROLYN J.D. ABRAM
Investment Management
Dubai
KRISTIN H. ALTOFF
Intellectual Property
Washington, DC
CHRISTOPHER C. ARCHER
Corporate & Business Transactions
Philadelphia
MANA BEHBIN
Investment Management
Washington, DC
DAVID K. BROWN
Litigation
Los Angeles
NATHANIEL P. BRUHN
Litigation
Boston
DEPING CHAI
Intellectual Property
Philadelphia
MONICA H. CHANG
Investment Management
San Francisco
ANTHONY D. CIPRIANO
Tax
Seattle
JOHN D. CLEAVER
Investment Management
New York
M. LUISA DI LAURO
Antitrust & Competition
New York
DAVID C. DZIENGOWSKI
Labor & Employment
Philadelphia
CRYSTAL FANG
Corporate & Business Transactions
Los Angeles
ALANA F. GENDERSON
Labor & Employment
Washington, DC
CARLY E. GREY
Employee Benefits
Washington, DC
SARAH J. GRIMM
Finance
New York
RYAN W. HANOFEE
Corporate & Business Transactions
Boston
JACOB J. HARPER
FDA & Healthcare
Washington, DC
DOUGLAS A. HASTINGS
Litigation
Washington, DC
ANDREW HAUPT
Corporate & Business Transactions
Philadelphia
EVAN K. JACOBS
Litigation
Philadelphia
JANE M. KANG
Energy & Project Development
Los Angeles
NOAH J. KAUFMAN
Antitrust & Competition
Boston
ERIC C. KIM
Labor & Employment
Philadelphia
SU JIN KIM
Litigation
Philadelphia
MARK A. LAZAROFF
Energy & Project Development
Philadelphia
RICHARD M. LEE
Corporate & Business Transactions
Silicon Valley
STEVEN LIGHTSTONE
Investment Management
London
KIMBERLEY E. LUNETTA
Labor & Employment
Miami
GRANT R. MACQUEEN
Litigation
New York
PAUL MESQUITTA
Litigation
London
DOUGLAS NORTON
Tax
Washington DC
EMILY B. PICKERING
Private Client
Philadelphia
REBEKAH RABER
Corporate & Business Transactions
New York
NICHOLAS A. RESTAURI
Intellectual Property
Chicago
STEPHANIE L. ROBERTS
Intellectual Property
Washington DC
PHILIP S. SARID
Structured Transactions
New York
JOHN J. SHEEHAN
Corporate & Business Transactions
Philadelphia
ALEXANDER B. STEIN
Intellectual Property
Silicon Valley
BENJAMIN J. STEIN
Corporate & Business Transactions
Boston
LENA M. SURILOV
Finance
Boston
ADAM D. TEITCHER
Litigation
Orange County
LEONIDAS THEODOSIOU
Antitrust & Competition
London
ADAM E. WAGMEISTER
Labor & Employment
Century City
JACLYN UNIS WHITTAKER
Litigation
Philadelphia
MILAN G. WOZNIAK
Structured Transactions
Chicago
PAMELA T. WU
Energy & Project Development
Washington, DC