The new appointments bolster the firm's offerings both nationally and globally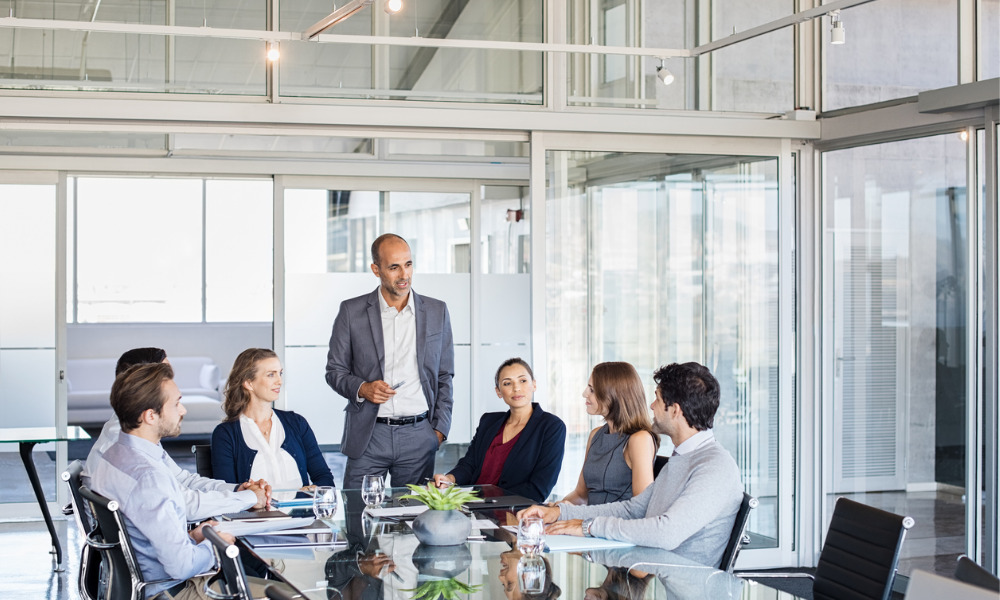 A new partner has joined Clyde & Co's Sydney office, bolstering its insurance teams in Australia and across the globe.
Patrick Boardman has particular expertise in financial lines insurance, with the majority of his work being in coverage. He focuses on directors and officers (D&Os) and financial institutions PI insurance.
He has defended D&Os in regulatory investigations and liquidators' examinations, and has been involved in major shareholder/investor class actions. He has also assisted on complex coverage issues in addition to monitoring and providing advice on defence, strategy and settlement issues.
Boardman has represented health professionals in regulatory and coronial investigations, as well as disciplinary proceedings.
"A hire of the calibre of Patrick, one of the most prominent and senior financial lines insurance lawyers with an impressive market reputation for large scale and complex coverage work, underlines our position as the clear leaders in insurance in Australia and further afield," said partner Lucinda Lyons, who heads up Clyde & Co's insurance team in Australia. "There are obvious synergies between Patrick's practice and the work of our existing team in Sydney. We hope to make the most of these synergies to the benefit of our clients and other businesses which are facing heightened regulatory scrutiny and the continued fallout from COVID-19."
Boardman said that he looked forward to "adding a fresh dimension" to Clyde & Co's offering.
"In joining a truly global law firm like Clyde & Co, I see fantastic opportunities to develop my practice and deepen the relationships I have in the London market and broader insurance industry," he said.
Prior to joining Clyde & Co, Boardman was with Wotton + Kearney for 16 years.
Cyber practice gets an upgrade
Clyde & Co's cyber team in Australia also got a significant boost with the addition of digital law, data protection and privacy law star Alec Christie.
Christie brings more than three decades of national and cross-border APAC experience to the table. His practice focuses on data privacy, cybersecurity, privacy compliance, digital transformations and blockchain, smart contracts and cryptocurrency.
He is particularly knowledgeable in pre-incident support, and has assisted clients in boosting their privacy and cyber resilience. He recorded a four-year tenure as a partner at Ernst & Young, and was more recently with Mills Oakley.
Clyde & Co said that Christie's appointment is in line with current expansion efforts as the firm builds on its international tech and cyber risk services. Christie's team will be part of the firm's resilience team, collaborating with the cyber risk group.
Partner John Moran, who co-leads Clyde & Co's global cyber team, praised Christie's role in "many of the most significant privacy and cyber related transactions, innovations and issues in Australia and the region."
"As the cyber threat landscape evolves and the operational, financial and reputational risks to organisations following an incident have increased, we have seen a rise in demand from clients to proactively manage the risk. Our strategy is to provide a global 'one-stop shop' privacy and cyber risk offering to meet our client's needs across the cyber lifecycle, including cyber incidents," Moran said. "Alec's skills and experience will enhance our ability to provide this offering, helping organisations across the board to manage their data and privacy obligations, as well as become more cyber resilient. His addition will benefit our clients locally in Australia, as well as globally through our market-leading global cyber practice and broader resilience team."
"The last few years have seen a sharp increase in the frequency and severity of cyber incidents and a continuing growth in the need for the services my practice offers, both in Australia and globally," Christie said. "I look forward to playing my part in strengthening and expanding Clyde & Co's offering in this dynamic market," he said.