The Andrews government has also appointed an experienced workers-compensation lawyer as magistrate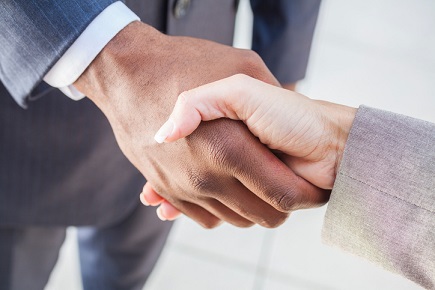 Lisa Hannan has been named the chief magistrate of the Magistrates Court of Victoria.
Hannan is a long-time judicial official, having served as a magistrate and a coroner for eight years, as well as a County Court judge for 13 years. She also has extensive experience and expertise in criminal law.
In addition to her work in the courts, she is also known as a leader and mentor to younger women working in criminal law. She is the founding patron of the Women in Crime network, which provides mentoring, education, and support to about 250 female criminal lawyers.
Hannan will commence in her new role on 17 November, succeeding Peter Lauritsen, who is retiring.
The appointment is momentous for Victoria, as Hannan's appointment will bring the proportion of magistrates in the state to half. This is the first time in the state's history that equal representation has been achieved in the Magistrates Court of Victoria, the Andrews government said.
"Judge Hannan is a highly experienced, respected and capable judge who will perform the role of chief magistrate with distinction," Attorney-General Jill Hennessy said. "Judge Hannan's appointment marks a significant milestone in Victoria's history, with equal representation of women as magistrates in the Magistrates Court of Victoria."
She also paid tribute to Lauritsen, saying that he has had a "profound tenure" as chief magistrate.
"I look forward to marking his enormous contribution to Victoria further upon his retirement later this year," Hennessy said.
The Andrews government also announced that Meghan Hoare has joined the Magistrates' Court of Victoria's bench.
Hoare, who has more than 20 years' legal experience, was with Slater and Gordon for 13 years in various senior roles, most recently as the firm's general manager for workers' compensation in Victoria.
She has also held various leadership roles in the wider legal community. She was elected the first female chair of the Law Institute of Victoria's Workers Compensation Committee in 2016, she was appointed to the Victorian Government's WorkCover Advisory Committee in 2017, and she was appointed a Law Institute trustee of Law Aid this year.
"Ms Hoare's twenty years' experience in the legal profession with expertise in workers compensation law will serve her well in her new role as a magistrate," Hennessy said. "I want to recognise and thank retiring magistrate Peter Mealy for his distinguished service to the Magistrates' Court of Victoria."
John Somerville, Slater and Gordon chief executive, said that Hoare is highly respected by her colleagues and her clients.
"Meghan will serve the judiciary and the people of Victoria with the same dedication, drive, passion and commitment to justice with which she has always served her clients," Somerville said. "On behalf of everyone at Slater and Gordon, I want to congratulate Meghan on this deserving appointment and thank her for the passion and dedication she has shown to her clients over her career with the firm."