The group is headed by five partners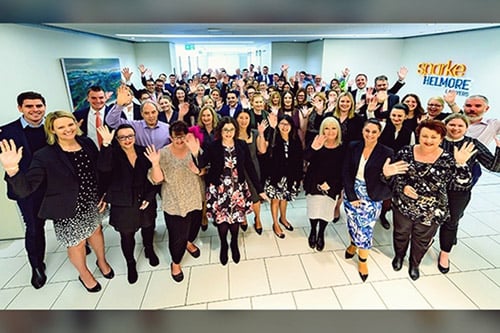 Sparke Helmore has taken in the Brisbane office of ClarkeKann.
The 25-strong group is headlined by five partners, including former ClarkeKann managing partner and chairman, John Tiogo. Also joining the Sparke Helmore partnership are Paul O'Dea, Shane Williamson, Brad Vinning, and Steven Cardell.
The new additions increase its partner count to 12 in the Queensland capital. All in all, the office will have 25 lawyers and a total headcount of 113.
Sparke Helmore's move comes after it launched a new consulting arm earlier this year. Last year, the firm scored a 32-strong team – headlined by four partners and two special counsel – from Curwoods Lawyers, which merged with McCabes Lawyers to form McCabe Curwood. In 2017, the firm took in Jarman McKenna, adding 52 practitioners, which included founder Piet Jarman.
ClarkeKann was Brisbane-based until it expanded to Sydney in 2006. It integrated Gray & Perkins in 2010, growing the firm in both Brisbane and Sydney.
"I am thrilled to welcome such an exceptional team to our firm. The addition of these individuals to our corporate and commercial practice is yet another critical step in enhancing the legal expertise we provide to our clients in the Brisbane market and nationally," said Phillip Salem, Sparke Helmore national managing partner. "At a strategic level, these hires fit seamlessly with our ambition to be a market-leading Australian professional services business."
Sparke Helmore said that the partners are all "outstanding practitioners," with a wide range of clients that includes SME, public companies, start-ups, and governments and government-owned corporations. It said that all five bring to the firm "formidable reputations in the Brisbane market."
Tiogo is one of the foremost corporate lawyers in Queensland, who's known for his expertise in corporate transactions, foreign investment, mining, and resources. Sparke Helmore said that he has been instrumental in developing the leading Taiwanese project investment legal practice in Australia.
O'Dea, who has extensive experience in property, town planning, and environment law, has gained a reputation in recent years for his advising some of the country's largest developers in major Queensland projects. He is also known for his expertise in liquor licensing and gaming laws.
Williamson, whom Sparke Helmore said is a "force in litigation and dispute resolution, as well as debt recovery and insolvency," is experienced working in a wide range of industries. He is an expert in professional disciplinary matters acting for both regulators and individuals.
Vinning "has a passion for guiding companies at every stage of their growth cycle across a broad range of corporate and commercial transactions," Sparke Helmore said. He also advises ASX- and TSX-listed companies on compliance and M&A matters.
Cardell is an expert in property law, who specialises in development work involving complicated community titling and body corporate structuring.
Tiogo explained why his group decided to join forces with Sparke Helmore.
"Sparke Helmore and ClarkeKann Brisbane have long histories as proudly Australian firms. We immediately saw the synergies with our strategies, our culture and values as well as our commitment to exceptional client service," he said. "The two firms joining forces makes for exciting times and demonstrates Sparke Helmore's recognition of the importance of the Brisbane market to its business."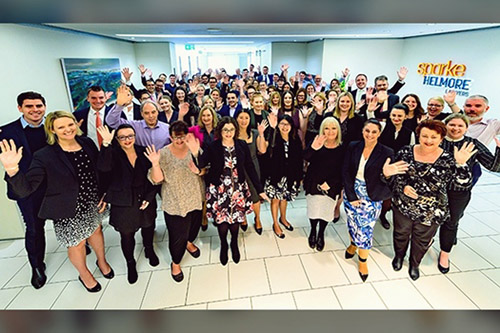 The stronger Sparke Helmore Brisbane team