Raft of hires also includes two associates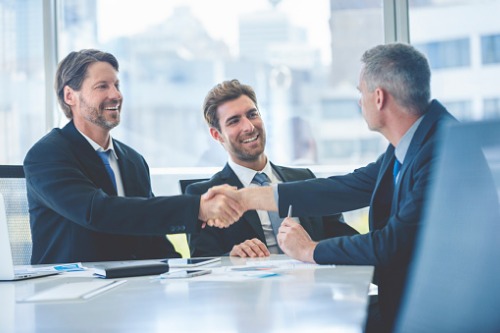 Baker McKenzie has announced a series of hires in Brisbane that sees it take three partners from two top-tier firms.
Derek Pocock and Jim Peterson joined the global firm as partners in Brisbane, making the move from McCullough Robertson. Meanwhile, Tanya Denning has also joined the firm's office in the Queensland capital as partner, moving from Ashurst in Melbourne. Pocock and Peterson brought with them associates Adrienne de Bruyn, and Lisa Houston.
Pocock is focused on capital markets and regularly works with clients in the energy and resources sectors, particularly in the oil and gas and electricity sectors, Baker McKenzie said. He has guided numerous companies to successful ASX listings. He also has a particular interest in shareholder activism. With his advice regularly sought in Takeover Panel proceedings, major shareholders regularly give him the mandate to seek board renewal and strategic change.
Peterson is known for his work on M&A, regulatory, ASX and corporate compliance, and capital raisings. He has extensive experience in the resources, mining and automotive sectors, and is a leader in corporate governance. He works with many of Queensland largest and most respected listed companies as well as niche clients such as Japanese trading houses.
"Along with the talented associates that have come across with them, they add increased depth to our M&A and capital markets capabilities, both having led many high-profile transactions. In addition, Derek and Jim provide additional sectoral expertise in the energy, mining and resources industries," said Ben McLaughlin, corporate practice group leader.
Denning specialises in energy, renewables, energy storage, utilities, and mining. She has acted on major projects and transactions in the LNG, as well as oil and gas mining and energy, sectors. These include a range of innovative and conventional products and services, businesses, and technology, Baker McKenzie said. Denning serves as the president of the AMPLA the Energy & Resources Lawyers Association.
"In Derek, Jim and Tanya, we have recruited three leading corporate lawyers who will provide a major boost to our client offering in Queensland over time. The know-how, experience and deep sector understanding which they will bring to our firm will be invaluable to our clients and transformational for our Brisbane office," said Anthony Foley, Baker McKenzie Australia managing partner.
The firm said that the recent lateral appointments made worldwide also" reflect a strong and growing Australian and global focus by Baker McKenzie on the energy, mining and resources sectors."