The firm's first female equity partner talks what's out there for those who don't pursue the "partner track"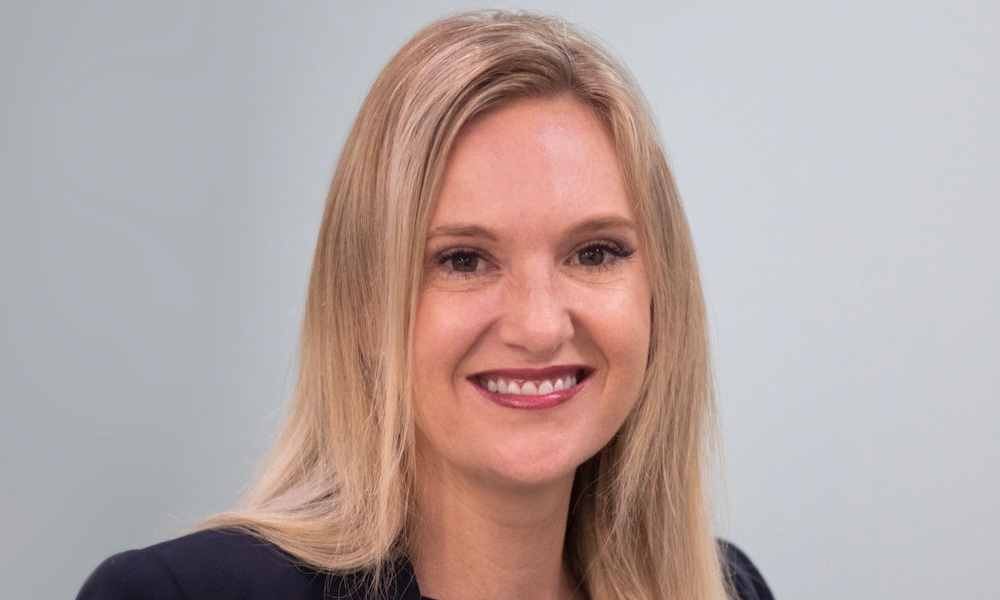 Watching people progress in the legal profession is one thing that makes Kristy-Lee Burns proud, but she knows that not everyone wants to pursue the typical path of career progression in law.
Burns was announced as Owen Hodge Lawyers' first female equity partner last month – a significant promotion that sees her join the firm's leadership – but "not everyone wants to take on the challenges of being a partner of a law firm", she points out. Thus, she advocates for more flexibility when it comes to defining success and movement for lawyers.
In this interview, Burns talks what she loves about being a family lawyer, her thoughts on AI, and why she'd love to represent The Devil Wears Prada's Miranda Priestly.
What made you choose to focus on family law, and what's your favourite part of the job?
I'm naturally drawn to the personal aspects of family law. I like working directly with people to solve problems. I'm a family-oriented person myself, so I'm always motivated to try to resolve or settle any disputes within a private sphere quickly and with minimal impact on children or business.
My favourite part of the job is using my business skills to apply a commercial approach to litigation and settlement.
How does it feel to be the first female equity partner at Owen Hodge?
It is definitely motivating. It's something I have been working towards for a while, so I feel really proud to have achieved my goal. I've always been ambitious and open to learning new skills so I'm keen to jump in and start learning how to manage a legal practice from experienced partners, weighing in on new policies, creating efficiencies and implementing new systems of practice.
As a director now, what new programs and initiatives at the firm are you particularly interested in?
I'm really interested in how technology can uncover new opportunities for the firm. I'm currently working on the integration of new file management systems which will give us a real edge in the legal services market. The other area I'm really interested in is how we mentor our people and create career and leadership pathways. This is something I'm passionate about and will be a priority going forward.
What has been your proudest accomplishment in the last year or so? Or what's the biggest lesson you learned in the past year and what advice can you give fellow lawyers about it?
My proudest moments are when I see up-and-coming practitioners progress within the firm, taking on new matters and maintaining a degree of autonomy on files. Seeing the growth in confidence and skill over time makes me really proud of them and shows that the investment in mentoring and training has paid off. When they start out, naturally they have a lot to learn, so when you see them progress to the point where they can see clients on their own and handle case files with little supervision, it is really rewarding.
One of the biggest lessons I've learned that I share with my colleagues is to not take things at face value and to look into things more thoroughly. It can be a complex and overwhelming experience for clients and they often forget or don't know critical information. It is our job to provide them with clarity and direction by looking into their matter with diligence and formulating a workable solution.
What should the profession focus more on?
Definitely, career progression and succession planning. There are so many issues when it comes to helping lawyers progress and achieve their career goals. The current pathways are really slow, inflexible and limited.
Not everyone wants to take on the challenges of being a partner of a law firm. It's hard work and a lot of responsibility. In saying that, those lawyers who choose not to pursue the partner track can be left not knowing where they fit in. They may leave to set up their own firm or leave the law all together. This can particularly be an issue for women who may find their careers stall when they take time out for maternity leave, but it's really an issue for everyone regardless of gender. If we open the gateway for more opportunities, we can retain more talent.
I think we need to be dedicated to actually understanding what each person wants in their career. We need to be working together to set career goals for lawyers at all levels, not just within the first five years. There's a common misconception that young lawyers need career advice, but actually it's the lawyers between the five- and ten-year mark who need direction and opportunity. They're the ones who are more likely to feel like they're out of options.
This is why we have so many sole practitioners in Australia, as lawyers are choosing to leave firms and work for themselves. This fragmentation of the profession negatively impacts collaboration, knowledge building and skill sharing, while also creating challenges for those sole practitioners when it comes to succession planning.
What are the challenges you expect in your practice, and in the business of law in general, going forward? What challenges are particularly pressing in the country's legal industry?
The biggest challenge is adapting to the ever-changing environment around how we practise law. For example, in the case of remote working, there is a perception that legal practitioners can do work from anywhere, and while that's true to a point, it isn't without its own issues, especially in the area of family law. Meeting face-to-face with a client is important as it builds trust and confidence in the relationship moving forward. It allows us to connect on a personal level, read body language, and clarify issues with ease, something lost when communicating via computer screen.
Another example is AI technology, which is evolving day by day. Personally, I think it's going to be useful for the legal profession because it can help with research, narrowing the pathways to access further information – provided it's used responsibly. It's something we need to embrace while ensuring that we monitor the risks. It will be a tool, not a dependency. It won't replace our field of work, but it can enhance it and save time.
What are you looking forward to the most in the coming year?
I'm really looking forward to contributing to the strategic direction of the firm. It's a huge motivation of mine to grow the firm. In order to do that, I will be working closely with the existing partners to learn everything I can, and thoroughly understand our operations. I like to think that I bring a fresh pair of eyes and unique perspective, but there's still a lot to learn which I'm really looking forward to.
If you had to defend a fictional antagonist/villain in court, who would you pick, and why?
Miranda Priestly from The Devil Wears Prada. As the editor-in-chief of the magazine Runway, she is an extremely successful, powerful and intimidating individual. In the film she goes through a separation, which exposes her vulnerable side, something not often seen by outsiders but very common in family law. She has a lot to lose – her reputation and her corporate empire – so she is likely to listen to and follow sound commercial and strategic advice. Working with a client like Miranda would be really interesting and rewarding – I may even get a fashion tip!