Key to the launch are three recent lateral hires from an infrastructure and construction giant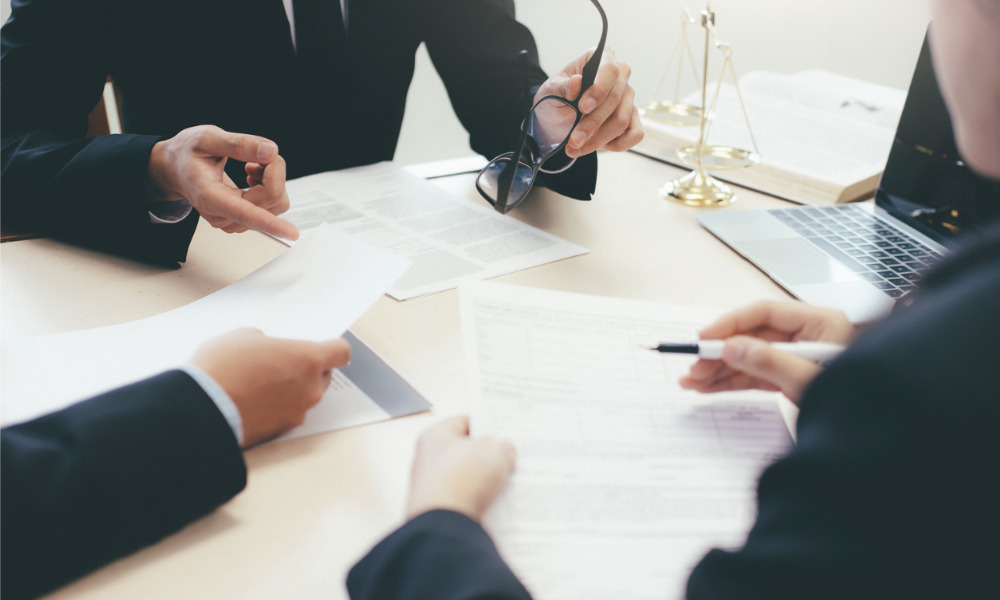 McCullough Robertson has launched a full-service advisory arm for the defence industry.
Called McR Defence, the professional services business provides commercial, procurement, and strategic advisory services. Serving the defence industry, it has a particular focus on the Commonwealth Department of Defence.
The new business operates out of the Brisbane, Sydney and Canberra offices of McCullough Robertson and has a national reach. The firm said that it "brings a new level of commerciality" to the market.
"McR Defence is characterised by an experienced, commercially driven and passionate defence and national security team. With a deep understanding of the capability life cycle and experience working across all domains – land, sea, air and joint - McR Defence specialises in supporting capability programs and projects, from business case development and needs analysis through to delivery," McCullough Robertson said.
The team features members that have contemporary experience working for the Department of Defence, including the Capability Acquisition and Sustainment Group (CASG), the Chief Information Officer Group (CIOG), and the Estate and Infrastructure Group (E&IG). Some have specialised experience that helped the National Intelligence Community (NIC), the firm said. The team also has previous experience in numerous industries adjacent to critical infrastructure, including transport and infrastructure, construction, oil and gas and energy
Boosted value proposition
The new business boosts the value proposition of McCullough Robertson to the Commonwealth by broadening its advisory services to cover the defence and national security sector. The firm, which has provided legal services to Australian businesses and government for more than 90 years, is among the few law firms admitted to the whole-of-government legal services panel.
McCullough Robertson said that McR Defence is a first in the legal industry, making the firm the only national law firm offering a full-service advisory service to the defence industry, which combines legal advice with risk and commercial advisory, as well as program and project management.
"McCullough Robertson is no stranger to challenging the status quo, leveraging our national framework and resources, to better serve our clients with complementary services," said Kristen Podagiel, McCullough Robertson managing partner. "McR Defence adds to our growing suite of diversified businesses, including Allegiant IRS, our aligned insurance broking business. We aim to think commercially about our clients' needs and how we can create additional value for the businesses and government bodies we work with."
Key lateral moves
Key to the launch of the new business are three recent lateral hires of the firm from infrastructure and construction giant Downer Group.
The firm has appointed Brett Sangster as partner and lead for McR Defence, Evan Economo as partner and construction specialist, and Rebecca Sinclair as managing director for McR Defence.
Sangster and Economo held senior executive roles in the legal and management teams at Downer EDI, where they focused on advising the defence industry. Sinclair, who will manage the operational aspects of the new business, managed the major services provider project for Downer Defence.
Clear path to success
Sangster said that it is "bold but exciting" for a legal services firm to be extending its reach into commercial advisory and project delivery services. He also explained why the venture has a clear path to success.
"Defence programs and projects are complex and require the highest level of commercial leadership and input to help them to success. The infrastructure and reputation of a firm such as McCullough Robertson is the ideal platform to provide high quality commercial services to help government to deliver successful programs and projects – which is good for all Australians," Sangster said.
Sangster also highlighted the importance of McCullough Robertson's relationships in the success of the new venture.
"The connections and relationships the firm already has with government at all levels as a leading independent Australian law firm supports this venture's success into the defence and national security community," he said.
Economo explained why the launch is important for Australia's future.
"The role that critical infrastructure plays in our country's future is often understated. The opportunity to further support our clients with complementary services founded on real expertise and experience is extremely valuable. McCullough Robertson is leading the way with McR Defence and tackling something previously relegated to the role of major consulting firms. I am pleased to be part of this journey and to have joined such a fantastic partnership," Economo said.