Hannah Marshall urges lawyers to define their careers with "why"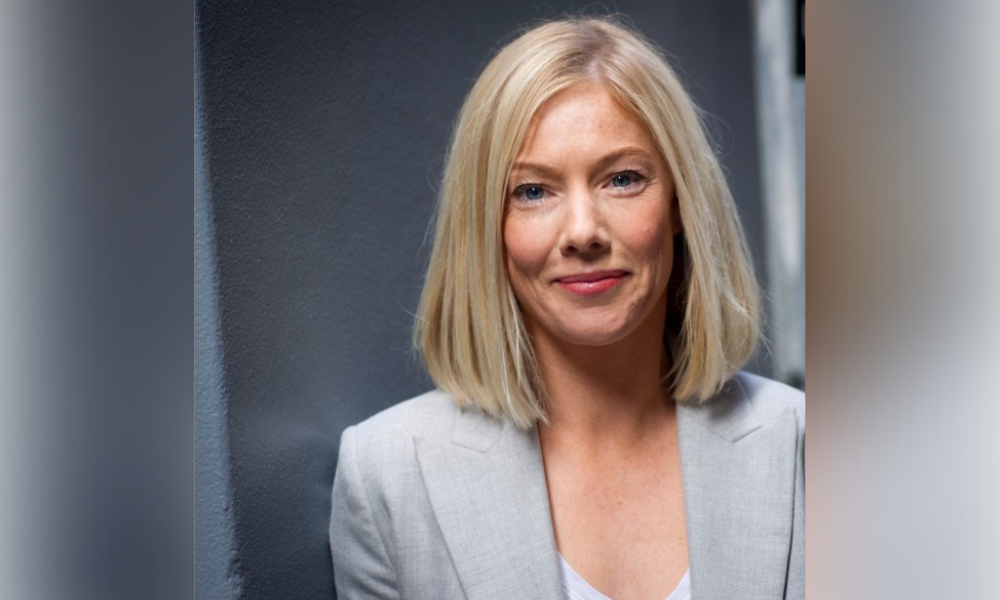 For Hannah Marshall, lawyers tend to define roles and career based on functionality, but she calls for those in the profession to move beyond the "what's" and the "which's" and consider the "whys".
Marshall, who is a partner at 2022 Fast Firm Marque Lawyers, highlights the flaws in today's legal systems – flaws she was strongly reminded of after the prosecution of Bruce Lehrmann for the assault of Brittany Higgins was dropped. Thus, she has identified an opportunity for the profession to "think about the bigger picture of the law we practice, and how it helps improve society."
In this November 2022 interview, Marshall talks missing out on cake at the office, how tech makes her sweat, and hoping for a "cup of tea and a chat" with her dad.
What made you choose a career in law, and what's your favourite part of the job?
There are two things that motivate me to be a lawyer, and to be a part of Marque.
The first is the law; the power of words, the role of law and lawyers in our world. I find these things in my practice. Competition and regulatory law speaks to the basis on which our commercial world operates; what's fair, what protections we need to balance corporate greed. Defamation ties closely to our press and its role in the democratic process.
The second thing is people. Most of the legal profession is busy figuring out how to use AI to replace lawyers, automate time recording, and fighting over which client belongs to which partner. Instead, I want to bring humanity back to the law. I think that's Marque's superpower.
What is going on at the organisation? Are there any new programs and initiatives that you're particularly interested in?
Marque is growing, forcing us to rethink how we connect, support each other and preserve our good vibes. It's a big question, and it's producing a lot of big thinking right across the firm.
We've recently decided to celebrate only every third birthday in the office with cake. I liked the silliness of this idea, until my birthday last week when I was number 2 in the cycle and received no cake.
What tech-related initiatives adopted by the organisation, if any, are you most excited about?
Most tech makes me sweat; I still love writing things down with a pen.
What has been your proudest accomplishment in the last year or so? Or what's the biggest lesson you learned in the past year and what advice can you give fellow lawyers about it?
As lawyers, we tend to define our role and career functionally. What law we do. Which clients we help. I invite people to move beyond that and consider why we do it. What purpose do we serve. What motivates you. What impact do you want to have. Doing that brings meaning to our work, which feeds our wellbeing.
What should the profession focus more on?
I see an opportunity for us to think about the bigger picture of the law we practice, and how it helps improve society. The world is changing quickly; a lot of laws aren't keeping up or are no longer serving their purpose. Lawyers' role should include questioning laws and advocating for reform or new interpretation where needed.
One example in my practice area is the regulation of digital platforms. Digital giants like Google, Meta, Apple have vast and largely unchecked economic and social power. Current laws cannot adequately address this or protect against misuse of that power. In this area, we need law reform; new laws designed with digital markets in mind.
A different example is greenwashing. Here, we already have strong, wide-reaching laws prohibiting misleading or deceptive conduct. But we don't have a lot of cases where courts have applied those laws to specific examples of greenwashing. We need new case law and fresh interpretation to help stamp out greenwashing and guide businesses on how to be transparent.
What are the challenges you expect in your practice, and in the business of law in general, going forward? What challenges are particularly pressing in the country's legal industry?
Some of our legal systems are completely broken, at the point of utter failure. One example is the criminal justice system and its treatment of rape and sex crime survivors.
I felt sad and angry when I read that the ACT dropped its prosecution of Bruce Lehrmann, who was accused of raping Brittany Higgins. It did so after the jury in the trial was discharged for juror misconduct, and before a second trial could be conducted. The Director of Public Prosecutions stated that it was no longer in the public interest to pursue the prosecution at the risk of the complainant's life. With this outcome, everybody loses and the suffering continues.
What kind of justice involves life-threatening trauma to the complainant? The legal profession must face this and work urgently towards change.
What are you looking forward to the most in the coming year?
I haven't checked the spreadsheet, but I'm really hoping this time round my birthday is third in the cycle and I can pick a cake for everyone to eat.
If you were given an opportunity to spend a day with anyone (living or dead), who would it be and why?
I'm always impressed when people pick a really meaningful character from history for questions like this. Truthfully, I'd pick my dad who died a few years ago. I'd just love to have a cup of tea and a chat with him about nothing in particular.