Andrew Jewell believes that lawyers shouldn't be encouraged to "leave their personality at the door"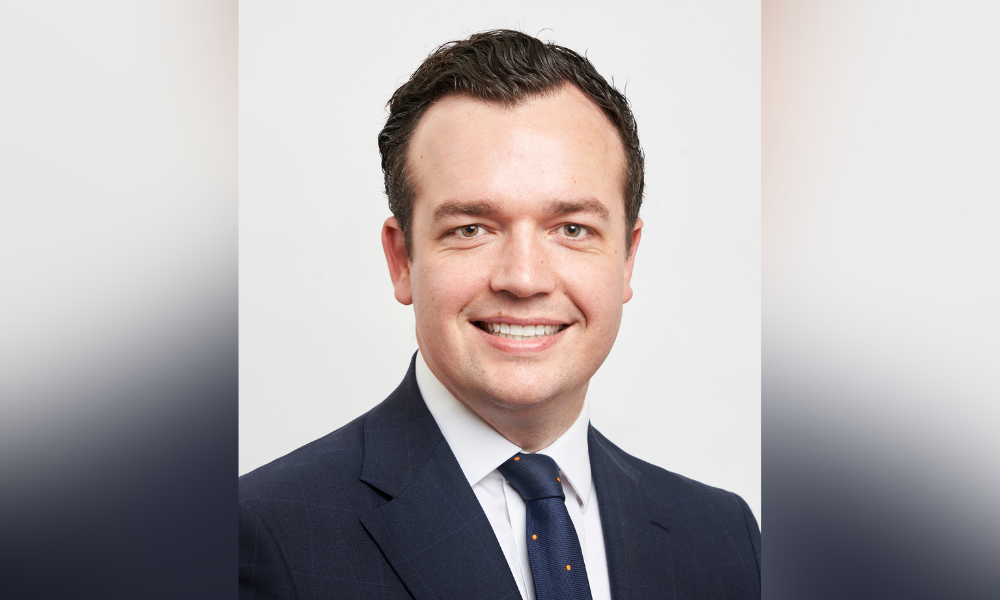 For Jewell Hancock Employment Lawyers principal and co-director Andrew Jewell, the job of being a lawyer has several components, including "including what you do and who you work with", and lawyers should not disregard these aspects.
Jewell has watched his firm bloom over the past year, with Jewell Hancock racking up wins as one of Australasian Lawyer's Fast Firms for 2022 and one of its 2022 Top Boutique Firms. The firm was also an Excellence Awardee for Employment Law Specialist Firm of the Year at this year's Australasian Law Awards.
In this interview, Jewell talks the firm's focus on its strengths, the challenge of non-lawyers, and being a history buff who wants to know more about Napoleon's passion for legal reform.
What made you choose a career in law, and what's your favourite part of the job?
I initially chose a career in law because I did work experience at a local solicitor in year 10 and loved it. I was originally attracted to the intellectual exercise; however, because of the type of law I work in, I would say my favourite part is giving an individual a positive experience with the law by de-mystifying it and hopefully using it to their advantage.
What is going on at the organisation? Are there any new programs and initiatives that you're particularly interested in?
Our firm is reasonably focused, and we try and limit our practice to what we are good at, but as a new firm, we are growing and looking at opportunities to provide a positive experience for clients and employees. We recently moved into our first permanent office space, so we are trying to use that to build our culture and always looking at ways to streamline the client experience, such as improved online forms and booking methods.
What tech-related initiatives adopted by the organisation, if any, are you most excited about?
We continue to use technology to allow our clients to engage with us and as a part of this, we have made some recent improvements to our online booking system. Some clients prefer more traditional communication; however, we are increasingly seeing clients book in appointments after work or on weekends, so we are trying to increase the ease with which they can engage us.
What has been your proudest accomplishment in the last year or so? Or what's the biggest lesson you learned in the past year and what advice can you give fellow lawyers about it?
Our biggest achievement is building a team that works really well together, which was assisted by moving into our offices. We are always assessing the team and balancing the desire to grow with the need to maintain a good culture, which is a continual learning process.
In terms of advice to other lawyers, I suppose it is to say the job is made up of many things, including what you do and who you work with, you shouldn't ignore either of those components, so find a job you like doing.
What should the profession focus more on?
The profession should focus more on the personal aspect of being a lawyer – I feel like lawyers are often told the important areas to work in, such as commercial law, and encouraged to leave their personality at the door. I feel that is changing as lawyers are attracted to jobs that suit them as a person and are willing to move sideways or into other roles to practice in areas that more align with who they are.
What are the challenges you expect in your practice, and in the business of law in general, going forward? What challenges are particularly pressing in the country's legal industry?
There will always be a challenge to lawyers from outside the industry, whether that is from technology or overseas, or in our case, from non-lawyers who can act in certain areas, such as the Fair Work Commission. These are invigorating though as they force you to be willing to adapt and focus on what your offering is.
What are you looking forward to the most in the coming year?
In the coming year, I am looking forward to adding to the team and developing members within the team as one of the benefits of a small firm environment is that progression can be tailored and can be rapid.
If you were given an opportunity to spend a day with anyone (living or dead), who would it be and why?
I listen to a lot of history podcasts so I would have to say Napoleon – he is a bit of a hero/villain depending on your viewpoint, is generally considered a great of history (and I'd like to see if that was true), and he had a passion for legal reform (which isn't necessarily well-known).