Senior lawyer shares two reasons for his optimism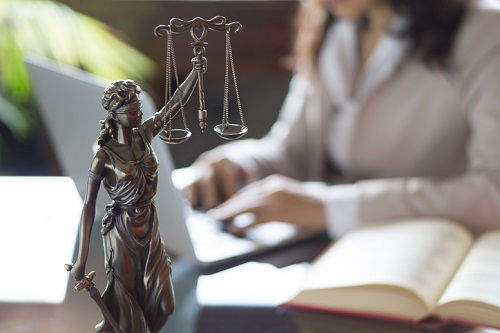 Baker McKenzie's Melbourne office will grow steadily, the recently appointed managing partner of the office said.
Alex Wolff said that he is "immensely proud to lead a key office of a unique law firm," noting that Baker McKenzie is the first global law firm to have entered Australia when it launched in the country in 1964. "For clients, that means access to an unrivalled global platform from an office which is key to our global network," he said.
Wolff explained his optimism about the firm's future in Victoria.
"Victoria has long been attractive for Japanese trade and investment and our Australian offices foresee further activity by Japanese companies seeking Australian acquisition opportunities," he said.
He noted the firm's recent role advising Mitsubishi UFJ Trust and Banking on its agreement to acquire Colonial First State Global Asset Management from Commonwealth Bank of Australia for $4.1bn.
"Low interest rates in Japan combined with limited investment opportunity at home have created an environment of increasing foreign direct investment into Australia. Indeed, our Melbourne office acted on the first ever occasion that a company has offered Tokyo Stock Exchange listed shares as consideration for an Australian listed company in the scheme of arrangement for Tokyo Stock Exchange listed LIFULL Co Ltd on its acquisition of ASX listed Mitula Group Limited," he said.
Wolff also expects growth to be driven by new legislation introduced to the Victorian parliament.
"The Victorian Government has introduced a bill to Parliament which – if passed – will legally enshrine a new renewable energy target of 50% by 2030 – the first State in Australia to do so," he said. "Renewables are now the cheapest form of new-build power generation in Australia and, as a result, we are seeing an increasing uptake of corporates entering into power purchase agreements with wind and solar projects."
He noted that Baker McKenzie recently acted in corporate PPAs, including that of Mars Australia with Total Eren. The sweat deal matches all of Mars' electricity use with renewable energy by 2020.
"From this emerges an expected pipeline of work in large-scale wind, solar PV, pumped hydro, and waste to energy projects – from greenfields project development, construction, and project financing to brownfield M&A," Wolff said. "We expect continued engagement with our clients in the renewables space. Our focus is to stay close to our clients and to develop our talent pool in these and other areas of growth to meet our clients' needs."
He also said that if the past three years are any indication, the future for the firm in Victoria is indeed good.
"We have seen our Melbourne energy, resources, and infrastructure group experience phenomenal growth, requiring a 75% increase in headcount, and our Melbourne dispute resolution group has increased 40%, by headcount, in response to client driven demand for our legal services," he said.
Anthony Foley, Baker McKenzie's national managing partner, said that Wolff is a skilled lawyer and experienced leader who takes up the role at an exciting time for the firm's growing Melbourne office.
"He is someone who will always ensure we are aligned with what our clients need from us," Foley said.