International firm warns of risk to clients from climate change laws… Clyde & Co marks 30 years in the Middle East…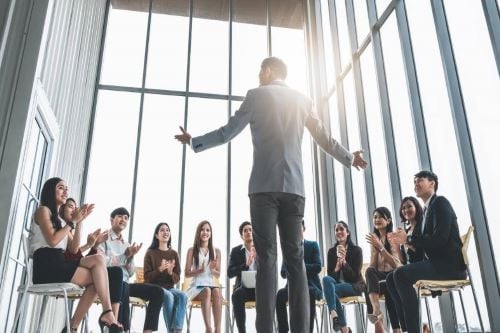 Baker McKenzie elects first Asian global chair
Baker McKenzie has announced the election of its new global chair and for the first time, the role will be held by a partner in Asia.
Milton Cheng, managing partner of the firm's Hong Kong office and CEO for the Asia Pacific region, has been a partner at the global firm for more than 20 years and has significant experience in mergers and acquisitions, real estate investment trusts, financial services regulation, corporate finance and corporate restructurings.
He will succeed Jaime Trujillo, who has been Acting Global Chair since October 2018, next month.
Cheng is admitted to practice in Hong Kong and England & Wales and graduated from King's College London.
"I am truly honored by the trust my fellow partners have placed in me. I look forward to working with all of them and my colleagues across the world to build on the great work of my predecessors to make Baker McKenzie the global law firm of choice," Cheng said.
International firm warns of risk to clients from climate change laws
A surge in new climate change related laws worldwide means companies are at risk from value and reputational damage according to a new report from Herbert Smith Freehills.
The international law firm says that by mid-2019, more than 1,600 laws and policies relating to climate change had been created across 164 jurisdictions - a 25-fold increase since 1997, when the Kyoto Treaty was signed.
"Risks relating to climate change are growing for all businesses, not just those in high-emission producing sectors. But corporates that weigh up the risks and identify where they can reduce or negate their impact on the climate, will contribute to a thriving and sustainable economy, as well as their own ongoing security, growth and profitability," said partner Ben Rubinstein, who led on the research.
The report shows that there is a lack of uniformity of climate change laws across the world, meaning global businesses face a challenge navigating regulations and keeping on top of change.
Most of the claims brought against companies are in the US, while elsewhere it is usually governments that are in the firing line.
International arbitration stands to be a significant forum for climate change disputes. This can already be seen in the emergence of lawsuits aimed at influencing the behaviour of energy companies.
The full report is available via herbertsmithfreehills.com
Clyde & Co marks 30 years in the Middle East
Clyde & Co is celebrating 30 years since it opened its first office in the Middle East.
The global firm, which has offices in Montreal and Toronto, began its presence in the Middle East with a 4-person office in Dubai. Today, it has over 400 offices across 5 offices (including associated offices) in the region.
"As the market became more sophisticated, our vision was to match our clients' needs with an evolving regional footprint and strong specialist sector expertise," said Jonathan Silver, Senior Partner for Clyde & Co in the Middle East. "This balanced offering has ensured our continued growth since 1989 and allowed us to build the largest presence in the region of any international law firm 30 years later."