The pair of C-suite appointments aligns with the firm's new growth strategy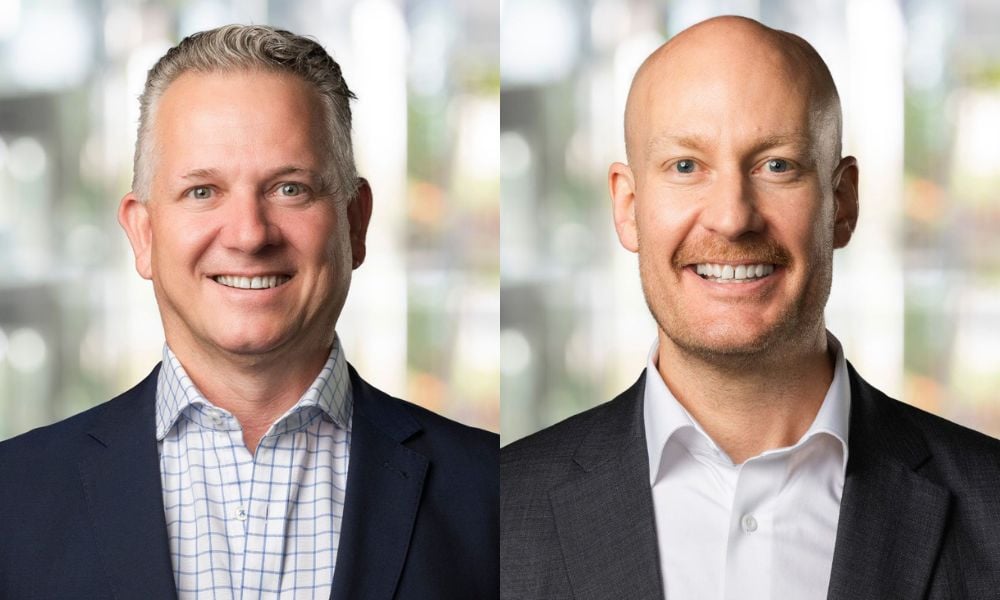 HopgoodGanim Lawyers has appointed a new chief risk officer and a new chief operating officer to steer the firm towards multi-faceted growth with a shift in focus to strong governance and risk advisory practice.
Martin Kingston (pictured left), who was previously HopgoodGanim's chief operating officer, was promoted to chief risk officer of the firm. Kingston has worked with the firm for three decades, during which time he has ably led it through periods of geographical expansion, mergers, and facilities projects, as well as the COVID-19 pandemic and recent Brisbane floods as its COO.
As the new chief risk officer, Kingston will be responsible for implementing operational risk management and mitigation strategies across the firm.
"Given Martin's seniority, wealth of firm knowledge, and hands-on experience guiding the firm through a number of significant projects, achievements, and challenges, there is no person better equipped to establish this important functional area at the firm," said managing partner-elect Luke Mountford.
Kingston's appointment as chief risk officer – a dedicated C-suite risk role – is part of HopgoodGanim's investment and emphasis in risk and compliance management.
Stepping into Kingston's shoes as the firm's chief operating officer is Chris Vedelago (pictured right), who was previously the chief finance officer of Colin Biggers & Paisley. As HopgoodGanim's new COO, Vedelago will oversee the firm's legal operations team, bringing more than ten years of experience in financial leadership roles at organisations such as Herbert Smith Freehills and Allen & Overy to his new job.
"We feel incredibly lucky to have secured Chris to take on this important role to lead the operational aspects of our firm," said Mountford. "Chris's track record is exemplary. He will be an asset to HopgoodGanim as we embark on our next phase of growth and maturity and approach our 50th year in business and 10th year operating in Western Australia."
HopgoodGanim Lawyers operates nationally and internationally from key locations in Brisbane and Perth. It offers highly skilled legal teams across key areas of practice. Effective Governance is the governance, strategy, and risk advisory practice of HopgoodGanim Lawyers, supporting boards and executive teams achieve compliance and deliver best practice governance.