The team advised on off-market takeover bids and acquisitions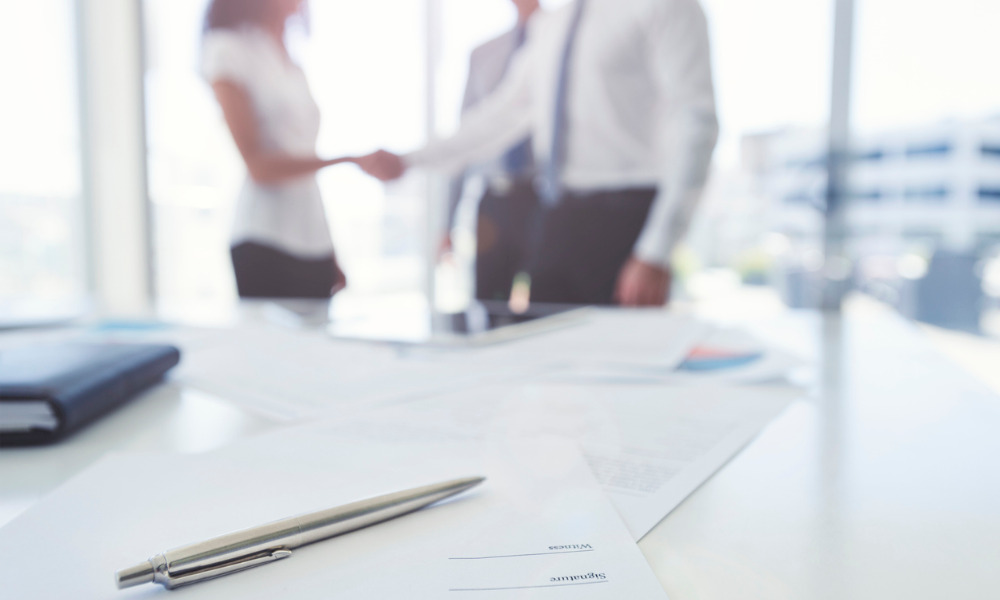 Gilbert + Tobin's (G+T) corporate advisory team has assisted three ASX-listed companies on significant deals. Over the month of July, the team advised on takeover bids and acquisitions.
Renewable energy company Infigen Energy tapped G+T to assist in an off-market takeover competition between UAC Energy Holdings Pty Ltd (UAC) and Iberdrola Renewables Australia Pty Limited (Iberdrola). UAC is under the indirect ownership of Ayala Corporation, which is listed in the Philippines, while Iberdrola is listed in both Spain and on the NYSE.
UAC had initially made an "unsolicited off-market takeover bid for Infigen at $0.80 per Infigen stapled security," the firm said. Iberdrola countered with an off-market takeover bid at $0.86 per stapled security through a bid implementation agreement with Infigen. Subsequently, UAC boosted its offer price to $0.86 per stapled security while Iberdrola upped its offer price to $0.89 per stapled security.
G+T said that Iberdrola's offer puts Infigen's enterprise value at roughly $1.33bn.
"Infigen's board and management have shown real foresight in building a utility of the future through diversified renewable generators supported by fast-start firming assets which allows Infigen to provide customers with firm supplies of clean energy with more than 95% renewable generation while managing intermittency issues and minimising associated costs. The interest shown in Infigen from the bidders is evidence of the quality of its business," said lead partner Tim Gordon.
Gordon headed the M&A/corporate advisory team working on all aspects of the deal alongside fellow corporate advisory partner John Williamson-Noble. They were supported by lawyers Mary Brady, Chris Morse, David Konstantopoulos and Thomas Kannan.
All-scrip scheme of arrangement acquisition
The firm also provided advice to workplace management company Damstra Holdings Ltd on an all-scrip scheme of arrangement proposed acquisition of workplace performance tech developer Vault Intelligence Limited.
Under the scheme implementation deed, all of Vault Intelligence would be under Damstra's ownership; for every 2.9 Vault shares, shareholders at Vault Intelligence will get 1 Damstra share. The acquisition, G+T said, "will create a larger, more diversified, workplace management company with an expanded and highly complementary product range."
"After advising Damstra on its successful IPO and ASX listing last year, we are delighted to now be working with them on this transformational acquisition," said lead partner Alex Kauye. "A transaction like this is a positive sign that, despite the current economic uncertainty, parties are still prepared to pursue significant M&A transactions where there is a compelling strategic rationale."
Kauye was supported by lawyers Wes Bainbridge, Alon Takac and Rose Burnfield.
Acquisition extending web tech company's reach
Finally, G+T helped web tech company Web.com with its acquisition of Webcentral Group Limited. Corporate advisory partner Kevin Ko said that the transaction "extends [Web.com's] strategic move into the Australian, New Zealand and Southeast Asian markets."
Through the proposed acquisition, Webcentral Group shareholders have cash certainty. G+T said that the proposal was "unanimously recommended by Webcentral's board, in the absence of a superior proposal and subject to an independent expert concluding the scheme is in the best interests of Webcentral shareholders."
The firm expects the scheme of arrangement acquisition to be implemented later this year.
"After advising Web.com on its acquisition of Dreamscape Networks by scheme last year, we're thrilled to be working with Web.com on this highly complementary acquisition," Ko said. "We're also pleased that our public M&A expertise will help our client execute this complex deal in a challenging environment."
Ko led the firm's team on the transaction; the core group consisted of lawyers Bainbridge, Syavie Ghamry and Rebecca Ching. Competition and regulation partner Simon Muys and lawyer Amelia McKellar also lent a hand.