Georgia Neaverson delves into what it's like facing a Supreme Court judge in competition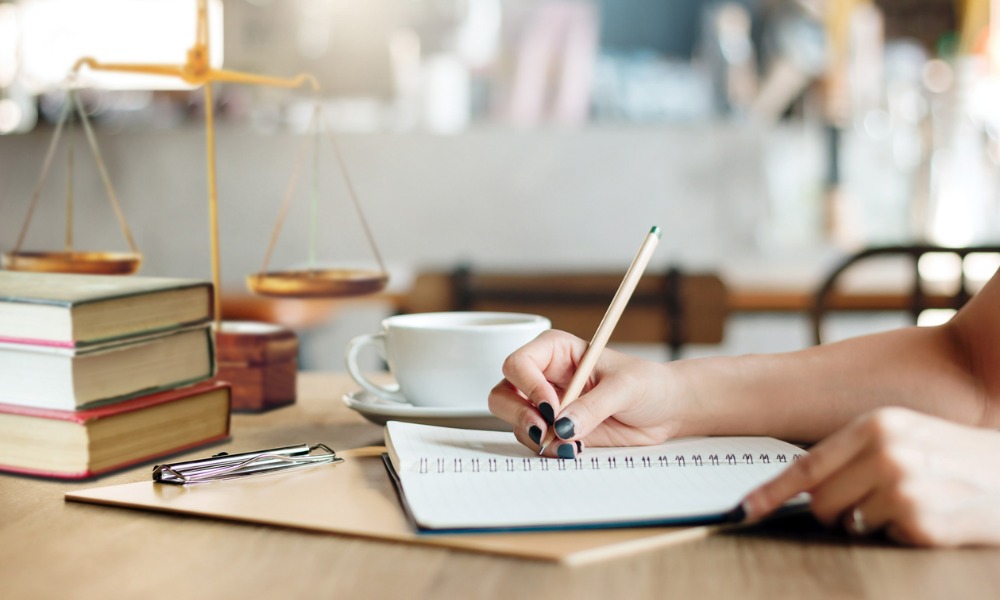 Never did I think that as a second-year law student, I would have the chance to appear before a Supreme Court justice.
My name is Georgia, and in addition to being a staff writer for Australasian Lawyer and NZ Lawyer, I am also a full-time student at the University of Technology Sydney pursuing a combined Bachelor of Business and Bachelor of Laws.
A university law degree covers the theoretical knowledge underpinning core areas of Australia's legal system. However, within the subjects themselves, there is little room to learn the practical skills required of a legal professional, such as how to interview and appease a vexatious client, how to negotiate with another party for a mutually beneficial solution, or how to prepare and argue a case before a judge.
Enter university competitions.
Competitions are often run by the university's Law Society as extra-curricular activities, and are a mechanism for bridging the gap between a student's legal knowledge and practical skills. Albeit daunting, participating in competitions allows students to develop those skills – many of which will form the bulk of their legal career – in a comparatively low-risk environment.
What is mooting?
Mooting is a simulated court experience which sees students work in teams of two or three to research, develop and argue submissions on various points of law.
The team is typically composed of a senior and junior counsel who make appearances and oral submissions before a bench as well as an instructing solicitor, who assists in preparatory legal research and collating written submissions.
UTS LSS 2022 Sally Varnham Open Torts Moot
This February, I competed in my first moot, the Sally Varnham Open Torts Moot. The moot, which is run by the UTS Law Students' Society, centred around the tort of negligence, requiring submissions on causation, public policy and Civil Liability Act defences.
To prepare for the moot, my team and I conducted legal research to find precedents from previous cases that would underpin each of the arguments we made. A particularly challenging aspect of the competition is the fact that, during each round, we alternated in acting for the appellant and respondent. As a result, when finding legal judgments to support, for example, the appellant's argument, we had to simultaneously prepare how we would argue the case in the opposite for the rounds that we represented the respondent.
During the grand final, I appeared as senior counsel for the appellant. I presented my arguments before an esteemed bench, comprising the Honourable Justice Richard Cavanagh, Dr Sally Varnham, and barrister Petros Macarounas. The bench posed interesting and thought-provoking questions to test the strength of my submissions, such as whether the respondent's breach of duty was a "material" contribution to the appellant's harm, and whether the respondent could have foreseen the potential of harm given the particular circumstances.
As a first-time mooter, I was anxious at the possibility of stumbling over my words or experiencing a mental blank mid-moot. Indeed, presenting submissions in an eloquent and convincing way, while juggling impromptu questions from the bench, was a daunting task. Despite this, participating in the moot provided me with an opportunity to develop the skills involved in conducting legal research, drafting written submissions, and presenting oral arguments. The competition was also my first introduction to a career in legal advocacy and the work of a barrister.
In sum, mooting has afforded me knowledge and experience that I don't believe is possible to gain through university lectures and seminars alone. Although no doubt a sizeable time commitment, I look forward to competing in more moots during my time as a university law student.