2022 Australasian Law Awards winner sheds light on the limited circumstances that justify pay cuts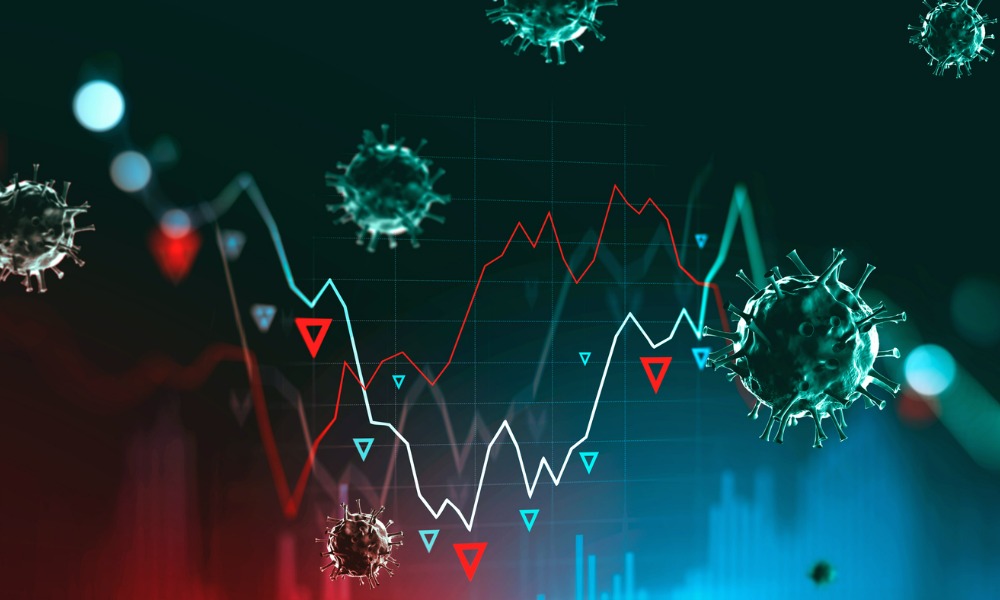 COVID-19 has taken its toll on companies of all shapes and sizes, forcing many to close their doors or, at the very least, downsize operations. Although lockdowns are fading into a distant memory, many Australian businesses will continue to suffer the financial impacts of the pandemic for years to come. As we forge ahead to a post-COVID world, can employers continue to rely on cost-cutting measures, such as pay cuts, to keep their companies afloat?
Australasian Lawyer invited directors Kate Peterson, Jonathan Wright, and Jane Wright of 2022 Australasian Law Awards winner Workdynamic Australia to share their insights.
Can an employer reduce an employee's pay due to the impacts of COVID-19?
"During 2020, Jobkeeper and related special legislative arrangements allowed scope for unilateral pay changes, however these rules have now come to an end," the trio say.
"Under the current law, it is open to the employee and employer to agree to a pay cut, but a pay cut cannot be imposed by the employer unilaterally. Employers can, however, generally make decisions to reduce any discretionary components of an employee's pay for operational reasons, subject to the particular terms and conditions."
Section 324 of the Fair Work Act sets out the limited circumstances in which an employer may reduce an employee's pay. A pay deduction may be authorised:
in writing by the employee, if the deduction is "principally for the employee's benefit"
by the employee in accordance with an enterprise agreement
under a modern award or Fair Work Commission order
under a state, territory, or Commonwealth law, or court order
What are an employee's rights if their employer proposes a pay cut?
Although an employer may propose a change in pay, an employee is not legally obliged to accept.
"If an employer unilaterally imposes a significant pay cut, the employee can assert constructive dismissal and may be eligible to pursue an unfair dismissal or other claim against the employer," the directors explain.
The Employment Rights Legal Service sets out various steps you should take before accepting a pay cut. Check the minimum rate under your award or enterprise agreement, and make sure that any pay cut your employer proposes is compliant with this rate. You may also benefit from negotiating with your employer as to whether your employment arrangements and expectations can be adjusted to reflect your pay cut – for example, by revising flexible work arrangements, working hours or key performance indicators.
"A variation to reduce remuneration requires the employee's agreement, but refusing can be a tough choice where the likely alternative may be the employer instead looking to reduce headcount, and exit employees due to redundancy," Peterson, Jonathan Wright, and Jane Wright say.
"Importantly, all employees are protected from being treated adversely because they are entitled to benefits under a workplace instrument."
Can changing an employee's pay amount to a variation of contract?
As reported in HRD Australia, various cases have prompted consideration as to whether reducing an employee's pay constitutes a variation of contract.
In Daniel Wegener v The Trustee for Cottesloe Hotel Trust and The Trustee for Richmond Equity Fund, the WA Industrial Relations Commission ruled that variation of contract occurs where original terms are altered but the "root of the contract" remains on foot.
"A variation of contractual rights and obligations is however a contract and therefore, the variation must meet the requirements of a binding contract, including the presence of consideration," the commission explained.
In this case, the commission found that the employer did not intend to change the terms of the contract in "such a fundamental way" as to constitute a variation.
How does the situation differ for different types of employees?
As with many employment-related issues, casual workers are at greater risk of a pay cut compared to permanent employees.
"Casual employees are the most vulnerable group, because of the greater scope for the business to simply stop offering work and lesser level of legal protection," the Workdynamic directors say.
As we transition to a post-COVID corporate landscape, the scope for unilateral pay cuts has been reduced. Nowadays, an employer can generally propose, but not force, a reduction in remuneration. However, although employees are well within their rights to refuse a pay cut, the alternative of redundancy may, in some cases, be too great a risk to ignore.