MinterEllison and Holding Redlich break down the factors in pursuing an unfair dismissal claim in Australia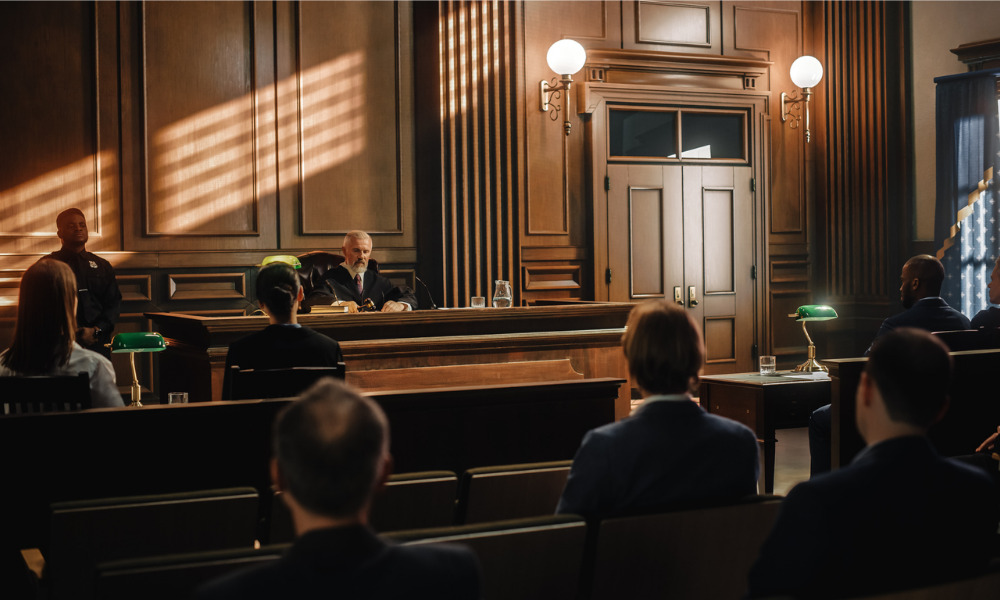 COVID-19 has brought the issue of unfair dismissal into the limelight over the past couple of years as many companies responded to the pandemic by taking cost-cutting measures that included pay cuts, layoffs and furloughs. However, what constitutes unfair dismissal in Australia, and is it worth it for employees to pursue such claims?
We invite two experts from leading firms Holding Redlich and MinterEllison to share some important information to consider before pursuing an unfair dismissal claim.
What is considered unfair dismissal?
Under the Fair Work Act 2009, unfair dismissal refers to when a worker's employment is terminated in a way that is considered by the Fair Work Commission to be "harsh, unjust or unreasonable". According to the Fair Work Commission, a decision may be "harsh" if it is an extreme or disproportionate response; "unjust" if the employee is not guilty of the alleged behaviour; or "unreasonable" if there is no evidence to support the employee's dismissal.
When it comes to unfair dismissals, the commission takes several issues into account:
whether there was a valid reason for the dismissal surrounding the employee's capacity or conduct
whether the employee was notified of the reason and provided an opportunity to respond
whether the employee was unreasonably refused a support person during dismissal meetings
other matters the commission considers relevant, such as the employee's personal circumstances
According to Holding Redlich partner Andrew Klein, a redundancy that is not found to be genuine is also considered an unfair dismissal.
"A position will only be genuinely redundant if the employer no longer requires the job (i.e., the particular collection of duties, functions and responsibilities) to be performed by anyone," Klein tells Australasian Lawyer. "Importantly, it is also, more often than not, a requirement for a redundancy to be genuine that the relevant employee and, if applicable, their representatives, are consulted before a final decision regarding a redundancy is made."
As part of the redundancy process, employers are also obliged to consider whether the worker can be redeployed to another role.
Who can apply for unfair dismissal?
To apply for an unfair dismissal remedy, you must have been employed at the organisation in question for the minimum employment period.
"For those employed by a small business of 15 employees or less, this minimum period is 12 months, and includes casual workers who regularly work. For other employees, the minimum period is 6 months," Klein explains.
Secondly, your employment must be covered by a modern award or enterprise agreement. Finally, your remuneration must be less than the "high-income threshold". According to the Fair Work Commission, the high-income threshold is $158,500 as of 1 July 2021.
What happens when you claim unfair dismissal?
The first step in claiming unfair dismissal is completing Form F2, which requests core information, such as contact details and information specific to your employment. The form is provided on the Fair Work Commission's website.
An employer can then file a response when the claim is filed and served in order to explain its side.
"The employer should file an 'employer response' explaining why the particular dismissal was not harsh, unjust or unreasonable having regard to the criteria in the Fair Work Act," MinterEllison special counsel Toby Walthall tells Australasian Lawyer. "A conciliation (via telephone) then takes place to give the parties an opportunity to resolve the matter before a hearing."
During the conference, the conciliator attempts to help the employer and employee find a resolution that satisfies both parties. If an agreement is reached, it is generally formalised in a deed, which may include a clause for each party to refrain from actions like disclosing confidential information. In the event an agreement is not reached during conciliation, the matter is listed for a formal hearing before the Fair Work Commission.
"If the matter does not resolve, it is allocated to a commission member who issues directions for the exchange of evidence and submissions," Walthall says. "A hearing is then held where all parties have the opportunity to make their case after which the member will make their decision (often in writing at a later time)."
Why is it hard to win an unfair dismissal claim?
According to an article published by Employer Advisors, less than 1% of all unfair dismissal claims result in a formal judgment against the employer. Given that most unfair dismissals are settled during conciliation, statistics regarding the results of formal hearings are misleading, Klein explains.
"It is worth noting however, that onus is on the employee who brings an unfair dismissal claim to demonstrate that his or her dismissal was harsh, unjust or unreasonable," Klein says, adding that the employee "therefore ostensibly has the more difficult task" of how to prove an unfair dismissal occurred.
However, the process is not without its challenges for employers. Walthall says a trap that many employers fall into is dismissing an employee too quickly.
"Even in the most serious cases of misconduct, a failure to provide an employee a chance to respond before termination will weigh against the employer. Employers should ensure they provide a full explanation of the reasons for the dismissal, including the process which was followed. In most cases the ultimate decision maker should give evidence even if the recommendation was made by another staff member," Walthall explains.
Evidence that will help your lawyer with unfair dismissal
In the event of a hearing, you must show proof that you were dismissed from your place of employment and that you did not resign. Helpful evidence includes a termination letter or a written statement of the events that led to your dismissal.
Further, to ensure your remuneration is below the high-income threshold, you should collate recent payslips and/or your employment agreement to show proof of your salary. An employment agreement may also be used as evidence that you were employed for the minimum employment period.
If you feel you have been harshly, unjustly or unreasonably dismissed, you may be entitled to a remedy for unfair dismissal. To maximise your chances of success, you should have a keen understanding of the formal process and challenges involved in bringing a claim before the Fair Work Commission.