The nomination period closes next Friday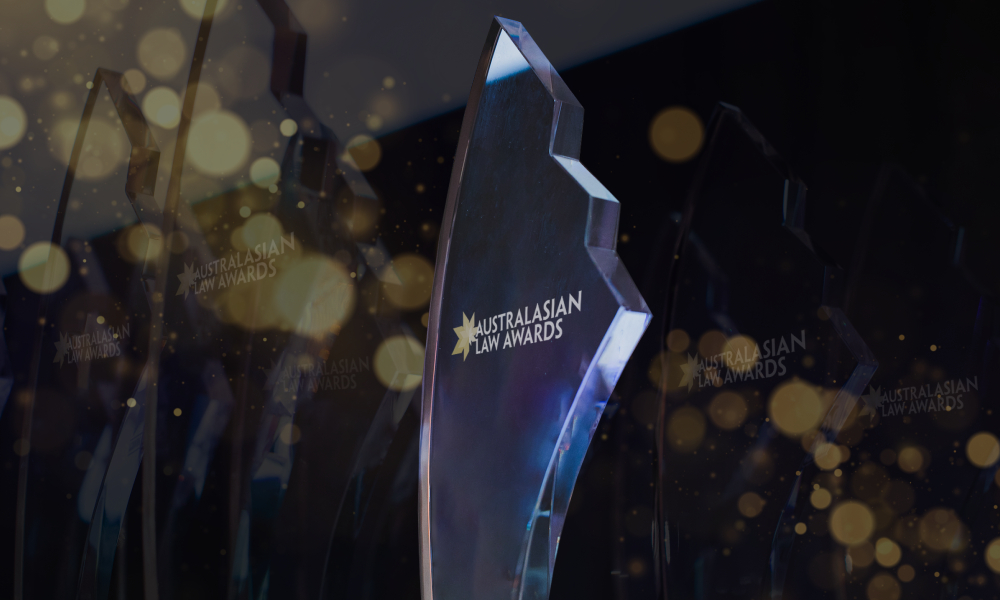 The clock is ticking, and those who are looking to submit nominations to the 2021 Australasian Law Awards are quickly running out of the time as the window closes next Friday.
The awards crown the best and the brightest in the Australasian legal profession, recognising the achievement of firms, individual lawyers and in-house legal teams in more than 30 categories.
"The Australasian Law Awards celebrate excellence in legal practice and are an important opportunity to not only recognise the industry's top talent but also those firms and individuals who have made a significant contribution to the law and the community around them," 2020 award-winning firm Gilbert + Tobin said.
The firm won three awards at last year's event – an achievement the firm said reflected "what was a very successful year for our firm and the hard work and expertise of our many talented people who continued to deliver exceptional results for our clients despite the challenges of the pandemic."
Two-time award winner Clarendon Lawyers described the Australasian Law Awards as "an institution."
"We were absolutely delighted to win the Australian Boutique Law Firm of the Year Award in 2020 for the second year in a row. The award gave the whole team a massive lift. It was wonderful to receive independent recognition for our team's incredibly hard work and dedication to our clients' matters and our leading position in the market," lawyer Ashlee Maywald said.
The 2021 Australasian Law Awards will be held virtually for the first time in its history on 17 June. Award winners and finalists will be announced on the Australasian Lawyer website and newsletter; they will also receive opportunities to be profiled in the publication's thought-leadership content and to be involved in industry events throughout the year.
The full list of award categories and criteria can be found here; more details on the nomination and judging processes can be found here.