Claire Gomo talks getting promoted while pregnant and being able to produce quality output while working from home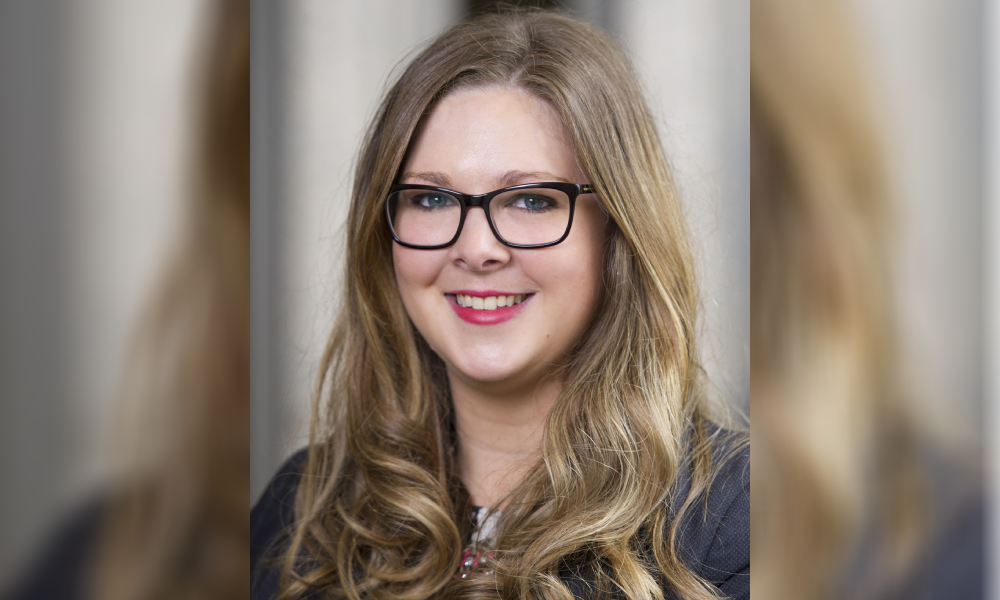 Variety is the spice of life, and the many facets of insurance law are what keep Claire Gomo burning bright as a senior associate on Clayton Utz's commercial litigation team.
It took only a week of working in contract law to steer this power mum from international relations to commercial law, and today, she has risen up the ranks in the firm's Melbourne office while pregnant with her third child and while being a champion of several internal groups focusing on diversity and inclusion.
In this interview, Gomo also talks about producing quality output while working at home, the many insurance issues arising from the COVID-19 pandemic and her interest in the outcome of the Financial Services Royal Commission.
What made you choose a career in law?
I initially enrolled in a law degree because I wanted to work in foreign affairs/international relations and I thought it would complement my arts degree. However, after my first week of contract law I was hooked, and knew I wanted to be a commercial lawyer.
What do you love most about your job?
I really enjoy the variety of work. I like the mixture of front-end advisory insurance work as well as acting for policyholders against insurers in disputed claims litigation. I also love that the world of insurance is so factually diverse. One day I am advising on the response of a particular insurance policy to a misfiring of an explosive in a goldmine in the middle of the Democratic Republic of the Congo, and the next, I am assisting an Australian drinks manufacturer litigate a disputed claim under its product-recall insurance policy.
What is going on at the firm? Are there any new programs and initiatives that you're particularly interested in?
I am particularly proud of Clayton Utz's focus on diversity and inclusion. Over the past few years it has been great to see an increasing focus on the need for a diverse, inclusive culture that has evolved beyond a focus on gender equality. The firm is interested in diversity in all its forms, and I am a member of the cultural diversity interest group, the flexibility advisory group and the professional parents group.
What has been your proudest accomplishment in the last year or so?
My professional highlight in the last year is my promotion to senior associate, whilst pregnant with my third child.
What should the profession and law firms focus more on?
I think the fact that most lawyers have been working from home recently indicates that it really is possible to work remotely and for the work product to still be of the same high standard. I hope that when the dust settles and things begin to return to normal in a post-COVID-19 world, a real conversation around remote working is had and that it will become the new normal, for those who want or need it.
What has been the biggest challenge you and your practice have faced amid the pandemic?
We have already advised a number of clients on insurance coverage issues arising out of COVID-19, in particular whether they have coverage for business interruption losses. However, going forward I believe that disputes regarding "trend of business clauses" will arise. I think it is possible that insureds, such as the owners of non-essential businesses, with current business interruption claims in progress, may be met with reduced assessments of their loss of gross profit. Insurers may try to argue that their businesses stopped being interrupted by the initial cause of the loss that pre-dated COVID-19, such as a flood or fire, as the business was effectively shut down anyway due to COVID-19. I think this causation issue could be a real challenge for some of our clients in the short to medium term.
What are you looking forward to the most in the coming year?
I am interested to see how the increased scrutiny of boards and directors following the Financial Services Royal Commission will continue to play out, in particular with respect to disputed claims under directors and officers insurance and the ability of directors to access reasonably priced cover.