Andrew Truswell also talks Nelson Mandela's dress sense and jokes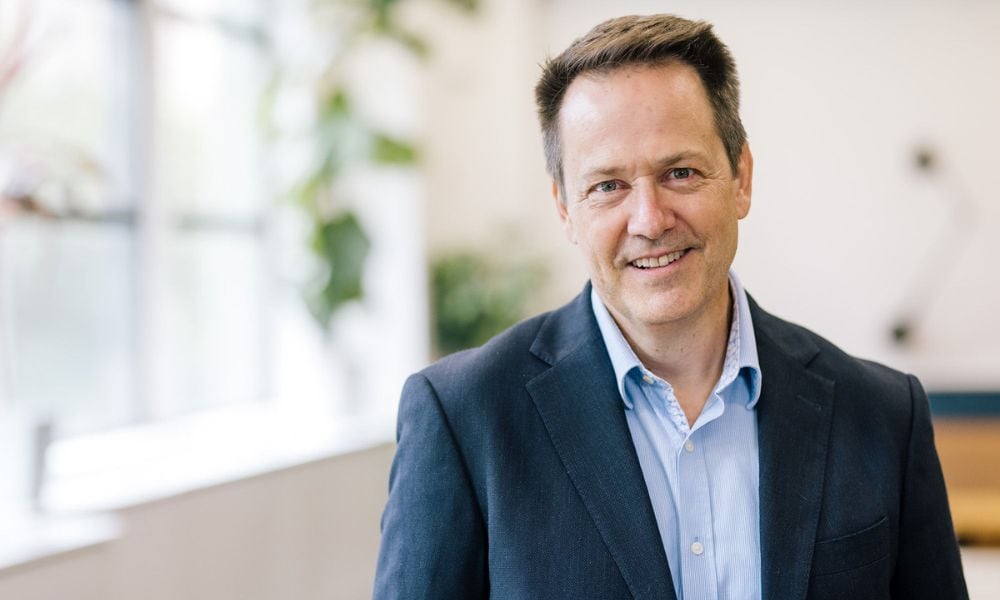 A career in law was not Andrew Truswell's first choice. He wanted to go into architecture, but was dissuaded by his parents' advice. However, his love of architecture is such that he keeps it in his approach to tech law.
Truswell has concentrated his practice where aviation and tech law converge, focusing on data (privacy and cyber), information technology (cloud, SaaS, infrastructure, outsourcing and IP), and insurance (aviation, PI and cyber). He also gleaned a wealth of in-house experience in stints with IBM, Hewlett-Packard, Qatar Airways and Amadeus. In February, Biztech Lawyers appointed him to lead its aviation tech law offering.
In this interview, Truswell talks viewing tech law from an architect's perspective, working in the tourism and travel sector during the pandemic and Nelson Mandela's dress sense.
What made you choose a career in law, and what's your favourite part of the job?
The decision to be a lawyer was a second choice after my parents advised against architecture. The decision to be a tech lawyer was definitely a conscious choice after spending my early years in law firms. Actually, I approach technology law as an architect. It's about building blocks - foundation, structure and utility.
The legal approach must take into account the function of the technology at the heart of the deal, and the contractual terms build on existing legal structures to provide an outcome that addresses risks in a way that's practical and useful.
What is going on at the organisation? Are there any new programs and initiatives that you're particularly interested in?
Biztech Lawyers is not a bricks-and-mortar firm in a glass tower with an art collection – not that there's anything wrong with beautiful paintings. We are enmeshed in and fascinated by the most up-to-date tech for ourselves and our clients alike. The world has changed during the pandemic, and it has escalated a global take up of tech solutions that would otherwise have taken many more years to bring about. These changes in the tech landscape are permanent. At Biztech Lawyers we are here to help our clients navigate the risk implications of this new landscape of data, cloud, security and cyber.
What tech-related initiatives adopted by the organisation, if any, are you most excited about?
At Biztech Lawyers, we are keen to try new things. We are always looking to find solutions to improve efficiency and communication in the firm. The initiatives that are the most exciting are those that are most useful, most intuitive, including how we can collaborate using tech with clients and the folks we negotiate with. This is a dynamic space, so we keep a close eye on it.
What has been your proudest accomplishment in the last year or so? Or what's the biggest lesson you learned in the past year and what advice can you give fellow lawyers about it?
The pandemic had a devastating effect on so many industries, not least the tourism and travel sector. At Qatar Airways, despite the headwinds, I worked with highly skilled tech teams taking huge strides to reboot critical technology underpinning the airline.
I guess looking ahead we should all do our best to find the best path forward in the new landscape that's been brought about by the pandemic.
What should the profession focus more on?
Most of my legal career has been spent in-house. As a lawyer who has instructed other lawyers more than receiving instructions, I guess the focus remains on providing a service that addresses the commercial needs of the individual and organisation giving those instructions. These are never static, and the focus more than ever, should be on the value that comes from being practical.
What are the challenges you expect in your practice, and in the business of law in general, going forward? What challenges are particularly pressing in the country's legal industry?
No business large or small can be truly competitive without addressing tech. At Biztech Lawyers, we can help explore those building blocks and work together to provide post-pandemic practical intuitive solutions
What are you looking forward to the most in the coming year?
I'm looking forward to being practical, adapting to this new landscape. We are working on some significant transactions where this approach is proving to be critical.
If you were given an opportunity to spend a day with anyone (living or dead), who would it be and why?
I think the universe is an ocean, and earth is a boat. My heroes are those who have dedicated their lives to rights and freedoms for all, whilst leaving their egos out of the picture. There are many I'd like to spend a day with, but being born in South Africa, I'll pick Nelson Mandela, not least because of his dress sense and jokes.