Anthony Bekker once ditched the law completely, but has since come full circle in his career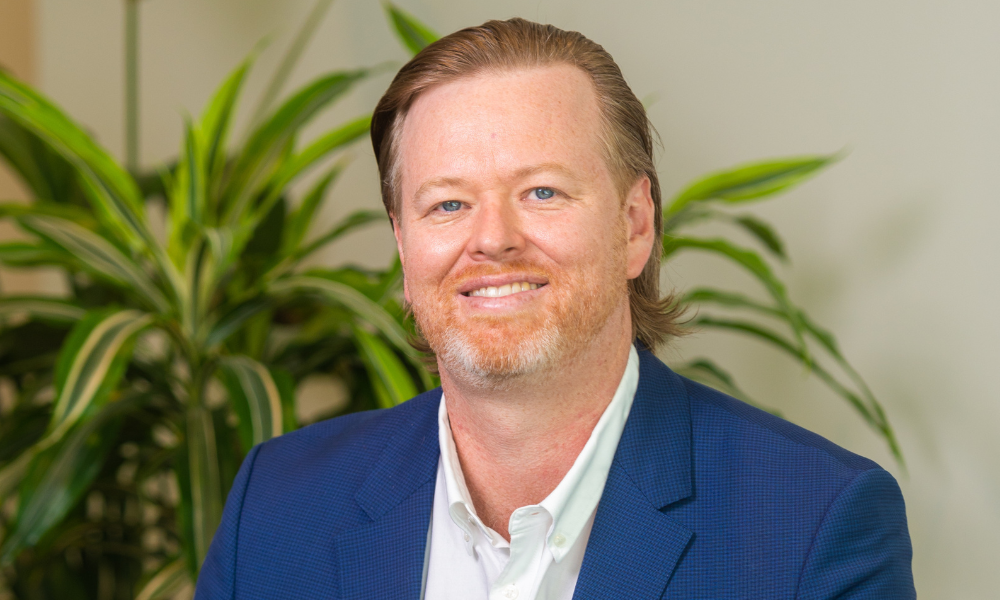 Anthony Bekker should have been a priest, according to his high school psychometric test. And for a time, it seemed like law wasn't the path for him.
Bekker left law completely, obtained his MBA and became a strategy consultant for a few years before he finally found his way back to the legal profession. After a stint as GC and operations head at a startup, he has since returned to private practice, and today, he is the founder and APAC managing director of Biztech Lawyers.
In this interview, Bekker talks pioneering the "mini multinational: international law firm" concept, calling out injustice, and defending Terminator's Skynet.
What made you choose a career in law?
I've always been interested in the law and how it can be used to help people navigate complex situations. I also enjoy problem-solving and critical thinking, which are essential skills in the legal profession.
At Biztech Lawyers, we have the added bonus of working with innovative growth companies in the technology space. There's always lots to learn from very smart entrepreneurs doing amazing things. The novelty sometimes presents its own set of unique legal challenges. It's a constantly evolving field, and I find that very exciting.
Full disclosure – at one point I got out of law altogether, did an MBA, a number of years of strategy consulting, then found my way as GC and head of operations at a startup. So I've come full circle back into private practice. The fluidity of being able to dive into and out of those things has been the most rewarding part.
Funnily enough, when I did a psychometric test at high school, the number one result for my future career was 'priest' – law was #2. Who knows what 'could have been', or what is next.
What's your favourite part of the job?
We work with some of the most amazing technological disruptors in the world. The best part of the job is working alongside them to help them solve big problems. And we're simultaneously building a "mini multinational: international law firm unlike any other, which is as rewarding as it is challenging.
Recently a client and mentor shared with me a thought-provoking statement: "Building a business is never easy. Building a successful business is even harder". The words really resonated with me. Entrepreneurs, like our clients, deserve to be served by a law firm that has faced, and succeeded at, dealing with the same growth challenges and problems they do every day. We definitely don't take their success, or ours, for granted.
What is going on at the organisation? Are there any new programs and initiatives that you're particularly interested in?
Apart from our recent entry into the UK market, the big news for us is that we have partnered with an American litigation boutique, Invenio LLP. This means our current and future clients will be able to leverage deep legal and advisory expertise in US dispute resolution and litigation finance, and experience in capability in private equity and alternative assets such as aviation technology.
This kind of work is incredibly technical and requires specialist understanding, and our Invenio relationship is in line with our value of ensuring we're not waving goodbye to our clients at the border. Entrepreneurs, like our clients, deserve to be served by a law firm that understands their unique challenges and provides tailored solutions to help them succeed.
What tech-related initiatives adopted by the organisation, if any, are you most excited about?
As a startup-like law firm, we use the same communication and document management applications as our clients. I'm particularly excited about how this shifts the tone and speed of the relationship, allowing us to be embedded in our clients' businesses, understand what makes them tick, and see their thinking shift in real-time.
This means our advice can evolve as quickly as our clients need, enabling them to achieve their strategic goals faster. Entrepreneurs, like our clients, need a law firm that can keep up with their fast-paced and ever-changing business environment.
What should the profession focus more on?
Embracing technology is one of the biggest issues our industry needs to focus on. Like any industry, law firms are exposed to technological disruption. Anyone that fails to embrace those disruptions is leaving themselves vulnerable to being left behind. We definitely don't take our success, or our clients' success, for granted and continuously work to improve our services to meet their needs.
Given how good AI already is; I think it is inevitable that there will be a shake out of the more routine areas of the profession. To stay ahead, lawyers will need to focus on relationships, people skills and more complex work.
On the pro-bono side — lawyers should continue to focus on the injustices perpetrated by governments in our name, and call them out. From robo-debt to the treatment of First Nations people to arbitrary indefinite detention of stateless persons - it seems we can't assume policy-making or execution in this country is necessarily sensible, just or fair. Between an abundance of work, family and personal commitments - we all need to build in some time for advocacy, discussion and taking action where we can.
What are the challenges you expect in your practice, and in the business of law in general, going forward? What challenges are particularly pressing in the country's legal industry?
While this isn't a problem for Biztech Lawyers, the legal industry is still grappling with how to engage with younger employees in a post-COVID environment. Young lawyers want clarity on how to do their jobs and what their future looks like.
At Biztech Lawyers, we give our young professionals responsibility and flexibility, and opportunities to learn. As long as your clients and colleagues think you're doing a kick-arse job, then keep doing it the way you're doing it. Entrepreneurs need a law firm that values and supports its team members to provide the best possible service.
What are you looking forward to the most in the coming year?
I'm looking forward to the growth and further development of our presence in the US and UK. We're looking to grow our practices there by finding amazing talent who are energised by the sort of work we do and who 'get it'.
Our recent expansion into these markets marks an exciting chapter in our journey to become an agile global firm which adopts the best characteristics of our nimble, venturous clients.
If you had to defend a fictional antagonist/villain in court, who would you pick, and why?
Skynet — the AI network from the Terminator movies. ChatGPT has brought up a lot of the well-worn fear that robots are going to take over the world. I'm trying to imagine a scenario in which Skynet is defeated, but the last digital detritus has been recovered and charged with trying to eliminate humanity. It wouldn't be a popular client to take on, but it'd sure be interesting.