Leaders say that a recent article critical of judicial officials on the George Pell case is "wrong and reprehensible"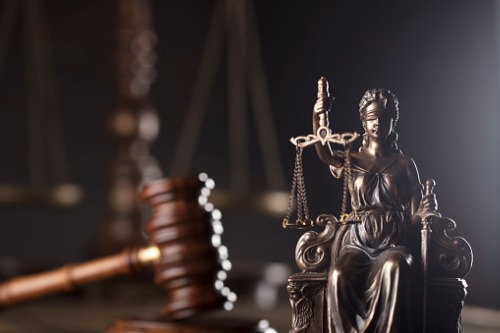 Leaders of the legal profession have come together to condemn a recent article published in Quadrant Magazine that's critical of the judicial officers involved in the George Pell case.
In an article titled "George Pell and the SJW Fembots," Paul Collits argued that the case against Pell was in part impelled by feminists that include former Prime Minister Julia Gillard, solicitor Vivian Waller, and magistrate Belinda Wallington.
Collits, an entrepreneur, adviser, and former Australian Conservatives candidate, was similarly critical of Supreme Court of Victoria Chief Justice Anne Ferguson. He wrote that Ferguson's judgment on the Pell appeal is "almost unbelievable." He also described Ferguson as "childless," a "career contracts solicitor," and "married to another Victorian Supreme Court judge."
"Ferguson's willingness to believe everything the complainant claimed, plus her scepticism at all manner of exculpatory evidence, reeks of the legal #MeTooism now embedded in the Victorian justice system. Her judgment on the appeal hammers even more nails into the coffin of justice for those accused of sexual offences," he wrote.
Jennifer Batrouney QC, president of the Australian Bar Association, and Dr Matt Collins AM QC, president of the Victorian Bar, said that the article is a "baseless attack" on Ferguson and the judiciary.
"Justice Ferguson is an outstanding jurist and leader of the highest integrity. Any implication that her honour would bring political or other extraneous matters to bear when discharging her judicial obligations is wrong and reprehensible," Batrouney said.
Collins said that the country is fortunate to have an upstanding judiciary.
"Australia is fortunate to have an independent and incorruptible judiciary of the highest calibre. Criticism of the decisions made by judges is one thing, but this article is nothing more than a bizarre conspiracy theory that betrays a profound ignorance of the operation of the criminal justice system," he said.
Ferguson and Chris Maxwell, president of the Court of Appeal, rejected Pell's appeal in August, finding that the jury's verdict was not unreasonable, which was the primary ground for the appeal. The panel of three, which included Justice Mark Weinberg, who dissented on the unreasonable-verdict finding, rejected that there were errors in the way the trial was conducted.
A jury in December 2018 unanimously found Pell guilty of five sexual offences against underage boys while he was archbishop of Melbourne in the 1990s. The offences included sexual penetration of a child under 16. In March, Pell was sentenced to a six-year jail term.