The prominent silk says he did not intent to minimise victims' suffering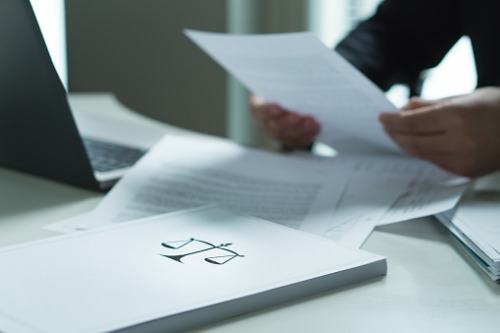 Robert Richter QC, the prominent Melbourne-based barrister representing embattled Cardinal George Pell, has apologised for his comments that have sparked outrage.
The silk said in a statement sent to Australasian Lawyer that he realises why his choice of phrase, which he described as "terrible," greatly offended many. He offered his sincerest apologies to those hurt or offended by the comments.
He said he spent a sleepless night reflecting on his choice of words during Pell's plea hearing on Wednesday and that he did not intend to minimise victims' suffering.
Richter provoked immediate and widespread anger after he said in submissions to Victorian County Court Chief Judge Peter Kidd that Pell's offences were "no more than a plain vanilla sexual penetration case where the child is not volunteering or actively participating."
The judge said that he considered the offending to be "callous," "brazen," and "with an element of brutality."
The following is Richter's apology in full:
"After spending a sleepless night reflecting upon the terrible choice of a phrase I used in court during the course of a long and stressful process, I offer my sincerest apologies to all who were hurt or offended by it. No offence was intended.
It was not intended to evade the seriousness of what had been done.
The seriousness of the crime was acknowledged at the outset by the concession that it merited imprisonment. In seeking to mitigate sentence I used a wholly inappropriate phrase for which I apologise profusely to all who interpreted it in a way it was never intended: it was in no way meant to belittle or minimise the suffering and hurt of victims of sex abuse, and in retrospect I can see why it caused great offence to many.
I hope my apology is accepted as sincerely as it is meant and I will never repeat such carelessness in my choice of words which might offend."
In December, a jury found Pell guilty of abusing two 13-year-old boys in 1996, when he was archbishop of Melbourne. He was unanimously convicted of one charge of sexually penetrating a child under 16, as well as four counts of committing an indecent act on a child under 16. Details of the case have not been divulged until Wednesday due to legal reasons.
Pell, the most senior Catholic figure to ever be convicted of child sexual abuse, was taken into custody on Wednesday and will be sentenced on 13 March.