The deal is "is not a well-worn path in the Australian and US markets," the firm says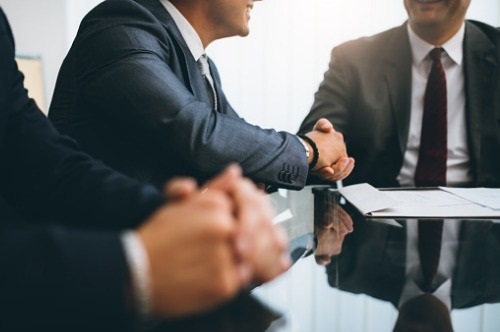 DLA Piper has helped seal the deal on a $585m cross-border merger in the fintech sector.
The global law firm advised ASX-listed US fintech company Credible Labs on its proposed merger with NASDAQ-listed Fox Corporation.
"A US-style merger of this kind involving a US domiciled ASX-listed counterparty is not a well-worn path in the Australian and US markets. The multi-jurisdictional nature of the deal involved DLA Piper offices across the US and Australia," DLA Piper said.
The transaction is another example of the firm's capability in executing complex market-leading global M&A and capital markets transactions, particularly in the technology sector, it said.
The DLA Piper team was led in Australia by David Ryan, head of corporate in Sydney, and Elliott Cheung, senior associate. Christopher P. Giordano, New York corporate group co-chair, partner Jon Venick, headed the firm's team in the US.
Senior consultant James Philips, partner Martin Jamieson, special counsel Kelly Morrison, and solicitor Jake Thornton in Australia also provided expert advice. In the US, associate Carina Meleca and foreign legal consultant Rube Uthayakumar also worked on the deal.
DLA Piper said that a cross-border tax team also played a key role, led in Australia by partner Eddie Ahn and senior associate and Jun Au; and in the US by partners Anil Kalia and Drew M. Young.
"Having supported Credible on its IPO and ASX-listing in 2017 and on its listed company journey since then, we are delighted to work with them again on another transformative milestone in their impressive history. With one of the most active technology practices globally and our strong recent track record, this deal highlights DLA Piper's ability to leverage our global presence to seamlessly execute complex cross-border transactions," Ryan said.