Nine lawyers join the firm's partnership effective 1 July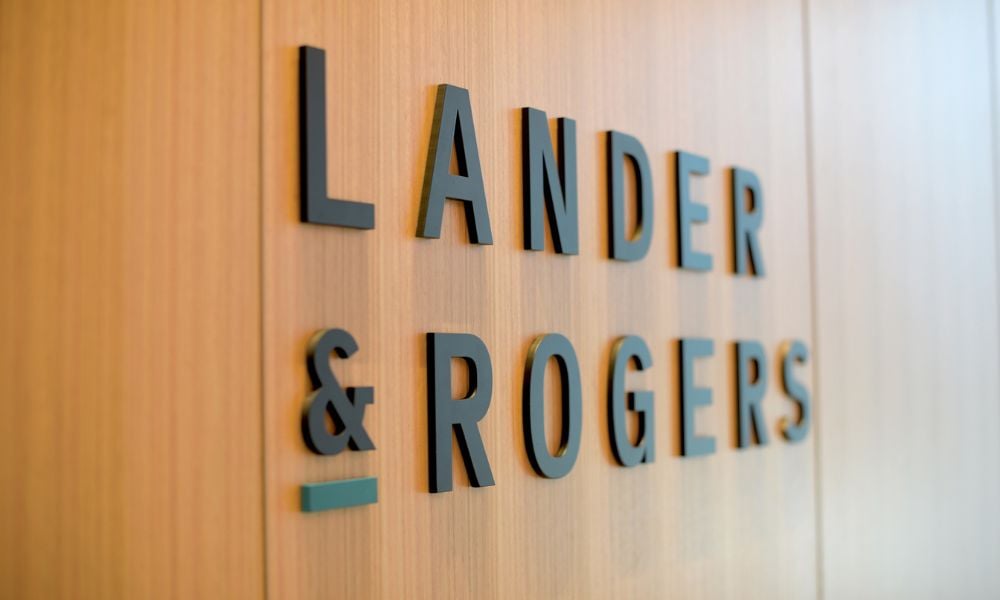 A total of 35 lawyers take on new roles following Lander & Rogers' latest promotions cycle.
As of 1 July, the firm expands its partnership ranks by 9, while the number of special counsel is inflated by 12. Meanwhile, 14 will become senior associates.
"The role of lawyers is changing alongside the growing complexity of commercial, regulatory and compliance imperatives facing organisations and individuals. Today's practitioners must have greater breadth and depth of expertise than ever before, and keep pace with developments in innovative legal and business practice, such as in privacy, cyber security risk and legal process automation and artificial intelligence", CEP Genevieve Collins said.
Not only do the promotions beef up the firm's leadership, it also highlights Lander & Rogers' commitment to gender balance. With the new additions, the partnership will become 48% female.
The new partners are as follows:
Nicola Mooney – compensation law
David Tink – corporate
Claire Walczak – family and relationship law
Charlotte Adol - insurance law and litigation
Judy Truong - insurance law and litigation
Mylinh L'Estrange – insurance law and litigation
Cameron Hannebery – workplace relations and safety
James Hill - real estate and projects
Rohan Dias – real estate and projects
Collins pointed out that many of the newly minted partners have played key roles in transformation projects and new product development.
"Examples include digitisation of client onboarding, real-time access and reporting, contract automation and automated due diligence, with our new partners driving delivery efficiencies and reducing risk exposure for our clients", she said.