The round, which includes 13 other senior promotions, is the firm's largest promotions round yet in Australia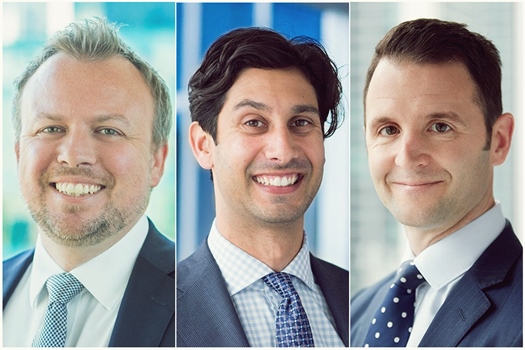 Wotton + Kearney (W+K) has announced its largest promotions round yet in Australia.
The firm has welcomed three to its partnership and appointed 13 lawyers to senior roles. The newest partners are Kieran Doyle in Sydney and Aisha Lala and Jonathan Maher in Melbourne.
"These partner promotions strengthen the firm's cyber, property damage, marine, and healthcare professional liability client offering. It also takes the firm's partnership to 37 with more than 230 team members across offices in Sydney, Melbourne, Brisbane, Perth, Auckland, and Wellington," W+K said.
Doyle is a commercial focused lawyer known for his expertise in cyber and privacy risk. With a strong industry profile, he is regularly invited by clients and insurance industry organisations in Australia, New Zealand, and the UK to present on cyber trends, the firm said. He advises on complex cyber-coverage and financial lines coverage, as well as complex D&O, management liability, and professional indemnity.
Lala is a specialist in both simple and complex property damage, first-party property, subrogation, and class actions, the firm said. Lala, who the firm said will be responsible for driving the firm's marine practice, is experienced in managing claims for the domestic and international insurers of shipping and logistic operations.
Maher, who has a strong focus on relationship development, strengthens the firm's general liability, consumer law, and product and healthcare professional liability offering. He advises insurers and self-insured manufacturers in Australia, the UK, and the US.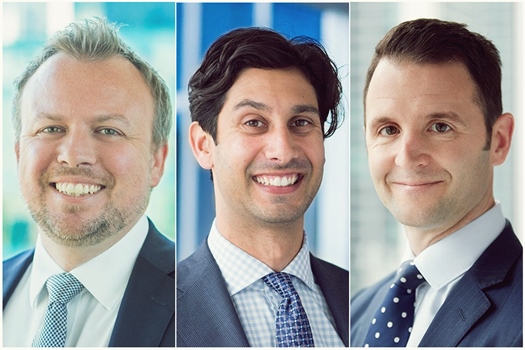 Kieran Doyle, Aisha Lala, and Jonathan Maher
The firm's other newly promoted lawyers are:
Sydney
Charu Stevenson, special counsel
Judy Truong, special counsel,
Tara Weinman, special counsel
Dearne Wellington, special counsel
Pippa Austin, senior associate
John Deegan, senior associate
David Frew, senior associate
Chris Marangou, senior associate
Melbourne
Yen Seah, special counsel
Adrian Lee, senior associate
Rasha Rushdy, senior associate
Brisbane
Cassandra Wills, special counsel
Manja Lalovic, senior associate
"I congratulate Kieran, Aisha and Jonathan on their well-deserved promotions. They have displayed all of the characteristics we value, including helping insurers and their customers solve their biggest challenges, having deep knowledge of the insurance industry and working collaboratively within our team," said David Kearney, chief executive partner. "I also congratulate our 13 new special counsel and senior associates who are helping us shape the future of insurance law. As a firm that values diversity and inclusion, it's pleasing to see women representing 56% of our senior promotions."