Announcement is marred with controversy, given Semilota's role as attorney general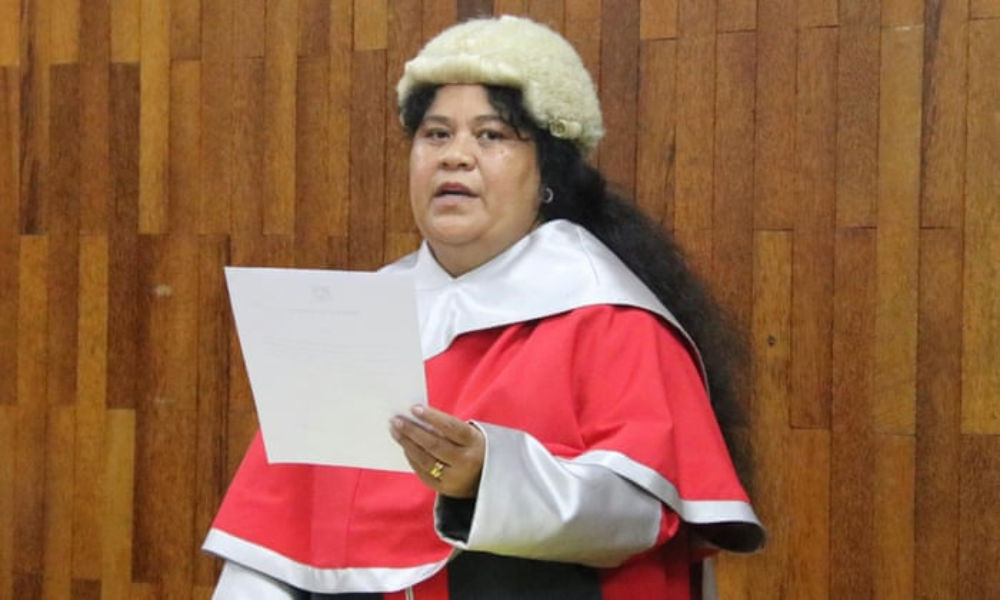 The Kiribati government has appointed attorney general Tetiro Semilota as acting chief justice, taking her oath in front of President Taneti Maamau on Friday.
Semilota is the first I-Kiribati and woman to be appointed to the position. Her post was confirmed from Maamau's post on Facebook, reaffirming the government's commitment to uphold the rule of law. However, it remains unclear whether Semilota had resigned her position as attorney general.
Since early September, Kiribati has been without any judges serving on its superior courts. The government has been entangled in a constitutional crisis for the past two years, which had resulted in the suspension of all judges in the Court of Appeal in September.
In 2020, the government barred High Court Judge David Lambourne from flying back to Kiribati unless he signs a contract that limits his term at three years – a move that Chief Justice Bill Hastings declared as unconstitutional. Under the Kiribati constitution, a judge of the High Court can only be removed from office "for inability to discharge the functions of his office or for misbehaviour."
The president was also behind the appointment of the chief justice, acting on the advice of his cabinet.
According to The Guardian, the country's two primary development partners – Australia and New Zealand – have chosen to remain quiet during the constitutional crisis. However, several legal agencies and law councils have since condemned the Kiribati government's suspension of Lambourne and Hastings without due process.
United Nations special rapporteur Diego García-Sayán has raised concerns over the separation of powers in Kiribati, especially given the conflict of interest that comes with Semilota's role as attorney general. He also told the Kiribati government that her appointment "will do little" to solve the country's backlog in cases.
"I urge authorities in Kiribati to ensure the independence of the judiciary and the tenure of judges," García-Sayán said in August.