Rosa McPhee is excited by the ever-changing construction and infrastructure sector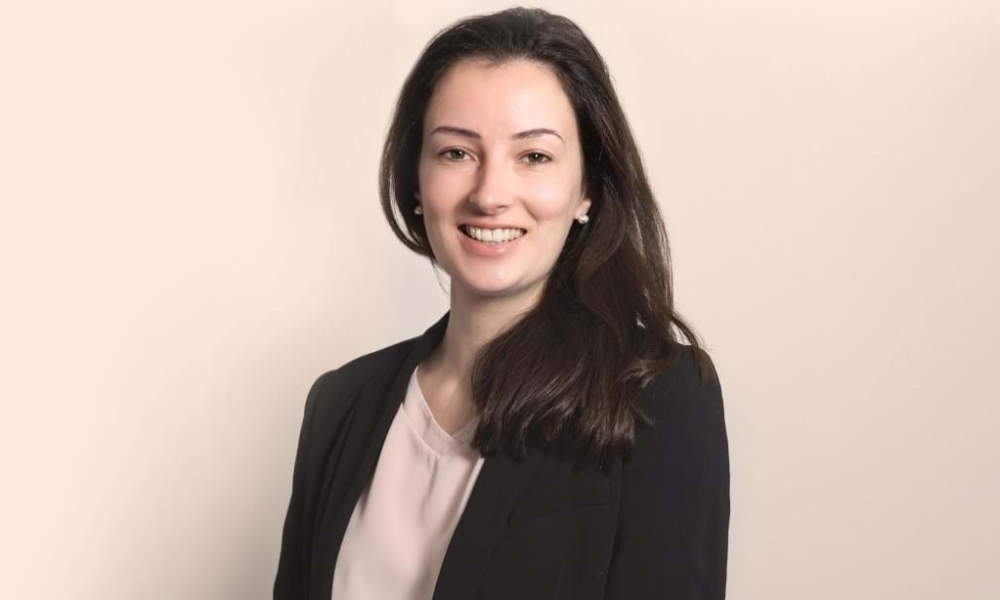 What was once a knack for English and debate has led Rosa McPhee into the role of senior associate for the property and construction practice at Chapman Tripp. Now, she stays for the impact her work has on people's lives, the economy and the future of New Zealand.
In every project, McPhee is enthusiastic, with her most recent career highlight working with Mercury in relation to its various geothermal, hydroelectricity and wind generation sites. Beyond her main line of work, she is also a member of the Property Council New Zealand, the Society of Construction Law and Infrastructure New Zealand.
In this interview, McPhee talks about how automation technology enables clients to move forward, her favourite pro bono projects and moving into a new Chapman Tripp office in Wellington.
What made you choose a career in law, and what's your favourite part of the job?
I chose to study law for the same reasons a lot of high schoolers choose law – because I was good at English and a bit argumentative! I particularly like working in a sector that has such a large impact on people's lives, and on the economy and future of New Zealand more broadly. The construction and infrastructure sector is constantly changing and developing, and having the chance to be involved in major projects that will have a national impact is something I really enjoy.
What's going on at the organisation? Are there any programs and initiatives that you're particularly interested in?
There is a lot going on at Chapman Tripp at the moment, including a real focus on wellbeing. The firm is providing support in a lot of areas, including providing seminars on nutrition, financial wellbeing and managing stress, and is fostering a more open environment when it comes to things like mental health. Even in the relatively short time I have been practicing, it has been great to see the developments that the legal profession is making in recognising the importance of mental health and wellbeing.
What tech-related initiatives adopted by the organisation, if any, are you most excited about?
Chapman Tripp has really embraced flexible working, which has been enabled by our technology to work from home easily. On the client side, we have been involved in some really ground-breaking automation projects, including in the construction sector – for example, we helped the Ministry of Education automate their construction contracts, which allowed their legal team to turn their focus away from BAU contracting and to focus on more complex projects.
What has been your proudest accomplishment in the last year or so? Or what's the biggest lesson you learned in the past year and what advice can you give fellow lawyers about it?
Some of the work I have been proudest to be involved in over the last year or so has been for our pro bono clients, the Wellington City Mission and Mary Potter Hospice. We acted for Mary Potter Hospice in relation to the construction of the Mary Potter Apartments, and have also been assisting Wellington City Mission with the construction of Whakamaru – the Mission's new flagship building in Newtown, which will provide a hub for the community and will include a conference centre, community café, social supermarket, showers and laundry facilities.
What are the challenges you expect in your practice, and in the business of law in general, going forward? What challenges are particularly pressing in the country's legal industry?
The construction and infrastructure sector is facing a number of challenges at the moment, including the management of supply chains, labour shortages and the rising cost of materials. Some of these are wider challenges that are being faced by businesses across New Zealand, but they will need construction-specific solutions. The labour shortage is also affecting the legal profession, with a lot of junior lawyers taking the opportunity to travel and move overseas. While they will bring back some great experience, we will need to manage and mitigate this impact on our teams in the short term.
What are you looking forward to the most in the coming year?
In the next year, I'm looking forward to moving into our new Wellington office premises at 20 Customhouse Quay. The move to the new premises will bring more of our teams together across two floors, and the whole office is looking forward to the move. In terms of our work, I'm looking forward to getting stuck in to some major projects that are going to have a big impact on Wellington. I'm also looking forward to attending some more in person events, after a couple of years of Zoom meetings!
If you were given an opportunity to spend a day with anyone (living or dead), who would it be and why?
There are so many to choose from! I'm reading a great series at the moment set in ancient Rome, so I think that Julius Caesar would be a very interesting (although maybe dangerous) person to spend a day with. Either him or Dolly Parton.