Rachael Jones considers herself lucky to be able to work with iwi like Ngāti Whātua Ōrākei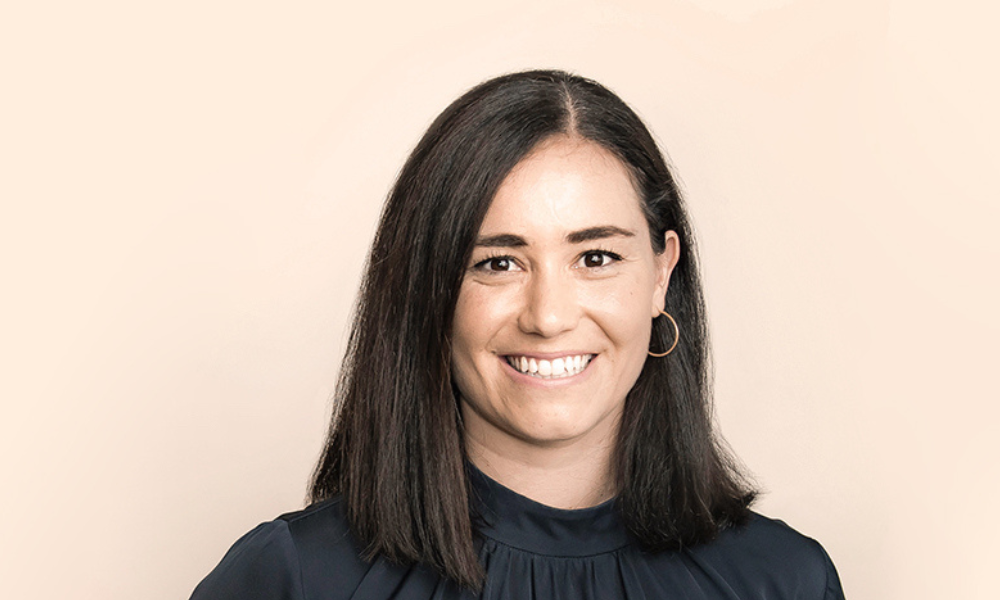 When Rachael Jones started at the University of Otago, her initial goal was to get degrees in French and politics. However, she found herself shifting to law and economics after she was drawn to the "practical problem-solving" nature of the legal profession.
Jones has since become a star on Chapman Tripp's litigation and dispute resolution team in Auckland, and joined the ranks of its senior associates last month. She has become passionate about working with iwi like Ngāti Whātua Ōrākei, which she helped guide to a victory in the High Court last year.
In this interview, Jones talks looking forward to her daughter's first word while on parental leave, the importance of tikanga Māori in the legal profession and being a fair-weather Formula 1 fan.
What made you choose a career in law, and what's your favourite part of the job?
I didn't originally intend to – I went to the University of Otago to study French and politics, but left with degrees in law and economics. It was a long time ago, but the practical problem-solving aspect of law attracted me to study and then work in the law.
I spent two years as a judges' clerk in the Wellington High Court before coming to Chapman Tripp. I was excited by CT's excellent people, reputation and interesting work. Several years later these are still what get me out of bed in the morning (and sometimes keep me up at night!).
What's going on at the organisation? Are there any programs and initiatives that you're particularly interested in?
I'm responding from home while on parental leave with my daughter Isabel – Chapman Tripp's support for parents is market leading. In addition, Chapman Tripp continues to embrace Te Ao Māori by celebrating and learning about Matariki and Te Wiki o Te Reo Māori among other things.
Our relationships with iwi such as Ngāti Whātua Ōrākei, Ngāti Kahungunu ki Wairoa and Ngāi Tahu are so special to Chapman Tripp in this regard. I count myself lucky to work with these iwi, and others, as part of Te Waka Ture our Māori legal group, led by Te Aopare Dewes.
What has been your proudest accomplishment in the last year or so? Or what's the biggest lesson you learned in the past year and what advice can you give fellow lawyers about it?
Last year, I appeared as counsel for the Ngāti Whātua Ōrākei Trust in a 12-week High Court trial which tackled the issue of the place of tikanga Māori in the law of Aotearoa. The trial was a significant milestone for our client who has engaged with the Crown about the recognition of tikanga Māori in different settings since at least 1840. This latest courtroom battle is another step on this journey, and will change the way the courts understand, interpret and apply tikanga when Māori groups seek a determination of their rights.
For me personally, the trial represented the apex of several years of work (including a trip to the Supreme Court) with Jack Hodder QC and Chapman Tripp partner Justin Graham. I was also proud to present portions of the opening submissions on behalf of Ngāti Whātua Ōrākei, and conduct cross-examination.
What should the profession focus more on?
As tikanga Māori becomes more prevalent in our legal system, all lawyers should have a foundational understanding of the core principles of tikanga. Tikanga is not only relevant to the way we navigate Te Ao Māori, it is now being woven into the fabric of our law, and therefore our legal profession. Lawyers may, at any point in time, find themselves in a situation where tikanga is present.
We should all know our hongi from our hangi by now, but how many of us know who the local mana whenua are and what is important to them? I hope that the majority of lawyers will be able to answer that question within the next few years.
What are the challenges you expect in your practice, and in the business of law in general, going forward? What challenges are particularly pressing in the country's legal industry?
As the world gets back to business, naturally younger members of the profession will want to head overseas for the classic OE. I was one of these a few years ago when I completed my LLM at Columbia Law School in New York City. The challenge for firms will be to attract that talent back to work when it's time to come home. Maintaining high calibre work will help, but so will preserving the flexible working style we have developed over the last couple of years (unless you are in court, of course).
What are you looking forward to the most in the coming year?
I'm returning to the office in November – I'm looking forward to that, but it feels a world away as I watch Isabel grow and change every day. So I am most looking forward to her first word being "mum", and nothing else.
If you were given an opportunity to spend a day with anyone (living or dead), who would it be and why?
My husband would like to know what the 12 secret herbs and spices are. But as I am now a fair-weather fan of Formula 1 racing, my choice is Guenther Steiner.