The firm also elevated two to senior associate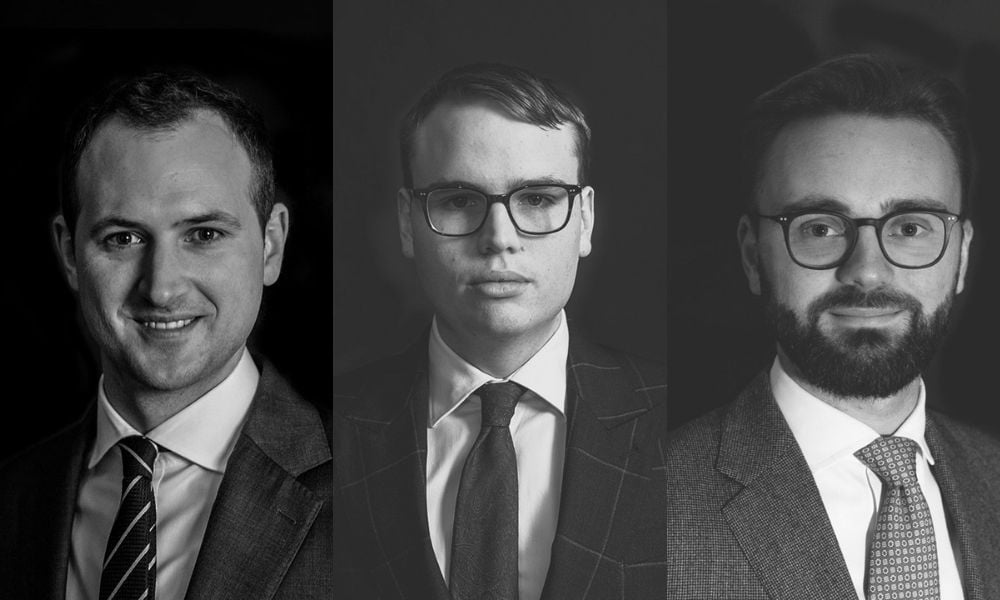 Wilson Harle has promoted senior associate Guy Tompkins to the role of partner, reported the New Zealand Law Society.
Tompkins is a highly regarded commercial litigator with expertise in contractual disputes, insurance, financial services, media and privacy law, regulatory investigations, restructuring and insolvency, and company law. He has represented clients before the District Court and the High Court.
He first joined Wilson Harle as a summer clerk and solicitor before moving to London, where he worked as a legal counsel for the Royal Bank of Scotland. In 2019, he returned to the firm as a senior associate.
Meanwhile, senior solicitors Adam Holden and Karl van der Plas were also elevated to senior associates.
Holden is a commercial litigator who joined Wilson Harle in 2017. Previously, he served as a judicial clerk at the Auckland High Court for two years.
He regularly advises clients on a wide range of civil and commercial matters, such as breach of contract, insurance, construction, competition law, complex trust disputes, professional negligence, public and regulatory matters, and cross-border lawsuits. He has appeared before the High Court, specialist tribunals and arbitration panels.
An experienced litigator, van der Plas specialises in public law, regulatory issues, and criminal matters. He has acted for clients in numerous proceedings before the Human Rights Review Tribunal, the District Court, the High Court and the Court of Appeal.
He previously worked for the Offices of the Crown Solicitor in Palmerston North and Hamilton, where he defended several regulators at all stages of proceedings and trained and prepared expert witnesses.