Law firm settles negligence claim for more than AU$5 million... gas and oil specialist rejoins old firm in its Dubai office... Eversheds reveals high retention rate... opportunity in India – if only they allowed foreign law firms... Sydney radio station could face legal action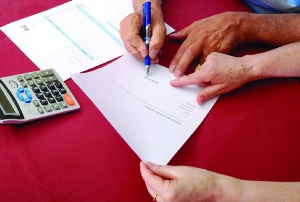 Law firm settles negligence claim for more than AU$5 million
Weil, Gotshal & Manges has settled a claim against it by a private equity firm. The professional negligence claim was brought by Bancroft which had purchased 94 per cent of a Slovakian ice cream firm but Weil had not secured voting control of the firm. The claim was for £10m (AU$ 17.8m) but is believed to have been settled out of court for around a third of that amount.
Ashurst partner rejoins her old firm
Judith Kim has left Ashursts to rejoin her old firm Allen & Overy. The gas and oil specialist was an A & O associate seven years ago but rejoins the firm as a partner in its Dubai office.
Eversheds reveals high retention rate
Eversheds has announced a trainee retention rate of 88% for 2014. A total of 51 out of the original 58 trainees will be staying on to pursue a career with the firm. Generally retention rates for the largest firms has been high this year as competition between them intensifies.
Opportunity in India... if only they allowed foreign law firms
With a huge and increasingly wealthy population India is full of opportunity – but being able to access it from outside isn't easy. The global insurance industry recently celebrated the new Indian government seeking to raise the level of foreign direct investment but so far the law profession is still frozen out. As well as the opportunity for M&A activity as more global players seek to enter a market place of over one billion people, the Times of India has highlighted another area that could benefit from foreign law firms in an article this week; emigration. Rich Indians are looking to take advantage of 'global residence' but there are few domestic firms that can offer them expertise in this area. Perhaps tie-ups with Indian firms is the immediate opportunity for foreign firms?
Sydney radio station could face legal action over naked pictures
A hacker who accessed the iCloud storage facility of around 100 celebrities has not only highlighted privacy and data protection issues but has also indirectly left media companies liable to prosecution. Despite fairly swift warnings that anyone re-publishing the pictures of celebrities such as Hunger Games actress Jennifer Lawrence could be liable for breach of confidence and privacy laws, many chose to go for short-term gains. Sydney radio station KIIS FM published pixelated images of the actress on its website before later removing them but could technically be the subject of legal action. Privacy laws are still developing in Australia of course and the likelihood of Lawrence launching an action outside of the US is slim.