Two high school students stood out in the midst of a group of quality candidates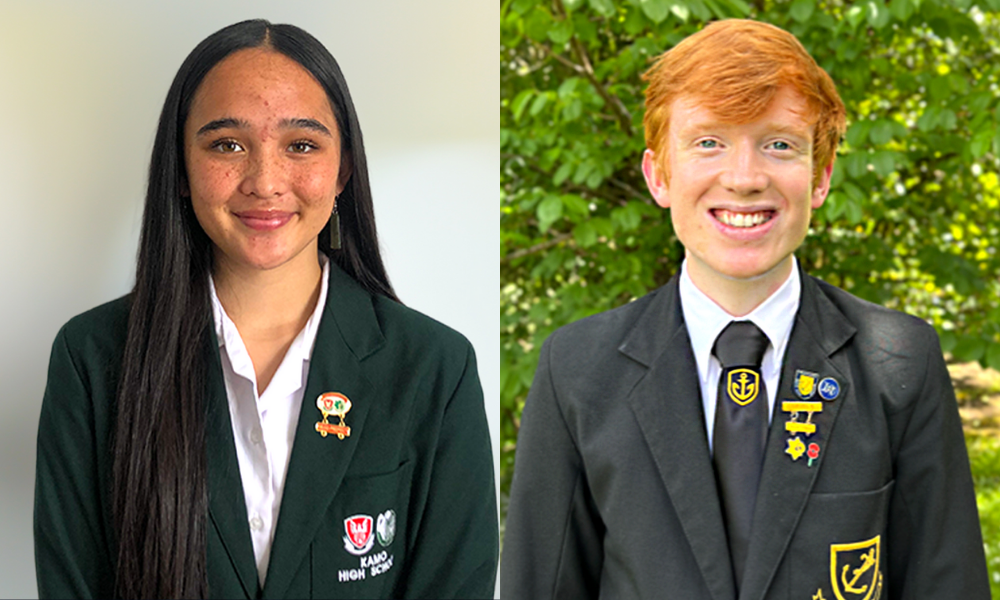 WRMK Lawyers has named the first-ever awardees of its Northland scholarship, which was launched earlier this year.
High school students Savannah Cowan and James "Jimmy" Mack were the standout candidates from a collection of quality applications received by the firm. Cowan and Mack have been awarded $10,000 in cash and mentorship by a WRMK lawyer.
The aspiring law students have also locked in paid work experience with the firm after they complete their second year of university.
"While they have very different stories, both Savannah and Jimmy have demonstrated a strong drive to succeed. They have already achieved a great deal both academically, and in various community and leadership roles. We are delighted to be able to help support them through their studies," WRMK managing director Rebecca Merry said.
Cowan is the Head Girl at Kamo High School. She shared that her passion for law was birthed from a desire to drive positive change in people's lives.
"Whāia te iti kahurangi ki te tūohu koe me he maunga teitei. Seek the treasure you value most dearly: if you bow your head, let it be to a lofty mountain. My passion to pursue law stems from my desire to create and influence positive change in people's lives, especially here in Te Tai Tokerau," she said. "In this instance, the treasure I am seeking is the knowledge and skills to implement a positive change, and I believe my lofty mountain of becoming a lawyer is what will allow me to do this and help my community."
Mack is a prefect at Whangarei Boys High School, and seeks to utilise the law in inspiring meaningful change.
"I'm really excited to be pursuing a career in law, not only because I hope to expand my understanding of law's applications in day-to-day life, but also because I want to be equipped with the tools to make meaningful change in the world around me," he explained. "Thanks to this scholarship, I'll be two steps closer to achieving that dream."
WRMK Lawyers established the scholarship as part of its community strategy, which focuses on youth and education, helping families fighting cancer, and mental health. The firm sought to support students who were looking to pursue a legal career and had displayed academic ability and leadership, but were hindered by financial struggles or circumstances that prevented them from going to university.