More firms confirm role in the deal that shakes up New Zealand's telecoms space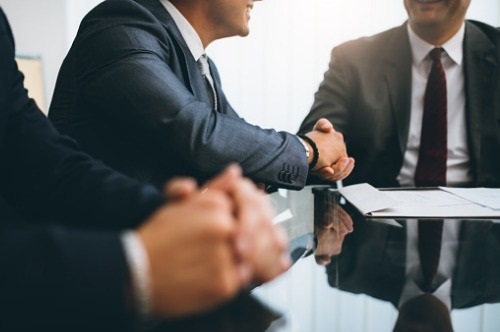 Two more top-tier New Zealand firms have confirmed their roles in the blockbuster acquisition of Vodafone New Zealand.
Chapman Tripp said that it advised Infratil on the $3.4bn deal and the $400m offer, which will partially fund the acquisition. Simpson Grierson advised UBS with the capital raising, handling the underwriting arrangements of the offer.
The Chapman Tripp team was headed by partners Josh Blackmore and Geof Shirtcliffe. Partner Emma Sutcliffe, as well as and solicitors Tony Davis, Julia Carrington, and Tory Hansen also provided expert advice.
Partners James Hawes and Michael Pollard led the Simpson Grierson team, which included senior associate Anastasiya Gutorova and solicitor Sarah Mathieson.
New Zealand's Infratil and Canada's Brookfield Asset Management, which form the consortium acquiring Vodafone NZ, are expected to shell out $1bn each for the deal. The group is also using a $400m debt facility and the $400m offer to fun the deal. The $400m offer consists of a fully underwritten $100m institutional placement and a fully underwritten $300m accelerated renounceable entitlement offer (AREO).
Chapman Tripp said that AREOs are increasingly popular in major deals in Australasian capital markets, where institutional participation is critical. There are also more flexible ways of structuring these offers because of ongoing changes to the NZX Listing Rules.
Simpson Grierson said that the offer is conducted under "Reg 19," which allows securities to be offered to existing shareholders if the issuer is in compliance with continuous disclosure obligations.
Blackmore said that the work demonstrates that Chapman Tripp continues to be leading advisers in high-end capital markets transactions. "We have advised on more than 90% of the rights issues, placements and convertible issues over $5m in value that have taken place since 2017," he said.
Kellee Clark, head of legal for Morrison & Co, Infratil's asset manager, praised Chapman Tripp's work.
"Infratil appreciated the technical expertise and dedication of the Chapman Tripp team on a complex project which was achieved under significant time pressure," Clark said.
Buddle Findlay, Bell Gully, and MinterEllisonRuddWatts recently confirmed their roles on the Vodafone NZ acquisition.