Major law firms among fintech investors… Major law firms among fintech investors…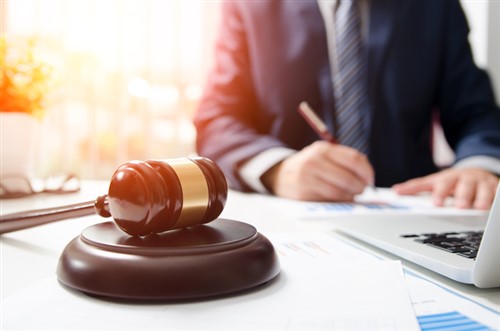 Despite a shift towards alternative fee structures, billable hours still matter to law firm profits, but they are not the only thing that matters.
A new survey of 140 mid-marked sized firms by Pitcher Partners found that hourly rates still make up 58% of invoices with 29% fixed rates and just 6% value-based pricing.
The survey revealed that the most profitable law firms share four key characteristics.
While they mostly charge by time, they also measure and track lawyer hours, use time tracking to measure work in progress, and have enough insight into time spent to keep write-offs below 5%.
"What we are seeing is that firms that pay attention to how much time is spent on work seem to have a better grip on the impact on staff utilisation, financial performance and scope creep," said Ben Lethborg, a partner in Private Business and Family Advisory.
He added that the move of some firms to alternative billing methods reduces their flexibility, although some clients like fixed fees and paying for outcomes. But the right mix matters.
"If your firm is only billing at one end of the spectrum or the other, you probably can't be as profitable as clients will often seek pricing alternatives depending on the type of matter," he said. "That said, we have seen some firms that with the right policies, procedures and people have developed profitable and successful fixed fee models."
Lethborg added that the benefits that some firms may derive from using fixed or value-based fees as differentiators in the market, means they may lose sight of return-on-effort.
"We believe that at the very least, there needs to be careful tracking of hours internally as it remains a significant driver for making decisions.
When you bring in different mechanisms you need to have a different way of assessing what the bottom line reporting look like," he said.
Major law firms among fintech investors
Two global law firms are among a group of investors backing a global markets-focused fintech firm.
Allen & Overy and Linklaters have joined with other investors led by the London Stock Exchange in a U$20 million seed round which closed this week.
They've backed Nivaura Ltd., the firm that executed the first Ether bond and is now focused on a platform that helps automate the issuance and execution processes of debt, equity and structured notes.
The law firms could see strong returns if the fintech achieves its ambitions to expand from Europe to Asia and North American capital markets.
Hogan Lovells equity partners enjoy 7.6% rise
Equity partners at Hogan Lovells increased PEP last year by 7.6%% to U$1.381m (AU$1.9m).
The firm's revenue was up 0.9% to U$2.119m from $2.037m in 2017 with the North America region accounting for around 51% of billings, UK and Europe 42%, and Middle East and Asia Pacific 7%.
"We have continued on our path of consistent and profitable growth. Having broken through the US$2 billion revenue barrier in 2017 we have consolidated that position with further growth of just over 4% of revenue in 2018, as well as higher increases in revenue per lawyer and profits per equity partner," said CEO Steve Immelt.