Shan Wilson believes that all lawyers should work towards a specific quota of pro bono work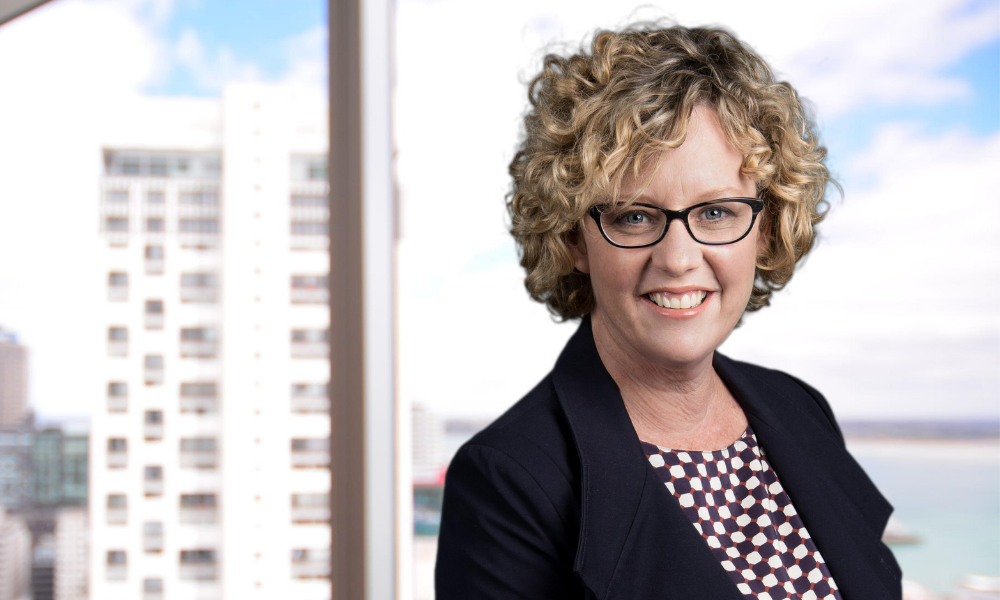 Shan Wilson specialised in employment law for nearly three decades, but she is on the path to making her mark on the pro bono scene as Simpson Grierson's first-ever dedicated pro bono partner.
Wilson says that her role, which was created this year as part of the firm's pro bono push, is a first not just for Simpson Grierson, but for law firms in New Zealand as a whole. Since stepping into her new role, she has spent time with the pro bono team of top Australia firm Clayton Utz and gleaned important insights into Australia's pro bono legal industry.
In this interview, Wilson talks about the need for better resourcing of community law centres in New Zealand, the value of implementing target pro bono hours for lawyers, developing Simpson Grierson's pro bono policy and helping to support worthwhile charities and non-profit organisations.
What made you choose a career in law?
When I was around 14 or 15, I recall heading off with mates to the District Court during a school holiday. We sat at the back of the courtroom and watched a churn of different applications and charges file through. I don't think my mates and I could follow what was happening in respect of the legal arguments, but I was hooked nevertheless.
What do you love most about your job?
I love finding solutions for people. For that reason, employment law always suited me well. I enjoyed the ability to give advice to clients at the front end of problems in the workplace, as well as the heavy emphasis employment law has on mediation. That pragmatism and solution-oriented focus also plays a big part in my new role – developing Simpson Grierson's pro bono practice.
What is going on at the firm? Are there any new programs and initiatives that you are particularly interested in?
While there is much going on at Simpson Grierson, my particular interest is in what we are doing to build a strong pro bono culture across our firm. Last year, we consulted across all levels to collectively update our values and purpose, and giving back to our communities emerged as a key theme from that process.
It was natural then that we wanted to grow Simpson Grierson's pro bono contribution to legal access, so it would be stronger and more focused. My new role, as dedicated pro bono partner, emerged out of that process. There are a number of law firms around the world who have dedicated pro bono partners, but as far as we know my role is a first for New Zealand law firms.
We've developed our pro bono policy to focus on where there are inequities in the access to law, and how legal practitioners can play our part in helping the less fortunate. The objective of our pro bono programme is to assist low-income or disadvantaged members of the community, and the community organisations that support them, to gain access to legal advice and justice. We help charities and non-profit organisations whose sole or primary purpose is to work in the interests of low-income or disadvantaged members of the community for the public good.
We consider referrals of individuals, where those come in from the charities we work for or a community law centre. When I talked with law firms overseas, I learnt that this was a better model than trying to filter through and make choices between direct requests for assistance from the public.
Our pro bono policy is not trying to substitute for the legal aid system. We have created some financial thresholds around who we will assist, when referred to us, looking first at those who would not be eligible for legal aid. But a large part of our practice has been involved in supporting some very worthwhile New Zealand charities and non-profits, who are trying to mitigate the effects of poverty and disadvantage in New Zealand. This year we have given pro bono legal assistance to the likes of Variety, The Period Place, The Food Hub Collective, CARE Waitakere Trust, Hapai Te Hauora, and Refugees as Survivors NZ, to name a few.
What should the profession and law firms focus more on?
I think that all in the profession should focus on providing a certain number of hours of pro bono legal work each year.
When starting my role as pro bono partner, I worked for a week in Australia with the Clayton Utz pro bono team. I learnt that Australian lawyers work to a target of 35 pro bono hours per year, and in-house lawyers in Australia have just signed up to 20 hours of pro bono legal service per year. The likes of Clayton Utz, who've been in that pro bono space for over 20 years, now work to a target of 50 hours per year!
I would also encourage New Zealand to better resource our community law centres, so that they can play a role in filtering referrals out to lawyers prepared to do pro bono work. Australian community law centres and legal aid clinics provide very sophisticated referral services.
What are you most grateful for this year, on a professional basis?
I am most grateful for finding a second career opportunity with Simpson Grierson. It's exciting to find a new project within a partnership that you trust and enjoy, especially one that involves promoting a proactive pro bono culture and helping fantastic community organisations in providing support for those who need it most.