Anastasiya Gutorova assumes her new position on 1 January 2023 alongside two other promotees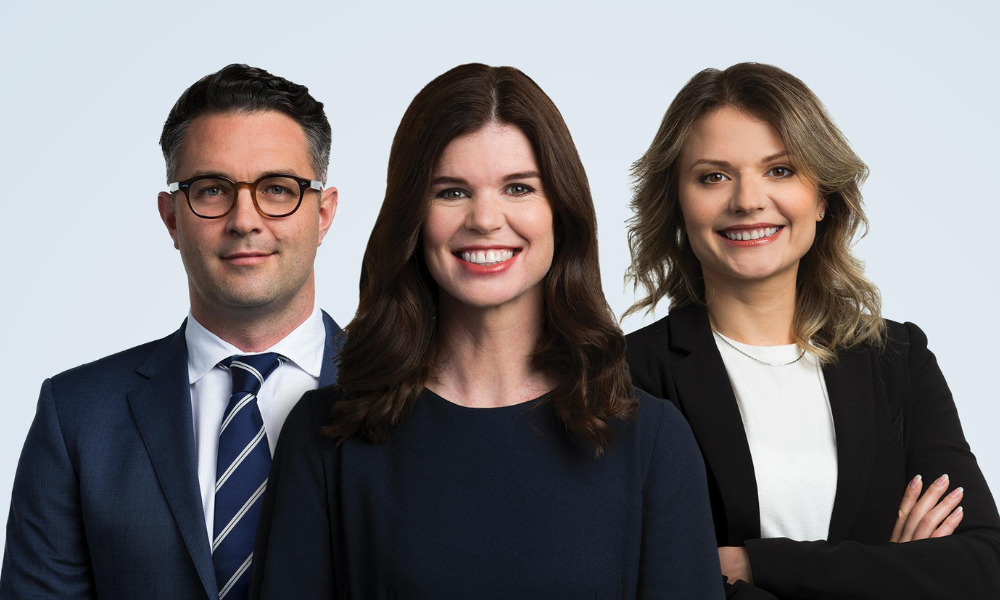 A winner at the recently concluded 2022 NZ Law Awards has been elevated to partner level at Simpson Grierson.
Anastasiya Gutorova, who picked up the Young Private Practice Lawyer of the Year award last month, joins the partnership alongside fellow promotees Sarah Mitchell and Dominic Toomey. All three will assumes their new positions effective 1 January 2023.
Gutorova is a specialist corporate and commercial lawyer with extensive expertise in M&A, equity capital markets, joint ventures, corporate governance, and overseas investment. She has acted on a number of significant and complex transactions in New Zealand, and has advised wide range of domestic and international clients, including major corporates, private equity, and investment banks.
Apart from her legal work, she currently serves as a council member of the New Zealand Private Capital Association and a member of the Institute of Finance Professionals New Zealand Inc.
Mitchell is a member of the planning and environment group. She is an experienced public sector and resource management lawyer specialising in large infrastructure projects and housing developments. She previously worked as a planning lawyer at DLA Piper in London.
Her practice involves coordinating application and hearing preparation processes and managing large teams of expert witnesses, as well as representing clients in hearings before councils, the Environment Court, and the High Court. She also provides advice on environmental due diligence for commercial transactions and helps a wide range of corporate clients, local authorities, and council-controlled organisations deal with resource management and local government issues.
Toomey is part of the transactional banking and finance group. He advises domestic and foreign lenders and borrowers on all aspects of financing transactions. He has specialist knowledge in syndicated and club lending, acquisition funding, and project finance.
He is a recognised expert in the financing of technology companies and has advised on financing aspects of some of the most significant leveraged transactions in the market. Moreover, he is a thought leader in the emerging area of green and sustainable financing.
The three incoming partners all currently operate from the Auckland office. Chair Anne Callinan described them as outstanding practitioners that would bolster the firm's growth trajectory.