Simmons & Simmons expands its operation in China … Baker & McKenzie hires competition specialist from Clifford Chance … UK Law Society reminds consumers to use a professional legal adviser… Libel notice issued in a tweet … and Apple takes pre-emptive approach to data protection…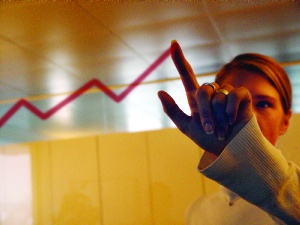 Simmons & Simmons expands in China
Simmons & Simmons has expanded its operation in China with a new trademark practice headed by Dr George Chan who joins from Rouse. Chan has specialist knowledge of IP in China and Hong Kong with particular experience in the regulatory approval requirements for drugs; trade secrets protection; trademark and patent prosecution; negotiation and drafting of IP agreements; IP enforcement; and domain name dispute resolution.

Baker & McKenzie hires competition head from Clifford Chance
Stephen Crosswell has joined Baker & McKenzie as a partner having been hired from Clifford Chance where he was head of competition. With Hong Kong's increasing competition regulations creating new challenges for clients in the region, Crosswell's appointment is an important one for Bakers.

UK Law Society reminds consumers to use professionals
A new marketing campaign by the Law Society in the UK is reminding consumers to use solicitors rather than unregulated providers. The campaign – "Use a Professional. Use a Solicitor" – encourages people to tap into the expert knowledge of regulated and insured Law Society members, whether they are buying a house, going through a divorce or setting up a business.

Serving notice? Why not tweet it
In what's believed to be a legal first, a law firm in Canada has issued a libel notice via Twitter. Toronto's Shiller LLP issued the notice on behalf of a client who accused a mayoral candidate of libelling him on the social network. The law firm's tweet read "We are the solicitors for Warren Kinsella. Please find attached our client's Notice of Libel" together with a link to the notice.

Apple gives high priority to data protection for iPhone 6
With regulators clamping down on those who handle data badly, tech giant Apple is taking proactive steps to avoid compliance breaches and to protect the data of its millions of users. The new operating system which will be at the heart of its new products including the iPhone 6 will have functionality allowing health data of users to be shared, with consent, between health-related apps. Apple has included in its new terms and conditions for app developers, strict rules on the use of data, specifically that third parties are not allowed to use data for any other purpose than "medical research". In other words, while the data can be shared with other health related apps and providers if the user agrees; it could not be sold to data brokers, advertising platforms or information resellers.