HSF adds renewables expertise to Tasmanian windfarm deal… Linklaters makes reverse mentoring a global initiative…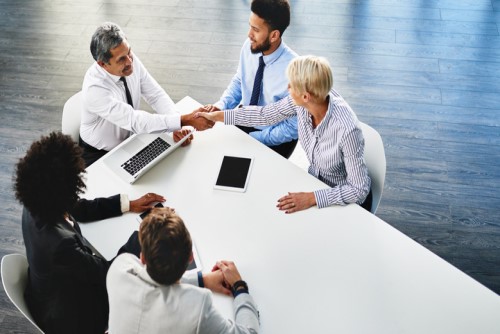 The latest round of promotions at international firm Pinsent Masons includes two new Australian infrastructure partners.
In Perth, George Varma makes partner and history as the first lawyer to be promoted at the office since the office opened in 2017. The Madrid office also welcomed its first promotion.
Meanwhile, Melbourne lawyer Tom Heading joins the partnership.
The two Australian partners are among 15 promotions across the firm's offices with nearly half of them having trained at the firm and 50% female.
When the promotions take effect on 1st May it will take the partner headcount to 458.
HSF adds renewables expertise to Tasmanian windfarm deal
A new windfarm in Tasmania consisting of 48 turbines will be located on the eastern shore of Lake Echo.
The project is the first Australian investment for PowerChina, which is sponsoring the project along with Goldwind. The sponsors have been advised on the project financing by a team from Herbert Smith Freehills.
The deal team was led by partners Gerard Pike, Jon Evans, Toby Anderson and Alison Dodd, who were supported by senior associates David Ong and Caroline Rowe, and solicitors Dinisi Sirimanne and Beryl Yan.
The project financing bank group consists of Industrial and Commercial Bank of China, Australia and New Zealand Banking Group Limited and Westpac Banking Corporation (each as Mandated Lead Arranger) with KPMG as the financial advisor.
Linklaters makes reverse mentoring a global initiative
A pilot programme of reverse mentoring proved a success at Linklaters and the firm has extended it for the second round.
The initial round was open to members of the firm's Partnership Board and Executive Committee but this has been extended for the second round to include all partners and Business Team Directors globally.
It will run from April to October 2019, will include 34 pairings from a range of offices including London, Dubai, Germany, Washington and Hong Kong.
Senior partner Charlie Jacobs says being involved in the pilot exceeded all his expectations.
"It gave me a unique opportunity to build a relationship with a junior colleague, from a different background, in a different team who I may not otherwise have met," he said. "I gained a better understanding of other people's perspectives, particularly within our BAME community, and I was also able to share my experiences of coming up through the firm."