New Zealand law firms are reporting profit margins in excess of 30 percent, according to new survey results.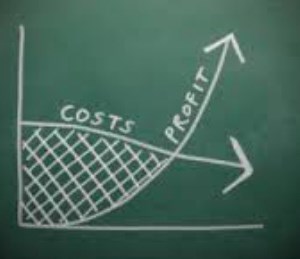 Times are profitable for New Zealand law firm partners, with many reporting operating profit margins – the profits available before interest and tax – higher than 30 per cent.
The revelation comes from results of the inaugural 2015
Financial Performance Benchmarking Survey of New Zealand Law Firms
, conducted by professional services firm
Crowe Horwath
and the Australasian Legal Practice Management Association (ALPMA).
Another key observation from the results summary of the survey – which benchmarks the financial performance of New Zealand law firms based on self-reported results from the 2014/15 financial year – included a median growth outlook of 5 percent amongst respondents.
More than half of respondents (53.3%) expected their firms' revenue to grow next year, while nearly 40% expected no discernible growth and 6.7 percent expected a decline in revenue next year.
The 10 best performing firms reported an average operating profit of $568,000 per partner and the average revenue generated per partner of $1,017,000.
Meanwhile, across the board, the average revenue generated per partner was $705,016.
The bottom 10 averaged $430,600 per partner.
The average firm paid fee earners approximately $97,568 and non-fee earning staff earned an average of $65,585, while non-equity partners' salaries averaged $195,000.
The average firm had 4.3 full time equivalent (FTE) staff members per partner, made up of fee earners of 2.55 FTE per partner and non-fee earners of 1.75 per partner.
Of the respondents surveyed, 73.3% expected to hire an average of 2.5 fee earning staff in the next year.
The biggest perceived threat to firms' success is a downturn in the general economic conditions in New Zealand, while the key focus area for firms next year will be generating new business.
The survey also looked at Return on Capital Employed (RoCE) - EBIT / Working Capital and Non-Current Assets, which it described as "a dynamic measurement linking the operational performance in the profit and loss (the return) with the performance in the balance sheet (the capital employed)".
"The metric provides an insight into the return derived from the reported assets of the firm," the results summary said.
The reported RoCE in the survey was high and averaged 61.46% amongst the firms surveyed.
"This level of return is impressive and nearly 7% ahead of historic Australian results," the summary said.
"What makes this interesting is that, if we assume an effective tax rate of 33 percent to apply to all firms, then the average after tax return on capital employed amounts to 41.18 percent."